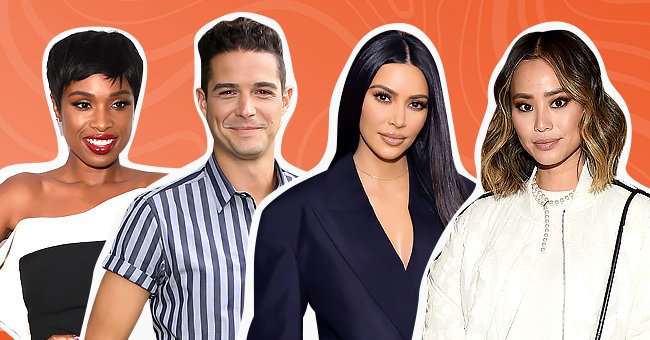 Getty Images
Reality Stars Open Up about the Positives & Negatives of Putting Their Lives on TV

Every year, over 200 reality TV shows are aired on various networks. While some are considered breakout hits, some of them are never heard of again after a few episodes.
With every reality TV show, new stars are born. Some of these reality stars become popular and build empires as they ride on the back of their new fame, while for some, adjusting to their new life becomes an issue.
Despite their status in life, some reality stars have been able to open up about the positive and negative aspects of putting their lives on TV.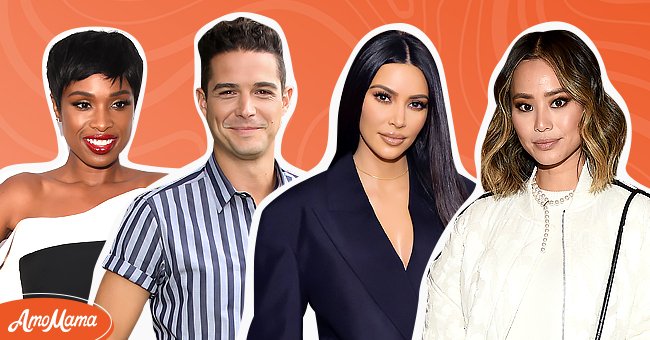 Jennifer Hudson at the Glamour Women of The Year awards 2017, Wells Adams at the Hallmark Channel's "Home & Family" on September 26, 2019, Kim Kardashian West at The Promise Armenian Institute Event on November 19, 2019, and Jamie Chung at the ADEAM Fall | Winter 2020 SHOW on February 10, 2020 | Photo: Getty Images
HISTORY OF REALITY TV SHOWS
Reality TV and structured reality shows are often intertwined, but they are a television genre that has dominated popular culture for decades.
Long before "Keeping up with the Kardashians" landed on your screens, the cameras moved in to record the everyday life of a regular American family in a show called "An American Family" in 1973.
The show forced audiences to understand the issues at the heart of the American condition. Unfortunately, it also broke up the family as Pat Loud complained about her husband and asked him for a divorce on camera.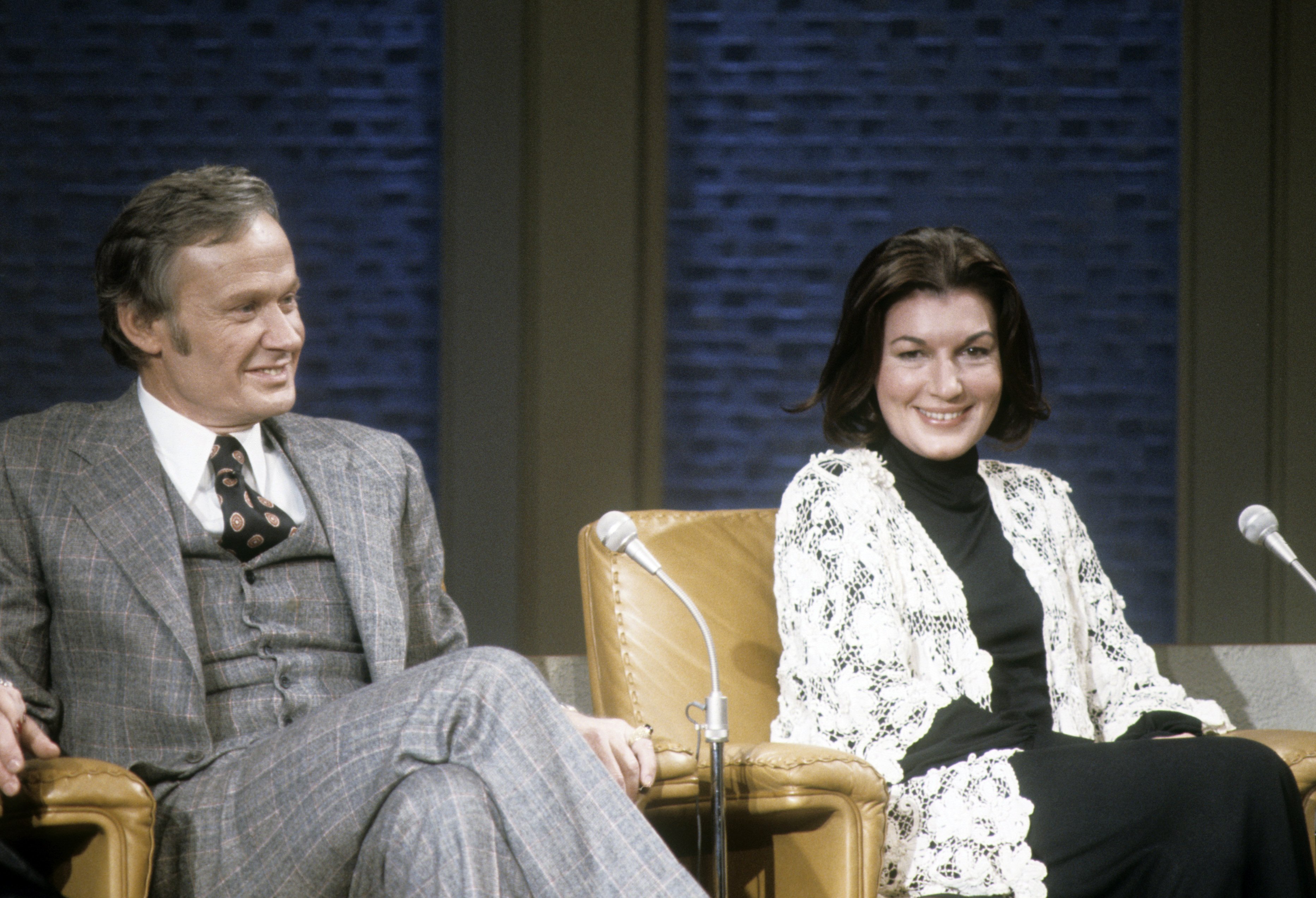 Bill Loud and his wife Pat Loud on "The Dick Cavett Show" on April 4, 1974 | Photo: Getty Images
Craig Gilbert, the producer, believed that no American family was perfect, and Pat asking for divorce proved he was right. Also, Pat's son Lance refused to hide his homosexuality and became an LGBTQ+ activist.
Despite its first success, it wasn't until the early 2000s that reality TV took hold of viewers when "Survivor" aired on CBS. The finale boasted 50 million people who watched Richard Hatch win $1 million.
With the success of "Survivor," a new era of reality television was officially born. Broadcast networks wanted that success, and now, hundreds of reality shows are produced yearly for almost every channel.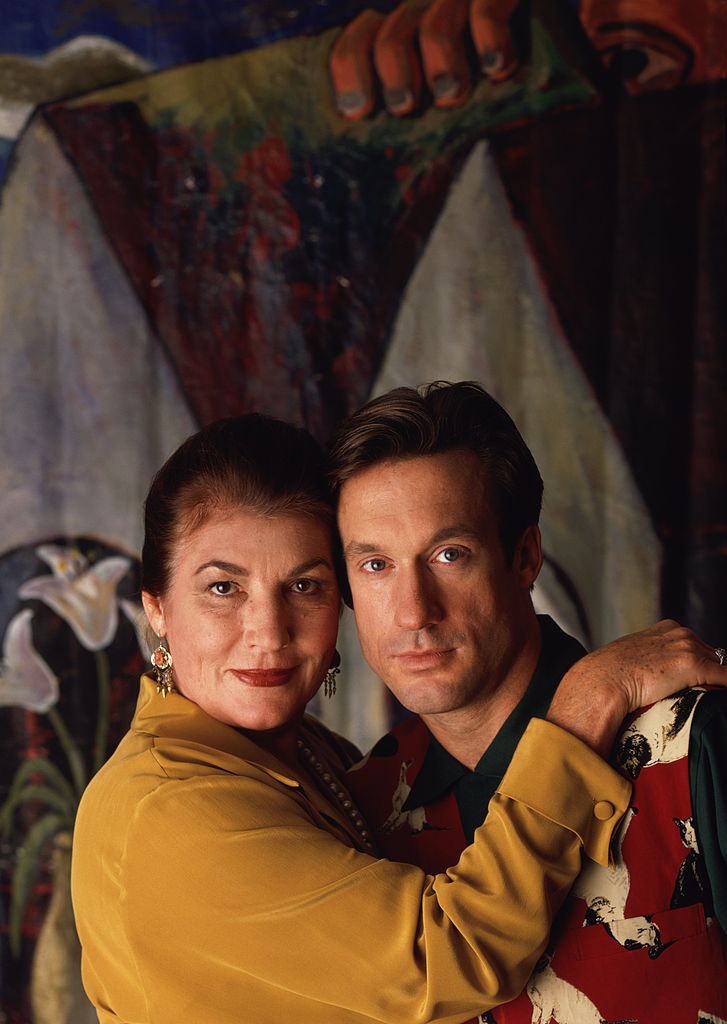 Pat Loud and her son Lance Loud from the "An American Family" documentary television series pose for a portrait on October 22, 1990, in Los Angeles | Photo: Getty Images
EFFECTS OF REALITY TV ON CULTURE
Though critics slam reality television for its lack of class, we can't deny the influence these programs have had and how they are influencing our lives whether we watch them or not.
Some people have tagged reality television as the lowest form of entertainment because some of these shows applaud insensitive behavior, sometimes glorify abuse, promote dysfunctional relationships while elevating shallow personalities.
Yet, these shows garner millions of viewers. Experts believe that our fascination for reality TV has more to do with ourselves. Psychologist Steven Reiss believes some people watch reality TV because it makes them feel superior while others watch to see other people humiliated.
One thing reality TV has done is that it has made stars out of ordinary people who have little or no talent, and some believe that this act put America through a cultural meat grinder.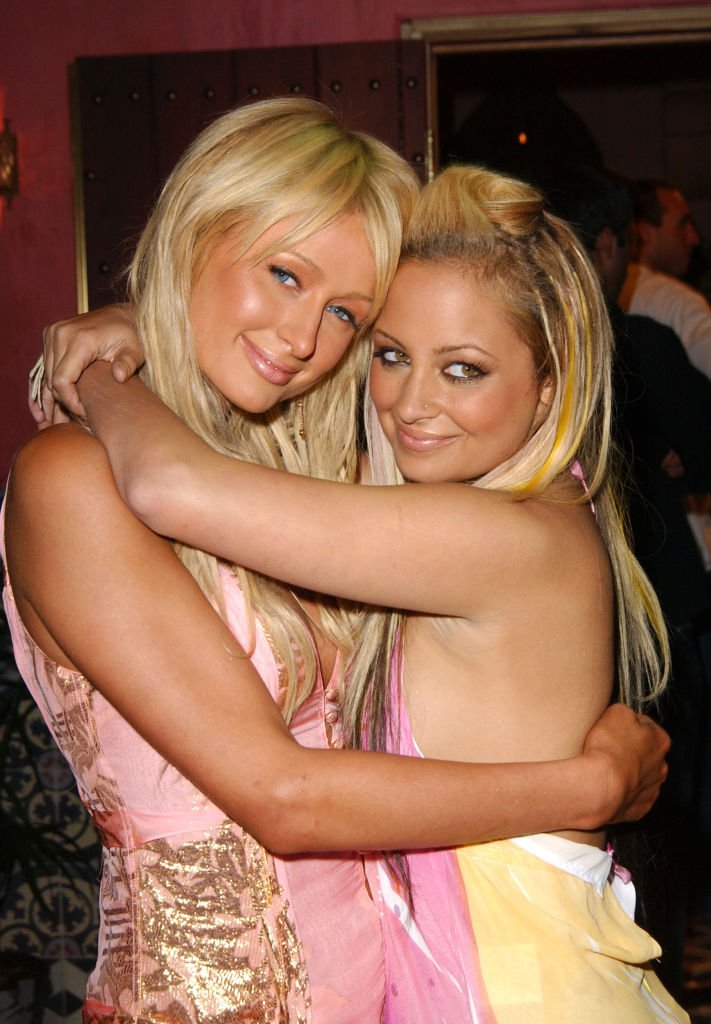 Paris Hilton and Nicole Richie at the "The Simple Life 2" Welcome Home Party | Photo: Getty Images
Some of the reality stars are picked from obscurity, and while some can handle fleeting fame, others try to hold on to it desperately. The lure of instant fame becomes overwhelmingly real for some.
Reality TV's influence on wider culture is undeniable as reality stars like Paris Hilton and Kim Kardashian have ascended to the status of A-list celebrities.
Reality TV has become a part of the atmosphere. It is a lifestyle and entertainment genre. It has become a career path and political philosophy even though many reality TV shows are scripted, according to some stars.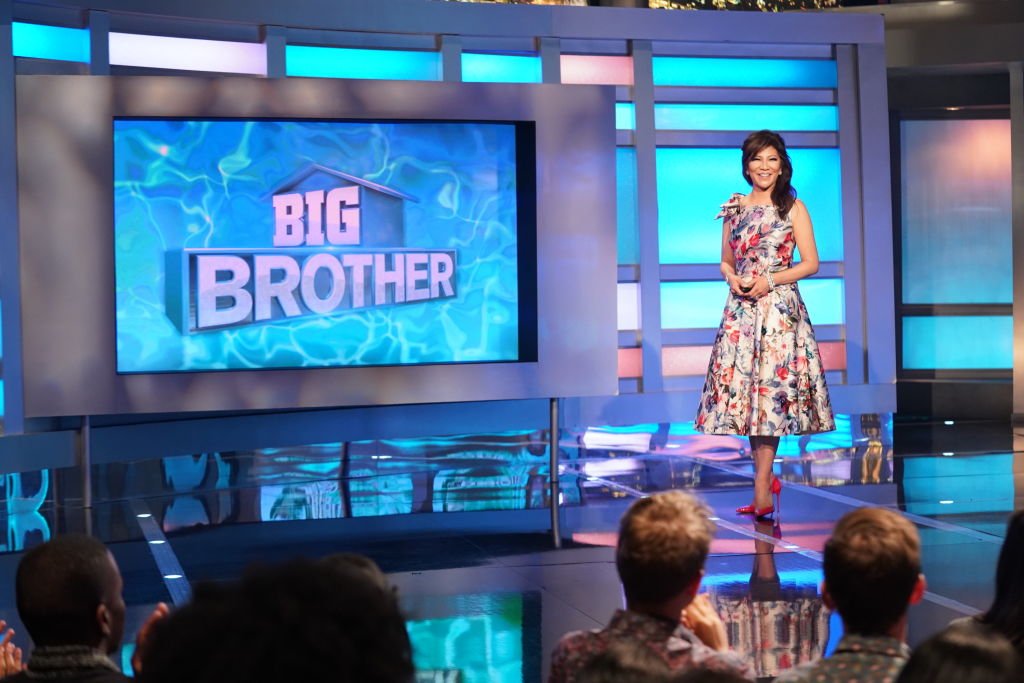 Julie Chen hosts "Big Brother" on June 19, 2019 | Photo: Getty Images
REALITY TV DESERVE MORE CREDIT
When "Big Brother" aired in the early 2000s, it engineered a key shift in celebrity culture and paved the way for today's influencers. One no longer needed a traditional "talent" to make it to the spotlight.
As "ordinary" people became rich and famous on reality TV shows, the already-rich and already-famous began to capitalize on it as well. Shows like "Celebrity Big Brother," "Strictly Come Dancing," and others began to take over the screens.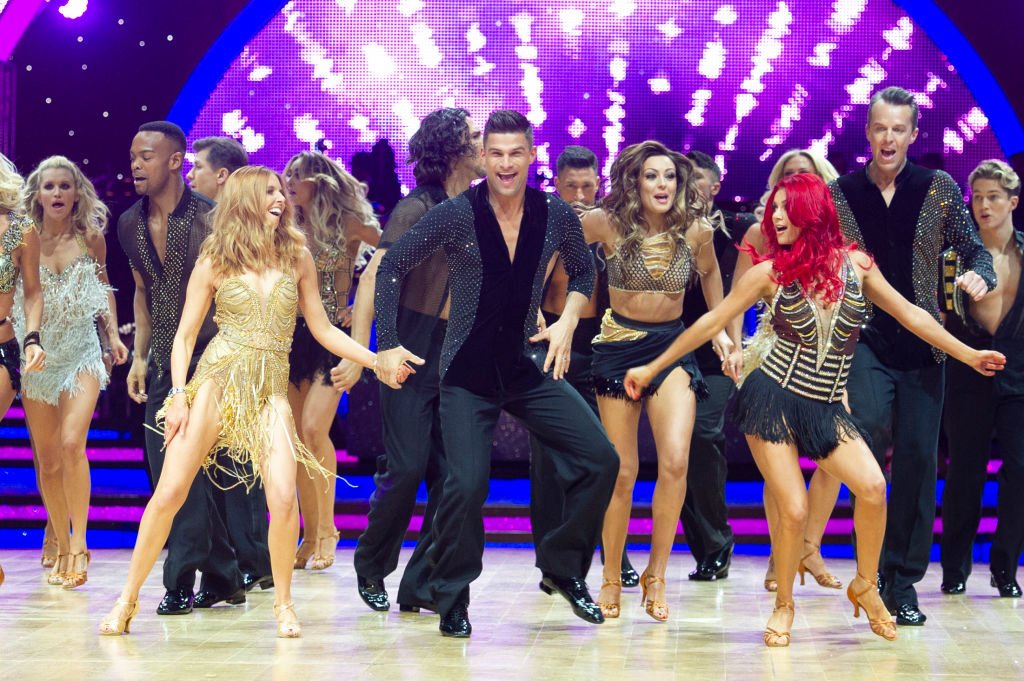 Stacey Dooley and Aljaz Skorjanec attend the photocall for the 'Strictly Come Dancing' live tour at Arena Birmingham on January 17, 2019 | Photo: Getty Images
The thrill of reality TV lay in the idea that anyone could become a star, and people who already had money would leap at the chance to appear on TV, with the potential of getting fame and more money.
Despite its success, most reality shows aren't critically-acclaimed and are still perceived as low quality because the genre is continually judged by its worst output.
The judgment could also be because people are uncomfortable with how quickly reality TV has changed the world. They can see how it can accelerate positive change while exaggerating or celebrating societal ills.
Joey, Sarah, Kimberly, and Dave from the 'Real World Hollywood' arrives at the 2008 MTV Movie Awards on June 1, 2008 | Photo: Getty Images
The shows created more job opportunities for some reality TV stars and eventually increased their bank accounts. While for others, the shows have given them a new life and helped them find love.
However, it presented a form of escapism for the viewers, especially during the coronavirus pandemic. Watching others live their lives was soothing, making reality TV ideal during the lockdown as people watched more television than ever.
Reality TV created an intimacy that made it quite powerful as it brought viewers up close to real people. Viewers became more fascinated about human interaction when they could not do anything.
While the shows have been credited with making children accept what goes on as a reflection of reality, it also presents us with some stars who can do good.
CELEBRITIES THAT STARTED ON REALITY TV
Now, you may wonder which celebrities got their careers launched through reality TV. While some names may come to you easily, you will be surprised that other celebrities you didn't know participated in shows.
While Kim Kardashian is a popular name as she rose to fame through reality TV, Jamie Chung, who's now a star on the "X-Men" series "The Gifted," joined the cast of "The Real World: San Diego." in 2004 when she was a sophomore in college.
Chung then transitioned into acting and has starred in "Days of Our Lives," Disney's "Princess Protection Program," played Mulan on "Once Upon A Time," and more.
Lucy Hale may be a star on "Pretty Little Liars," but she competed in "American Juniors" before acting. Hale was 13 when she auditioned for "American Juniors" and made it to the top five.
Her mother believed that Hale would be popular in ten years during the auditions, and she was right. Kesha is another celebrity who first starred on "The Simple Life" before becoming an artist.
On "The Simple Life," she acted alongside Paris Hilton and Nicole Richie, who were also made popular on reality TV despite Nicole Richie's father, Lionel Richie's.
Jennifer Hudson may not have won "American Idol," but it did launch her career. Hudson made it to the top seven before being eliminated from the competition.
She starred and won an Oscar for her role on "Dreamgirls." She continued singing and acting and was one of the judges on "The Voice."
Justin Timberlake also started with "Star Search" at 11, and even though he didn't win, he now has a successful music and film career. Like Timberlake, Britney Spears also took a shot at "Star Search."
Spears didn't win, but her acting career kicked off as she joined the cast of "The Mickey Mouse Club." Her first album, which she dropped in 1999, was known to have dominated the charts in the early 2000s.
Surprisingly, Beyoncé also competed on "Star Search" as part of Girl's Tyme group before becoming known as Destiny's Child in 1996. Today, Beyoncé is a musical icon and actress changing the musical world with her innovative videos and projects.
Laverne Cox is making history today but was first eliminated on season one of "I Want to Work for Diddy." She made history by becoming the first openly transgender person nominated for an Emmy in the acting category.
NeNe Leakes made her debut on "The Real Housewives of Atlanta" in 2008 and became a hit with a growing career. She became a co-host on "Fashion Police," made her Broadway debut in "Cinderella," launched a clothing line, and more.
WHAT REALITY STARS HAVE TO SAY
Reality TV has positively impacted some stars, while others have experienced negative impacts. In 2017, Jamie Chung said,
"It's a great experience I wouldn't change for the world. But you're giving up a lot of your privacy."
Katie Stevens, who also started competing on "American Idol" and finished eighth on season nine, said she felt "forgettable" after being voted off.
That feeling made her disappear because it made her feel like nothing would ever happen for her, but she worked hard to make sure that she made something of herself and not fade away in the background.
Nikki Grahame, a runner-up of Ultimate Big Brother in 2010, holds fond memories of the show said the show made her forget that the outside world exists at all.
Grahame said it was pure excitement even after the show was over as every day was exciting and new. She got lovely freebies: clothes, beauty products, stays in spas, and all kinds of other luxuries.
Financially, being on "Big Brother" gave her a lot. She bought a flat, never had to get a "normal" job, and always had something to fall back on. Overall, it had a positive effect on her life.
Kimberly Davis thought going on the UK version of "The Apprentice" would benefit CV, but she had had to work much harder for jobs ever since she appeared on the show. She said,
"Please don't hold it against me. I was so proud to be on it, and it turned out to be an embarrassment."
For "Bachelor in Paradise's" Wells Adams, the show made him rise to national fame even though he had made a name for himself as a radio DJ in Nashville.
He auditioned for the show to have a story to tell about having auditioned for a reality TV show and not getting it. Little did he know that they would take him on. For him, the experience was "a crazy adventure."
Kardashian believes people are interested in their show because there are so many of them, and their viewers can always relate to something.
In her opinion, it's hard at times to share it all the time, but they love to share what they're going through, and they found that it's been helpful for other people who are dealing with similar situations.