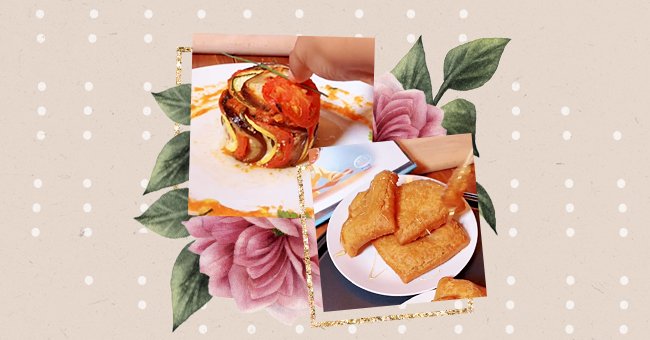 Recreating foods from Disney movies
Whenever you sit down and watch a Disney movie, have you noticed how mouth-watering the food looks. You no longer have to wonder what it tastes like; here are some recipes you can try at home.
Watching a Disney movie like Ratatouille or The Princess And The Frog, it's easy to get hungry when you see the delicious food. Even though you know that it's animated, you can't help when your tummy grumbles and your mouth waters!
But there's no need to fear because chefs like Gabrielle Jaye have found ways to recreate these dishes and help you get a taste of Disney in your home. Disney TikTok might have taken over for your pages, making you feel nostalgic; here are recipes recreating meals from our childhood TV screens!
Beignets
From The Princess and the Frog, Tatiana's famous beignets dazzle the screen and certainly made our mouths water. These famous donuts are popular around cities like New Orleans, where The Princess and The Frog story is based.
They are made from choux pastry or yeast doughs that are then cut into squares and deep-fried until golden brown and puffy. While still hot, they are coated with powdered sugar and served immediately. Kim Kardashian could certainly not keep her fingers of New Orleans beignets during her pregnancy! So these delectable pastry pillows are worth a try.
Mushu's Famous Congee
Congee is a traditional Chine.se breakfast made from rice in the same way you make oatmeal porridge. However, congee is a more savory dish that can is served with a side of your favorite proteins. In Mulan, Mushu serves up a delicious-looking congee breakfast topped with a smiley face to give Mulan the energy that she needs to defend her family's honor and protect China.
To make a congee breakfast, you cook rice in chicken stock and let it simmer. Once it reaches the desired consistency, you can add your bacon or preferred meat and add two sunny side eggs to create a little smiley face to add some extra pizazz to your morning! If your day has more work than carrMushu'ses of water up a mountain, then a breakfast fit for China's Hero is just for you!
The Gray Stuff
Try the gray stuff; it's delicious. If you don't believe me, ask the dishes! This famous Beauty and the Beast-themed dish comes to life at Disney Theme Parks. The Gray Stuff is a take on cookies and cream, creating a luxurious combination of chocolate pudding, milk, cool whip, and Oreos topped with sprinkles and served on a cookie!
Ratatouille
From the move, many have assumed that the rat's name was ratatouille. However, ratatouille is the dish that wins the food critic over, all because this simple dish takes him back to memories of his childhood!
The French vegetable dish consists of tomato, garlic onion, yellow squash, tomato, bell peppers. Remy's flavorful take on this French dish made our mouths water even though we had no idea what was in this dish or how to make it!
Tiana's Gumbo
Another favorite from The Princess and the Frog is Tiana's dad's famous gumbo! This hearty dish comes from none other than Louisiana, and whether it photographs well in real life or not, the animated gumbo looked exquisite.
Like her dad says, good food brings people from all backgrounds together, warms them up, and puts a smile on their faces, and his gumbo certainly brought their community together! Traditionally made with stock meat or shellfish and the staple vegetables such as celery, bell peppers, and onions, this dish is served over hot rice. Maybe on your next rainy day, you can make some Gumbo to warm you up!
Get the recipe here: Gumbo