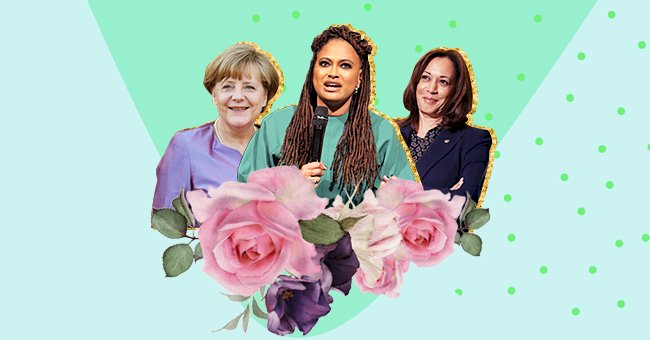 Remembering 10 Women Leaders That Made An Impact In 2020
Women have always played a pivotal role in all walks of life, be it politics, the socio-economic front, or any other arena.
Throughout history, women have made significant contributions to altering the World. Women are known for being kind and compassionate, but they can also be competitive and strong.
The inspiring and influential side of women needs a special mention in the wake of recent events. Let's appreciate these ten women leaders who have changed the World in 2020.
1. Jacinda Ardern
Jacinda Ardern is a true embodiment of women displaying both kindness and fierce strength in their leadership roles. She's the second time elected Prime Minister of New Zealand and has also successfully tackled the coronavirus situation.
She is also praised worldwide for bringing forth the most diverse cabinet in the history of New Zealand. Her cabinet members include representatives from the LGBTQIA+ community, Maori, Pasifika, and women. She has also made it to the Forbes' List of 100 Most Powerful Women in the World.
2. Kamala Harris
Kamala Harris is the new US vice president-elect, alongside Joe Biden, the US president-elect. She has made history by being the first woman, the first South-Asian woman, the first Black woman, and the first Indian-American woman to assume office as the US's vice president.
She has a lot of "firsts" associated with her. However, she firmly believes that she will not be the last woman in the office because her victory will pave the pathway for future women leaders. She is number 3 on the Forbes' List of 100 Most Powerful Women in the World.
3. Sanna Marin
Sanna Marin is the Prime Minister of Finland and is also on BBC's 100 Women 2020 List. She is also the World's youngest female prime minister and has worked tirelessly for women's empowerment.
All women head her coalition government, and she's particularly started working for trans rights in her country. Finland has also experienced one of the lowest infection rates in all of Europe under her leadership.
4. Stacey Abrams
Stacey Abrams is a fierce lady who is the brain behind The New Georgia Project. The project's initial focus was to empower low-income Georgians, but over time it turned into a voter-registration mechanism. Her relentless efforts reached fruition with Joe Biden winning Georgia.
5. Sarah Al-Amiri
Sarah Al-Amiri is the UAE Minister of State for Advanced Technologies. She also heads the UAE Space Agency and has previously led the Emirates Mars Mission as a deputy project manager.
This mission is the first interplanetary project of any Arab nation and will help gather data on the red planet's climate and weather conditions.
6. Angela Merkel
Angela Merkel is the chancellor of Germany and number 1 on the Forbes' List of 100 Most Powerful Women in the World. She has been known as a staunch supporter of refugee rights and welcomed homeless people from Lesbos in September.
7. Mahira Khan
Mahira Khan is a Pakistani actor who has also appeared on BBC's List of 100 Women 2020. She has always raised her voice against social issues like sexual abuse and condemned endorsing of skin whitening creams.
She is also the national goodwill ambassador for the United Nations High Commissioner for Refugees, bringing awareness regarding Afghan refugees' unfortunate situation in Pakistan.
8. Bulelwa Mkutukana
Bulelwa Mkutukana is a South African singer-songwriter, more popularly known as Zahara. Her singing career started as a school choir singer, with her debut album becoming a massive success in 2011. She's actively involved in speaking up on violence against women in her home country.
9. Melinda Gates
Melinda Gates is the co-chairperson of the Bill and Melinda Gates Foundation, founded in 2000. It's the World's largest privately-owned charity with a $40 billion trust endowment. She's been awarded 5th place in the Forbes' List of Most Powerful Women of the World.
She's also heading an incubation venture, Pivotal Ventures, and working for women's and girls' rights. She's also particularly interested in finding solutions for global issues like poverty and education.
10. Ava DuVernay
Ava DuVernay is a filmmaker, producer, and director, and the first Black woman to receive an Academy nomination as a director. She's also the first Black woman to direct the 2018 Disney adaptation of A Wrinkle in Time.
She also worked on the hit and most-watched Netflix series, When They See Us, which won an Emmy award. She also runs her own distribution company, ARRAY, and an Amanda Theatre in Los Angeles.