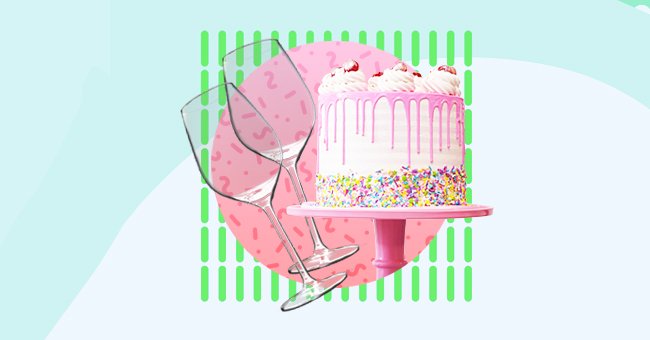 Revolutionary Tiktok Wine Glass Hack Makes Enjoying Birthday Cake Easier
The internet is the perfect place to learn new things and get fresh ideas for yourself. TikTok has become one of the biggest platforms for sharing dance videos, comedic shorts, and life hacks.
The Instagram food hack bug has bitten TikTok, and we can't think of anything better. This popular rapid video app has you covered whether you need a new food gadget, recipe, or preparation technique.
Several TikTokers have gained fame for sharing their food hacks on TikTok for viewers. See the newest food technique that has every TikToker amazed and ready for their next birthday party.
The Rise Of TikTok Food Hacks
It seems like years have passed since we've seen our Instagram explore pages filled with food videos. The app used to brim with kitchen innovations that we couldn't help but try in our homes.
Instagram pages, such as Delish and Buzzfeed Tasty, are some of the most popular food-related accounts. Their highly famous short recipe and food idea videos had a hand in TikTok's latest food hack trend for sure.
This past lockdown also gave Gen Z TikTokers more time to experiment in the kitchen. Everybody had their hands dirty, creating new cocktails, coffees, and baked goods. Remember the banana loaf obsession?
Chefs and content creators seized this at home opportunity to the fullest, creating a TikTok food hack phenomenon. The app had us all soaking our strawberries and making creamy coffees in no time.
The Latest TikTok Food Hack Obsession
A couple of months have gone by since TikTok food videos became a popular genre on the app. It seems as if someone has an innovation every day on the app, and they never cease to amaze us.
The latest food hack offers a solution to all your birthday party woes for post lockdown celebrations. Many of us may have seen the fantastic floss cake cutter hack on the app, but wait until you see this latest trick.
TikTok user @theroseperiod recently shared a video of herself and friends helping themselves to some cake. The video starts with the user blowing out her candles, and then she reaches for a wine glass to do the unexpected.
Each person in the video follows her lead and cuts the round birthday cake with their wine glass. They all eat the cake from the glass, showing a nifty dish saving alternative that we'd love to try at future gatherings.
Other TikTok Food Trends We Love
The wine glass cake cutting video gained over 1.6 million views, confirming that people love a great food hack. Rose's innovative cupcake video inspired us to look back at some of our favorite food tricks on the app.
The first notable mention goes to the useful lemon squeezing tip that only requires a skewer. This mess-free hack consists of piercing through a lemon butt with a skewer to release juice without pips or pulp.
Other special mentions go to the ever trending and Dalgona coffee trend and the mini pancake cereal trick. A strange but worth the mention video is of a user milking cucumbers to alleviate bitterness.