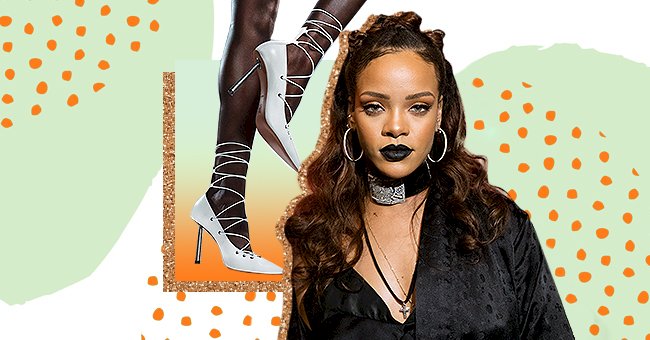 Rihanna's New "Classically Sexy Stilettos" Are The Most Versatile Pumps Around
Bad Gal Riri never fails to deliver, and she's given us an extra special gift this holiday season. It's time to get holiday party-ready with the chic new shoes that Fenty recently stocked.
If you've been in dire need of a new pair of pumps that go with just about anything, then you're in luck. Rihanna recently dropped a unique collection of stunning heels right on time for the holiday season.
The Fenty creative head and founder is the ideal muse for this party filled festive few months. See the details of the new Fenty pumps she stocked and get inspired for your next hot holiday girl looks.
The Fenty Effect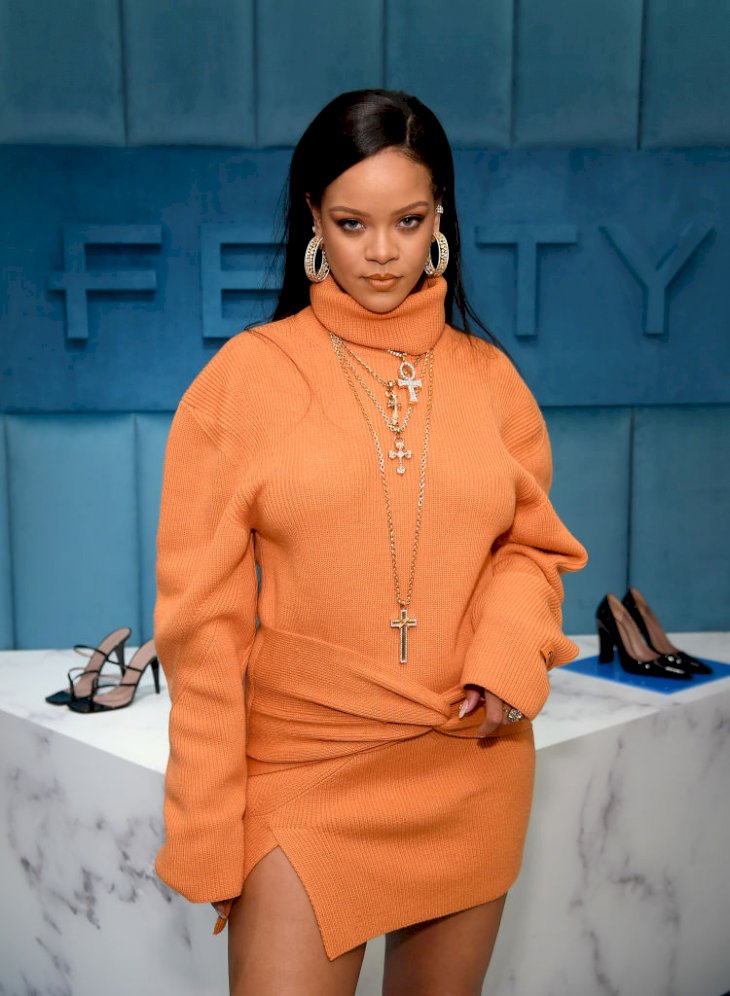 Getty Images
Rihanna has transformed herself from a pop star to a multi-million dollar mogul in a few years. The stylish businesswoman identified spaces that she admires and excels in but lacks diversity and new ideas.
After years of using the Fenty name for brand collaborations, Rihanna finally launched her lines in 2017. Her beauty, lingerie, and fashion offerings have been flourishing and selling out since.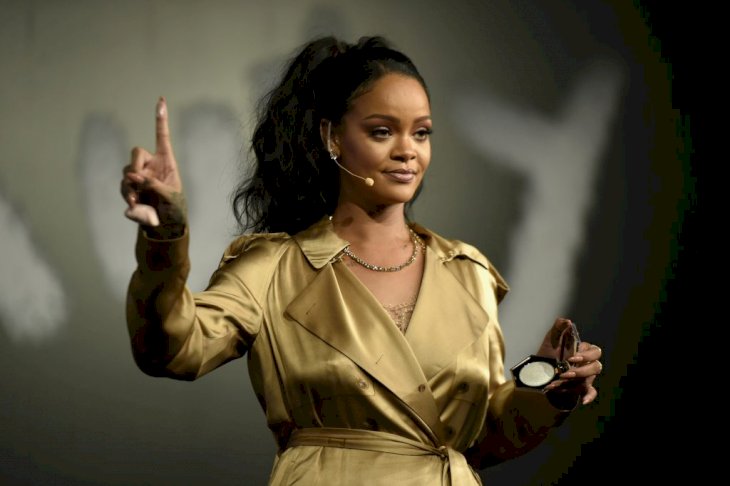 Getty Images
Fenty's success can be attributed to Rihanna's influence, but her talent goes much further than that. Rih can sell anything because of her prestige, but she also offers a fresh alternative to traditional fashion houses.
The Fenty brand creates ready-to-wear luxury clothing for women of various sizes, rare for luxury brands. Rihanna is also careful to collaborate with a diverse cast of models and POC designers on Fenty.
Fenty x Amina Muaddi
Muaddi's famous 2018 shoe collection caught every fashionista's attention, making her a household name. Every model, fashion influencer, and celebrity, including Rihanna, wore Amina'sAmina's sexy and modern shoes.
Soon, Fenty creative director Jaheel Weaver reached out to Amina for a collaboration that launched in July. Rihanna workshopped alongside Weaver and Muaddi to create the first stunning three shoe collection.
Just a couple of months after the successful sandal launch, the two women have teamed up again. This time, the heels are more suited for all seasons, and some still use the same unique flared cylindrical heel design.
The second shoe collection includes two sandals and two pump designs available in different colors. Each shoe in the collection stands out, but the corset pumps have especially caught the public's attention.
The Versatile Corset Pumps
Rihanna has been spotted in Los Angeles wearing her brand's white corset pumps. The mega pop star visited Italian restaurant, Giorgio Baldi, twice in one week and wore her stunning white pumps both times.
Rihanna'sRihanna's styling showcases the shoes in two different yet equally fashionable styles. The sculptural shoes clearly work well with any outfit, making them the perfect investment for a chic lady.