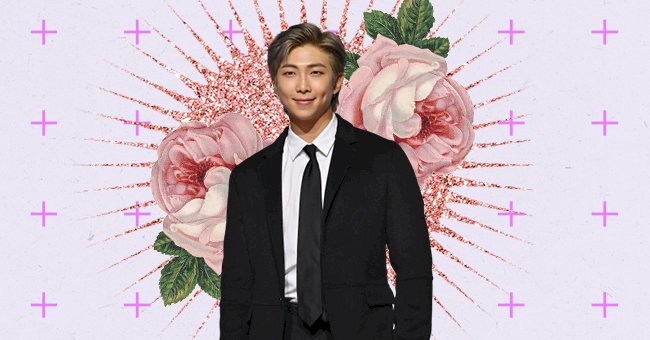 RM Reveals The Influence Drake & Eminem Had On Him
A few hours after the release of their new single "Butter," the group leader RM of BTS tells it all in an interview with Rolling Stone USA for their cover feature.
For the interview, he talks about his origins, from his schooling to the group's signature songs in 2013 and what led to the group's formation.
He also talks about his love for Eminem, Drake and the influence they had on him. RM also recounts the transition period between "2 Cool 4 Skool" and "Most Beautiful Moment in Life."
The Turning Point For RM
RM, pseudonym of Kim Nam-Joon, is a South Korean rapper, composer, and record producer. Since 2013 he became the leader of the musical group BTS, under contract with Big Hit Entertainment. In 2015 he made his debut as a soloist, releasing his first mixtape RM.
"I started with Nas, Eminem, the golden age of hip-hop. And the turning point was Drake, in 2009, when he released Thank You Letter. That album was kind of shocking for me because it was kind of a freaky thing that a rapper actually sang. So after that, a lot of rappers began to sing, deciding to put the melodies into their songs across the genres, between raps and melody. So, yeah, that was the moment."

RM.
He has collaborated with Korean and international artists such as Wale, Warren G, Gaeko, Krizz Kaliko, MFBTY, and Primary throughout his career. In 2018, RM released his second solo mixtape Mono. To date, RM is the only member of BTS who is part of the original lineup.
About Kim Nam-Joon, Also Known As RM
Kim Nam-Joon was born on 12 September 1994 in Sangdo-dong in the Dongjak district of Seoul. His family, belonging to the Gangneung Kim clan, later moved to the Ilsandong district of Goyang, where he grew up with a younger sister.
Interested more in the humanities than in science, he devotes himself to poetry during the school period, receiving awards for his works. He publishes his work in an online community for a year, obtaining moderate attention. He then pursues a career in literature but later changes his mind considering it too risky.
At eleven, he becomes interested in hip hop after hearing Fly from Epik High in fifth grade. Introduced to Eminem's discography by a teacher in 2006, he began writing lyrics starting from his poems, using rap to escape school stress. In 2009, Kim passed the first round of auditions for Big Deal Records but failed the second.
However, the rapper Sleepy gets the contacts and presents his works to the producer Pdogg of Big Hit Entertainment. In 2010, Sleepy contacts Kim, encouraging him to audition with Big Hit CEO Bang Si-hyuk. Bang offers him a place in the company, which the young man immediately accepts without his parents' knowledge.
RM's Education And Venture Into Music
Kim is one of the 1% of students who have achieved the highest results in the entrance exams at the university for Korean language, mathematics, foreign languages, and social studies, having an IQ of 148, and his parents are therefore opposed to his interest in music.
He manages, however, to persuade his mother by asking her if she wanted a son who was a first-place rapper or a five thousandth place student. After joining Big Hit Entertainment, Kim is inducted as the first group member to become BTS.
He practices for three years with the underground rapper Min Yoon-gi and the dancer Jung Ho-Seok, who would have been part of BTS under the pseudonyms of Suga and J-Hope, respectively. In June 2013, he debuted as a BTS member by releasing the debut single 2 Cool 4 Skool.
He later produces and writes various tracks from all of the group's albums, eventually joining the Korea Music Copyright Association as a full member in January 2020. RM is fluent in Japanese, Chinese, and English, which he learned as a child. The singer learned English by watching the cult series Friends, together with his mother.
Butter By BTS
BTS released the music video for their new single "Butter," and as is typical for the Korean pop septet, they appear to have broken the record for the YouTube premiere once again. The highly anticipated new music video drew at least 3.89 million concurrent viewers in its first hour of midnight EST.
YouTube will likely release the first official issues in the coming days. BTS also promised that their new song "will melt your hearts like butter," and based on the massive YouTube premiere and early Twitter reactions, they've delivered on that promise. Butter a is a contagious disco-pop track with a thrilling, heavy beat and a delicious chorus.