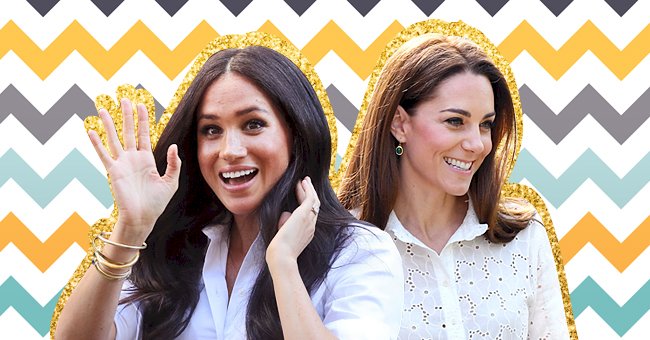 Royal Style Inspiration: A Look At Kate Middleton & Meghan Markle's Monica Vinader Jewelry Pieces
As far as Monica Vinader is concerned, Kate and Meghan both agree that you can't go wrong with a jewelry piece from this luxury jewelry brand. We can't help but be royally influenced.
Being a part of the royal family means that everything you do or wear will be subject to public scrutiny. With that comes consideration into everything that a royal does and wears which, Meghan Markle and Kate Middleton are particularly good at doing.
The two are known to dress in thoughtful and sentimental pieces and are sure to stun in typical royal style. Here is a look at Kate and Meghan's, Monica Vinader jewelry pieces.
Meghan's Rose Gold Bracelet
The Duchess of Sussex appeared in a video message addressing the graduating class at Immaculate Heart High School. She spoke on the Black Lives Matter movement and her hope for change.
In the video, the Duchess looks effortlessly chic, donning a simple top and cardigan with an understated piece of jewelry from Monica Vinader. Meghan wore the luxury British brand's 'Linear Friendship Bracelet' in rose gold, which she possibly chose to represent solidarity and togetherness.
Kate's Earrings and Necklace
Despite the apparent differences in their styles, Monica Vinader seems to be where the Duchesseses tastes meet. Even in their shared taste for a good Monica Vinader piece, the two still gravitate to very different items.
While Meghan has been in several Zooms wearing a bracelet, Kate has been fond of Monica Vinader jewelry for years. Middleton tends to appreciate an earring and necklace pairing. Middleton has appeared in the Siren Wire Earrings in Green Onyx.