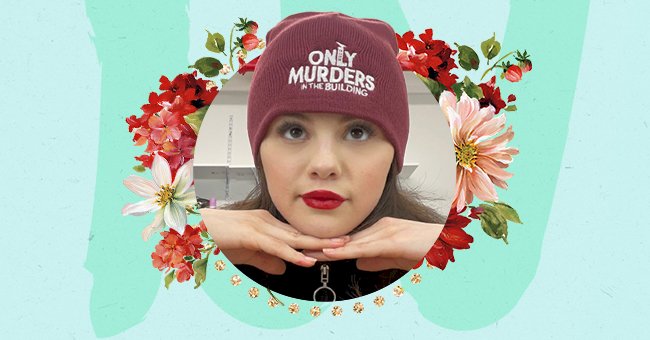 Selena Gomez Is Drenched In Blood And Handcuffed On Set Of Her New Show
Selena Gomez might be the murderer on the set of her new show "Only Murders In The Building." The musician/actress was spotted drenched in blood, handcuffed, and led to a police vehicle.
Gomez appeared very much a suspect as she got arrested. Blood drenched her ivory turtleneck, and there were stains on her tartan skirt as Gomez was led out of an apartment during filming this past Saturday.
The gritty scene is just one of the many twists and turns fans can expect out of the new Hulu series. "Only Murders In The Building" will see Gomez star alongside comedic icon Steve Martin and actors Martin Short, Nathan Lane, and Amy Ryan.
Selena Gomez's New Show "Only Murders In The Building"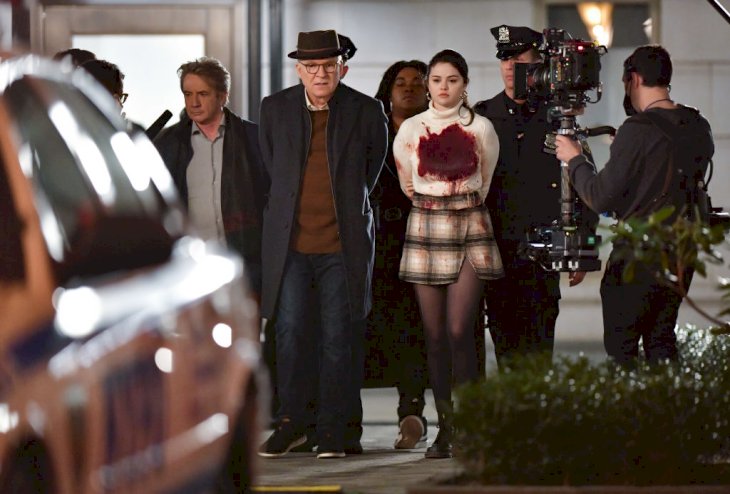 Martin Short, Steve Martin and Selena Gomez on the set of 'Only Murders in the Building' Photo | Getty Images
Gomez plays Mabel, a true crime aficionado. She is part of three strangers, including Short and Lane, who share a true-crime passion. However, according to a Hulu Press email, things get awry when they are all thrown headfirst into an ongoing case.
"When a grisly death occurs inside their exclusive Upper West Side apartment building, the trio suspect murder and employ their precise knowledge of true crime to investigate the truth."
Things get even twistier when the true-crime enthusiasts decide to record a podcast to document the case. However, when they delve deeper in their search for truth, they discover long-kept secrets about their building and the alarming fact that there is a murderer among them.
Selena Gomez Listed As Executive Producer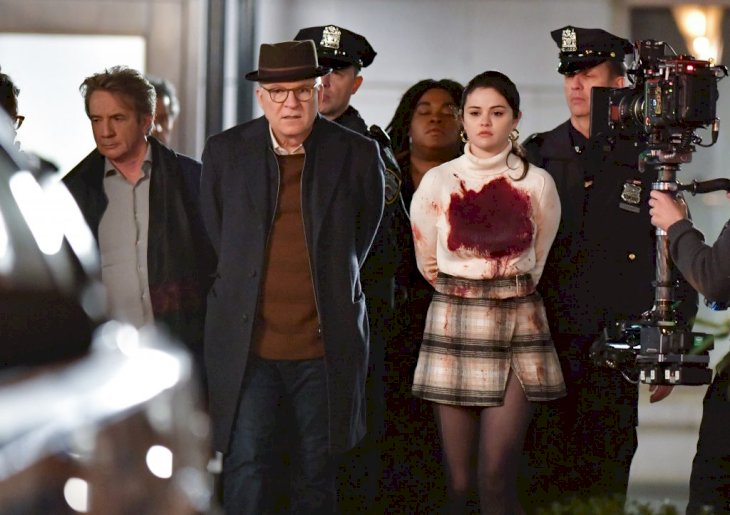 Martin Short, Steve Martin and Selena Gomez on the set of 'Only Murders in the Building' Photo | Getty Images
The show is described as a comedic murder mystery of the ages. "Only Murders In The Building" hails from the minds of Martin and Dan Fogelman, and John Hoffman. Martin and Short have worked together before on the 1986 film "Three Amigos" and the 1991 hit "Father of the Bride."
Gomez, however, is also credited as an executive producer of the show alongside Short, "This Is Us" creators Fogelman and Jess Rosenthal. Moreover, Martin and Hoffman ("Grace and Frankie," "Looking") co-created the series and are writing it.
Selena Gomez, The Real Life True Crime Aficionado
The role of Mabel for the megastar may be playing towards Gomez's fascination with true crime. The star is a true crime fan, even going as far as making attendance at CrimeCon alongside her mother to help figure out an unsolved mystery. CrimeCon said about the star,
"They were perfect detectives who, along with hundreds of others, helped bring peace to the Sova family."
Fans of the star will also remember that this is not the first time that the star has been fake arrested. Gomez played a stan who breaks into a celebrity's house in the music video for the song Hands To Myself.
Selena Gomez Returns To Acting
Gomez's role as Mabel would mark the singer/actress returning to television in a recurring role. The last time fans of the star were able to see Gomez on the small screen was on Disney's hit show "Wizards of Waverly Place" which ran from 2007-2012
Gomez had previously announced that she would be taking a seat from her musical career. In the March 2021 issue of Vogue, the star told the magazine she would be giving acting a shot. So it looks like Only Murders In The Building is one of the many projects we can expect from her.
Selena Gomez's Spanish EP
As we wait to revel in the juicy twists and turns Gomez's Mabel will play out, fans can get a daily dose of Gomez through music. The star recently released her Spanish EP, Revelación, and it sports some major tunes.
The star has released music videos for "Baila Conmigo," "De Una Vez," and "Selfish Love" in recent months. If you would like to sing along to the EP's other tracks, lyric videos are also available so you can belt out your heart.