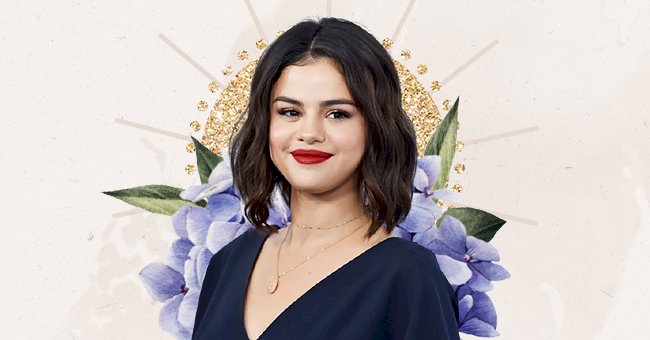 Selena Gomez Takes On Role Of Social Media Addicted Influencer In Upcoming Thriller
October may be a couple of months away; however, Selena Gomez is gunning for the fright factor early. The multi-entertainer is set to headline "Spiral," an upcoming psychological thriller about a social media-addicted influencer.
Petra Collins will direct the film. Collins is Gomez's long-time collaborator and close friend. Moreover, the film will be produced by Drake, his "Euphoria" producer, Future the Prince (Adel Nur), and Phoebe Fisher.
On the script is Twitter personality and author Melissa Broder (So Sad Today). While the story is promised to thrill fans, the story is not too unfamiliar to Gomez. Despite being the most followed woman on Instagram, Gomez has been off social media for three years.
What is "Spiral" About?
In 2017, Gomez told Vogue she was once addicted to Instagram. The star revealed her use of the popular social media app was from morning to evening. Moreover, her continued use caused her to compare. Also, the star faced intense bullying.
"I was seeing things I didn't want to see, like it was putting things in my head that I didn't want to care about."

Selena Gomez
Perhaps in a role that imitates life, Gomez's character is a former influencer whose addiction to social media is causing her body to fall apart - literally.
Selena Gomez Teams Up With Petra Collins Again
The unsettling nature of the film is also not new for the star. Gomez and Collins met in 2015 when Collins shot Gomez for Wonderland magazine and also interviewed her. Soon after, the pair became close friends and collaborated on several projects.
The pair are horror fans, which was witnessed in the Collins-directed "Fetish" music video for Gomez. Moreover, in 2018, they also collaborated on the horror film titled "A Love Story," where Gomez lived in a house of dismembered body parts.
Selena Gomez On The Toxicity Of Social Media
While we await more details, the film sounds like it may tackle the effects of social media. As earlier reported, Gomez has talked extensively about her experience using social media. Mainly she said that it affected her mental health.
"I was tired of reading horrible things. I was tired of seeing other people's lives. After that decision, it was instant freedom."

Selena Gomez
Gomez's social media pages are active. However, she sends pictures to her assistant and admitted to Vogue in 2021she has not been on the internet for three years. It is her assistant who posts texts the content on her Twitter and Instagram accounts.
Selena Will Be Making More of An Appearance on Film and TV
Gomez recently released her EP Revelación alongside a couple of music videos. However, the star has expressed her wish to take acting more seriously. Gomez currently has a cooking show on HBO and will soon appear on Hulu in the Steve Martin helmed "Only Murders in the Building."
When Will Selena Gomez's "Spiral" Film be Released?
The team behind the film have not given word on when the film will be released. However, the "Spiral" will not go to theaters. Instead, the film is being shopped to streaming services. Therefore, fans looking for a thrilling, edge of your seat film lead by Gomez must keep a lookout for the latest news.