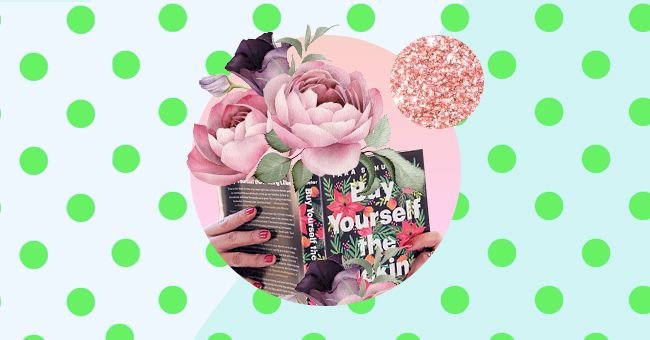 Self Help Books To Kick Off The New Year On The Right Foot
The new year milestone celebrates new beginnings for many people. Most of us will agree that this is essential after the year we've collectively had in 2020. Cheers to a fresh start!
'New year, new me' is about to get a whole lot deeper in 2021 as we all recover from stressful 2020. Although the year was terrible globally, it also opened up things we didn't know about ourselves.
The lockdown period gave us enough time to introspect on areas we can improve. It's time to start putting some of the changes we identified into practice with these self-help books to guide us on our journey.
What Would Frida Do?: A Guide To living Boldly By Arianna Davis
This book is both colorful inside and out as it explores Frida Kahlo's life struggles and successes. Frida's stories can inspire women to be more confident in their work and, ultimately, in themselves too.
By Yourself The F*cking Lilies By Tara Schuster
The author, Tara Schuster, wrote this book after she came out of an anxious and depressive episode. This book seeks to help others get out of the low point in their lives with some self-love advice and guidance.
Joy At Work By Marie Kondo And Scott Sonenshein
Marie Kondo's advice is critically acclaimed and centered around decluttering. This self-help book offers advice on finding joy in the professional sphere, which is the motivation we all need for 2021.
Wisdom From A Humble Jellyfish By Rani Shah
Nature is always a great reminder of the things that we should aspire to in life. Shah cleverly teaches readers a few self-care rituals by exploring how nature takes care of itself every day.
Act Like A Lady By Keltie Knight, Becca Tobin, And Jac Vanek
The Lady Gang crew's book features a collection of hilarious, entertaining, and well-informed essays. These enterprising ladies use their unfiltered personalities to offer some much-needed advice to women.
You Are A Badass ® By Jen Sincero
Jen's self-help book is essential for those who need a reminder of how great they are. This twenty-seven chapter book will help you realize your full potential just in time to carry your dreams out in the next year.