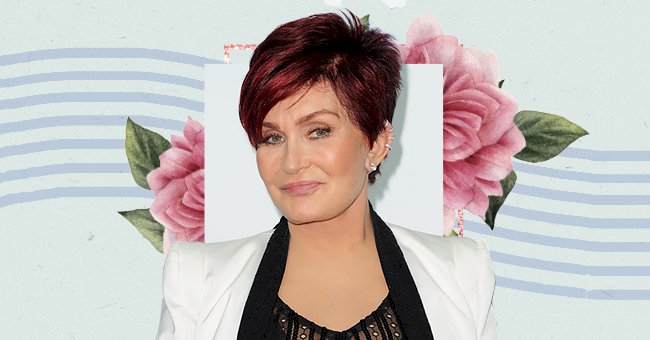 Sharon Osbourne Is 'Bitterly Disappointed' At Her Exit From 'The Talk'
'The Talk' recently lost Sharon Osbourne as a cohost after her Piers Morgan defense controversy. CBS put the show on an unexpected two-day hiatus to investigate Osbourne before she resigned.
Things haven't been looking up for Sharon since her outburst towards Sheryl Underwood. Osbourne got into it with Sheryl while defending Piers Morgan following his unpopular response to Meghan Markle's suicidal claims.
After the shocking engagement, CBS put the show on hiatus to conduct an internal investigation. Sharon issued an apology, then later went on a media run that compromised her position before leaving the show.
Before Sharon's Departure
We are sure everyone is familiar with the events that plagued Sharon Osbourne's talk show career by now. The outburst in defense of Piers Morgan horrified many of her fans, peers, and colleagues.
CBS executives promptly put the show on hiatus to conduct an investigation, but that didn't hold Sharon back. While many claims of racist remarks and bullying surfaced from former colleagues, Sharon spoke to the press.
Although she issued a somewhat apology, it absolved her of any accountability and redirected blame at CBS. In her apology, Sharon revealed she felt blindsided and panicked after producers sprung the segment on her.
She later reiterated that the CBS producers were to blame for orchestrating an unplanned segment. The internal review concluded that Sharon's behavior didn't reflect the safe and equal work environment at CBS.
Sharon's Stance Now
Us Weekly reports that Sharon isn't happy that she has to defend herself and her career following the debacle. Her stance towards CBS was evident in the days leading up to her departure, but now it's clear.
"Sharon is bitterly disappointed at how it all played out,"

Says A Source
Sharon maintains that the outburst wouldn't have happened if she wasn't blindsided. Despite the findings against that claim, Osbourne has allegedly lawyered up to take on the network for a huge payout which CBS denies.
Sources say Sharon has burnt many bridges at this point, and she could be planning her rebuttal. An informant told Page Six that Sharon knows many secrets from 'The Talk' that she could use against them.
Former Hosts And CBS's Take
When CBS revealed Sharon would be leaving the show, they released a statement on their investigation findings. The findings present that Sharon's behavior was found disrespectful and inappropriate for their values.
CBS also revealed that Sharon would not get a $10 million payout, despite what rumors are being reported. Former 'The Talk' cohosts also spoke out against engagements they had with Sharon.
On the first day of the investigation, Leah Remini accused Sharon of using racial and sexual slurs. These alleged slurs referred to Asian-American former cohost Julie Chen and openly gay Sara Gilbert.
It's safe to assume that Sharon, her colleagues, and former colleagues' relationship are strained. Hopefully, there will be some light on this situation for all parties soon.