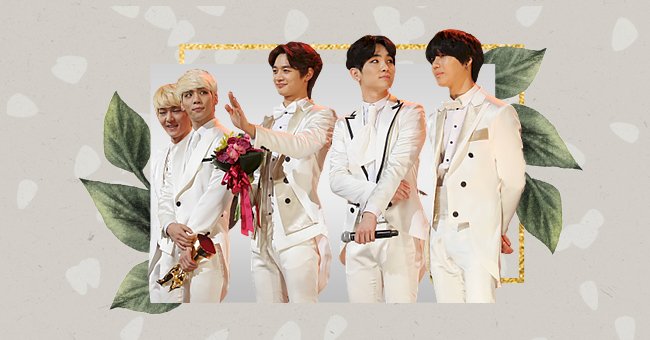 Shinee Returns With Repackaged Version Of 'Don't Call Me'
It's been a long time coming. Kpop group SHINee has confirmed their return this month with a reworked version of their album "Don't Call Me."
Following reports and speculations that SHINee was making a long-awaited comeback, March 31 saw SM Entertainment make it official.
The label announced that fans could indeed brace themselves for a SHINee return in April. The return would come as a repackaged version of their "Don't Call Me" album.
SHINee Repackaged Album
Fans have a lot to look forward to from the quartet. On March 12, SM entertainment had announced that the group would be hosting a virtual concert called "SHINee World."
Later on March 31, The label shared the name of the comeback album, "Atlantis," and added that audiences could expect an April drop.
And if a promised concert and album weren't exciting enough, "KPop Starz" reported that the boy band would premiere "Atlantis" at SHINee World. They're said to perform the title track during the online event.
"Atlantis" The Album
SHINee's return album will include twelve songs; nine from the album "Don't Call Me," and three brand spanking new tunes.
The wait will not be long for those anticipating the first taste of the album coming during the virtual concert on April 4. After that, the repackaged album will be available as of April 12.
Those who wish to get it while it's hot will have the chance to pre-order the album as of March 31 online and in selected record stores.
The Return
Many may have thought the group might be gone for good, but since the group had their debut back in 2008, they have been a formidable act in Kpop, producing several hits starting with their breakout track "Replay."
Their most recent album, "Don't Call Me, " ended a two-and-a-half-year hiatus for the group. Even so, members have continued to hone their craft. Taemin has been promoting solo and with SuperM while other members completed their military service. When asked in an interview with "Rolling Stone" about the reunion, Taemin said:
"We just know each other so well and I missed them and wanted to promote with them so badly while they were gone. I'm so happy we're able to work together again and there's a feeling of wanting to have good content and results."

Taemin said.