Short Nail Art Design | Source: Shutterstock
Short Nail Design Ideas from Colorful to French Versions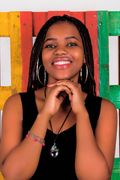 Short nails have become the most significant manicure trend in 2023; they are simple, clean, and elegant. The trend has taken the beauty industry by storm, with many wanting to know more about simple short-nail ideas.
Over the years, things have evolved, and the beauty industry has not been left behind regarding those changes. In the past few years, short nails had become outdated when people began rocking long nails, following the influence of celebrities.
However, those days are now water under the bridge as people are opting for short nails since they became the most significant trend in 2023.
Short nails are simple and easy to maintain; unlike long nails, you can go about your daily routine without worrying about your nail coming out. Here are some simple short-nail ideas to enhance your beauty and make you stand out.
Colorful Short Nail Design Ideas
If you like many colors, the Marbleized Metallic short nail design should be on your bucket list. Creating this look is easy as long as you master the simple steps. According to nail artist Miki Higuchi, all you need to do is to use a makeup sponge to smear on the silver, pink, and gold metallic polishes.
You can get a French manicure with short nails that will leave you looking pretty and classy.
It's important to note that the darkest metallic should be applied first to avoid your nails turning out muddied. The last step is to use a small paintbrush to blur the borders.
The rainbow ombré tips are another design of simple short nail ideas. To achieve this look, all you need is to apply a metallic color onto half of each nail using a makeup sponge. The next step is to apply one more coat of the same polish on the tips for gradation.
Sweet Strawberries are another idea for simple short nails. If you are looking for a nail art design for summer or spring, consider going for this look; some nails have bright pink polish, while others have strawberry art.
If you want a tropical-themed manicure, consider settling for the pretty palm trees nail design. This look involves a variety of colors which include pastel pink and neon green.
The hint of animal print is a simple short nail design that you can opt for to spice up your nails. The best thing about this design is you apply the animal print on some of the nails and multiple colors on others.
Geometry Short Nail Design Ideas
This Multi-Hued Red Mani has become a popular design for short nails. Consider this design in your next manicure appointment; it's unique, classy, and elegant.
Consider using the patterned mani for short nails if you want a more graphic look. Another design you should consider is the red geometric mani for short nails. The cool geometric shape and the combination of bright-red nail colors guarantee a classy and elegant look.
French Short Nails Design Ideas
The French nail design is not only achievable when you have long nails. You can get a French manicure with short nails that will leave you looking pretty and classy. Some French manicure designs for short nails include the white French mani and pink French tips for short nails.
Other French manicure designs that you can opt for include The Far-From-Typical French, which gives an edgy black-neon design, and Shimmering Reverse French Manicure, which involves using two coats. The Glitter Tips is another great design for short nails, more so if you want to make your manicure last longer.