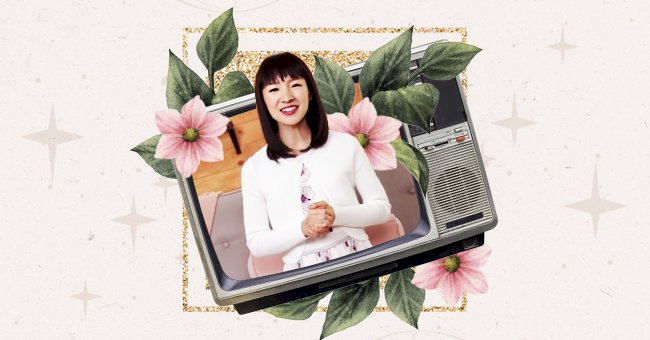 Shows To Watch While Suffering From Insomnia
There's a particular type of tiredness that will not allow your body to switch off. No matter the kind of day you've had, there's always that moment where you know you should fall asleep, but your mind seems preoccupied with everything and nothing in between.
A hack is to stream a movie or a soothing show, not dull, enough to rock you till lalaland. So do not take this as the ideal time to pick out catch-up on action shows or content that are full of high stakes.
Content to sleep has low stakes and is often heartwarming like comfort food. From interior design shows to travel shows, you must lull your mind to sleep with delightful background noise bound to entertain your dreams. Scroll below for some of the best shows to watch while suffering from Insomnia.
Chef's Table
Chef's table is a beautifully shot docu-series following top chefs. Each episode draws out the chef's story, their origins, and the thing that sets them apart from their peers in the culinary scene.
Expect to be lulled to sleep with cinematic shots, gorgeously set tables, and food styling, not to mentions that the show's pace is perfectly slow and scores with relaxing classical music bound to sweep you right off to dreamland.
Our Planet
Climate change can be a reason to keep you up at night. However, Our Planet is a celebration of the utter majesty of nature. In all its eight episodes, the documentary will take you inside lush rainforests, caves, and deep into the ocean while showing you the interconnectivity s=of different habitats.
However, alongside the awe-inspiring imagery, Our Planet also offers thoughts on stopping the looming environmental crisis. Therefore, put your mind at ease knowing that you can do something about the climate change crisis.
Headspace Guide to Sleep
Netflix knows its customer's habits. Thus this show is the perfect accompaniment to your dreamland adventures. Many people use the streaming service to watch incredible shows but also to fall asleep.
Headspace Guide to Sleep is a collaboration project between Netflix, Vox Media, and mindfulness company Headspace. The show is seven episodes of tips, facts, and details common myths as it leads the watcher through guided wind downs that will put your brain to sleep.
Queer Eye
Talk about comfort food. The Queer Eye cast of Jonathan, Tan, Bobby, Karamo, and Antoni genuinely want to help you improve your life. Furthermore, the show will leave you in a more positive space at the end of each episode, so goodnight stress.
Moreover, the conversations, wit, and humor amongst the five make the perfect background noise to sleep to.
Salt Fat Acid Heat
We've been cooped up in the house way too long, so it's not hard to suggest that you should let your mind wander. Therefore, Salt Fat Acid Heat is the best train to hitch a ride on. It combines the power of travel and food and the friendly, warm nature of chef and author Samin Nosrat.
The series is a follow-up to her book of the same name and still charts the artful balance of salt, fat, acid, and heats to create a masterful culinary delight. So tuck yourself in and let Nosrat's feel-good approach to food partnered with beautiful landscapes and drift off.
Amazing Interiors
What qualifies as an amazing interior to you versus what it means to somebody else is stark. Nowhere else is this idea investigated more thoroughly than in Amazing Interiors. In each episode, a seemingly normal-looking home is visited, but the home occupants have decorated their interiors in a way that can only be described as aspirational.
Like most design shows, the series has a slow pace as it takes its audience through millionaire enclaves to thematically sound rooms. So as you drift off, you can sleep dreaming up your own perfect space.
Dark Tourist
What's your perfect holiday? We know! A trip to a place whose entire fascination with it is rooted in something dark. Oh, were you going to say Ibiza or Prague? Sorry. Dark Tourist, hosted by journalist David Farrier is a travel show like no other.
Farrier takes trips to vacation spots whose fame is tinged with tragedy, mysticism, or evil. As high stakes as this sounds, the show is surprisingly shot like a typical travel series. It's full of lush shots, exciting locals, so it actually doesn't keep you up at night.
Tidying Up with Marie Kondo
Many things are super satisfying, but cleaning is incredibly calming. So why not take a trip with author Marie Kondo as she adapts her tidying-themed books into an intriguing reality show centered around cleaning.
In each episode, Kondo takes her approach to others, helps them minimize their possessions, and gives participants an organizational model for what's left. You're bound to learn a lesson or two, but most importantly, when chaos is righted, there is nothing more soothing to the mind.