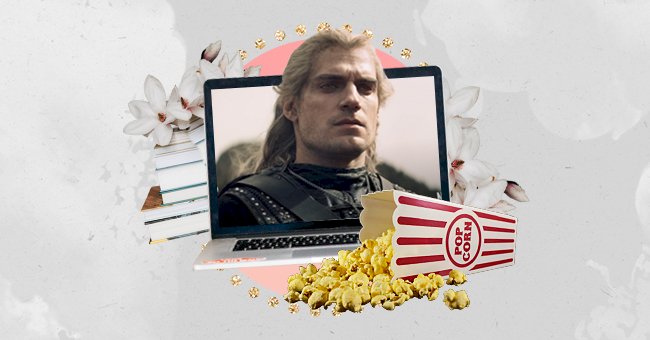 The 10 Best TV Shows Based On Books To Watch This Year
It might surprise you to know that several hit TV shows are actually based on books. From the scandalous Manhattan elite's drama Gossip Girl to Regency Period spark showcased by Bridgerton, check out our pick of the book to TV adaptations that don't disappoint.
Any avid book reader would relate to the bitter-sweet feeling of never being satisfied by the movie adaptation. While there are time and cost limitations involved, the factors are more supportive when books are turned into TV series, offering more screen time with recurring episodes.
Surprisingly enough, many people are unaware that some of the most popular TV shows are based on books. This couldn't be more true for shows like Bridgerton, The Vampire Diaries, and Gossip Girl that drew in fandom for the books. Here is our list of binge-worthy TV shows based on books.
1.The Witcher
Come for Henry Cavill, and stay for the iconic action-packed drama. The Witcher is based on the best-seller book series by Polish author Andrzej Sapkowski and tells the story of Geralt of Rivia, played by Cavill.
2.Bridgerton
Our favorite Regency Period Drama is a TV adaptation of Julia Quinn's novel series. The first season is based on the first book titled "The Duke and I" and centers around Daphne Bridgerton and Simon Basset's love match.
3.The Queen's Gambit
The Queen's Gambit is an adaptation of Walter Tevis's 1983 novel by the same name. It revolves around orphan Beth Harmon's story and her journey of becoming the ultimate U.S. champion chess player.
4.Dexter
A forensic technician by day and a creepy serial killer by night, Dexter Morgan's story is based on a book series by Jeff Lindsay. It comprises eight books, with the first one titled "Darkly Dreaming Dexter."
5.Gossip Girl
The all-time hit story centered around the Upper East Siders' scandalous lives is based on a book series. Cecily von Ziegesar's novels were turned into a binge-worthy series that became a massive success worldwide.
6.You
Do you remember Dan Humphrey, aka Lonely Boy from Gossip Girl? He decided to become the over-obsessive, psychotic lover Joe Goldberg in the Netflix series "You," based on the novel by Caroline Kepnes.
7.Game Of Thrones
Game Of Thrones is based on George R. R. Martin's unfinished book series, "A Song of Ice and Fire." The tv show has garnered sheer praise and love from the fans, and a spin-off series is already underworking.
8.Outlander
Outlander tells the story of Claire Randall's romantic life dynamics changing in a mystical twist. The intriguing drama is based on a series of 9 books centered around Randall and how her life gets impacted as she travels through time.
9.Bones
Bones completed 12 successful seasons and centered around a rather exciting alliance between Forensic Anthropologist Dr. Bones Brennan and FBI Agent Seeley Booth. The show is based upon Kathy Reichs' Temperance Brennan novels.
10.The Vampire Diaries
You probably didn't see this one coming, but the hit vampire show is based on L.J. Smith's best-selling series by the same name. However, the series brought in some changes, the most striking one being a brunette Elena as opposed to her blonde version in the books.