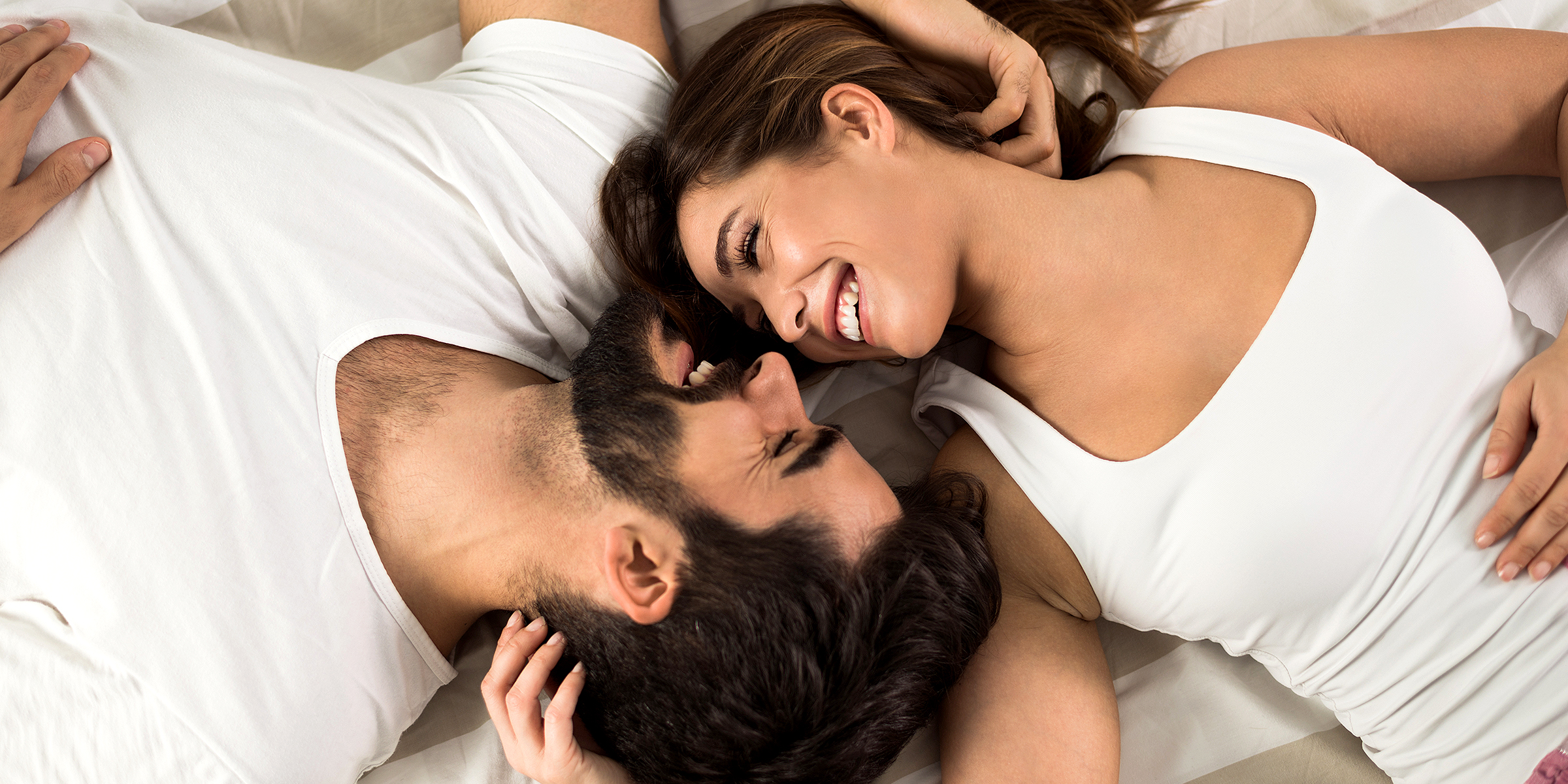 A couple gazing at each other in bed. | Source: Shutterstock
Situationship vs Friends with Benefits: Understanding Different Relationship Dynamics

What is the difference between a situationship vs. friends with benefits? Even when partners claim not to have labels, a generation who came of age online has come up with viable options.
Clear communication is what sets friends with benefits apart from the so-called situationship. Both can be stepping stones to deeper connections.
However, it is best to be clear about expectations. When approached with care and open communication, engaging in non-traditional relationship dynamics can provide a unique opportunity to understand and connect with someone on a deeper level.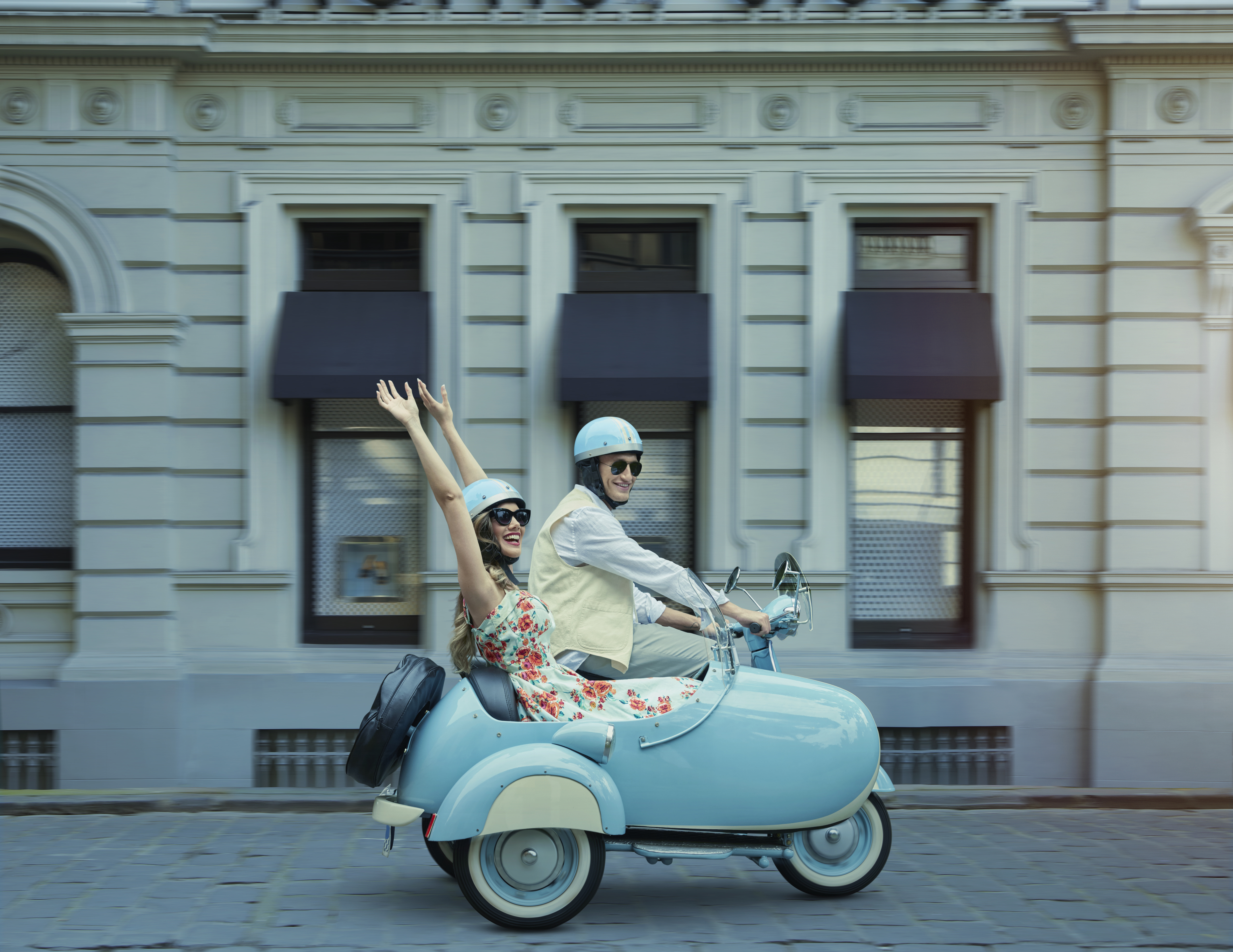 A excited woman sitting in a baby blue sidecar with her partner. | Source Getty Images
What Is Situationship?
The buzzy term is a portmanteau of situation and relationship. It can be a state of limbo in a romantic relationship before two parties have had 'The Talk' about where they stand.
While a situationship comes with many of the trimmings of a relationship, such as physical and emotional intimacy, it lacks a key element—commitment.
Clinical psychologist Dr. Sabrina Romanoff told Bustle that a situationship is when people "engage in behaviors and act as though they are dating but do not make a commitment to each other."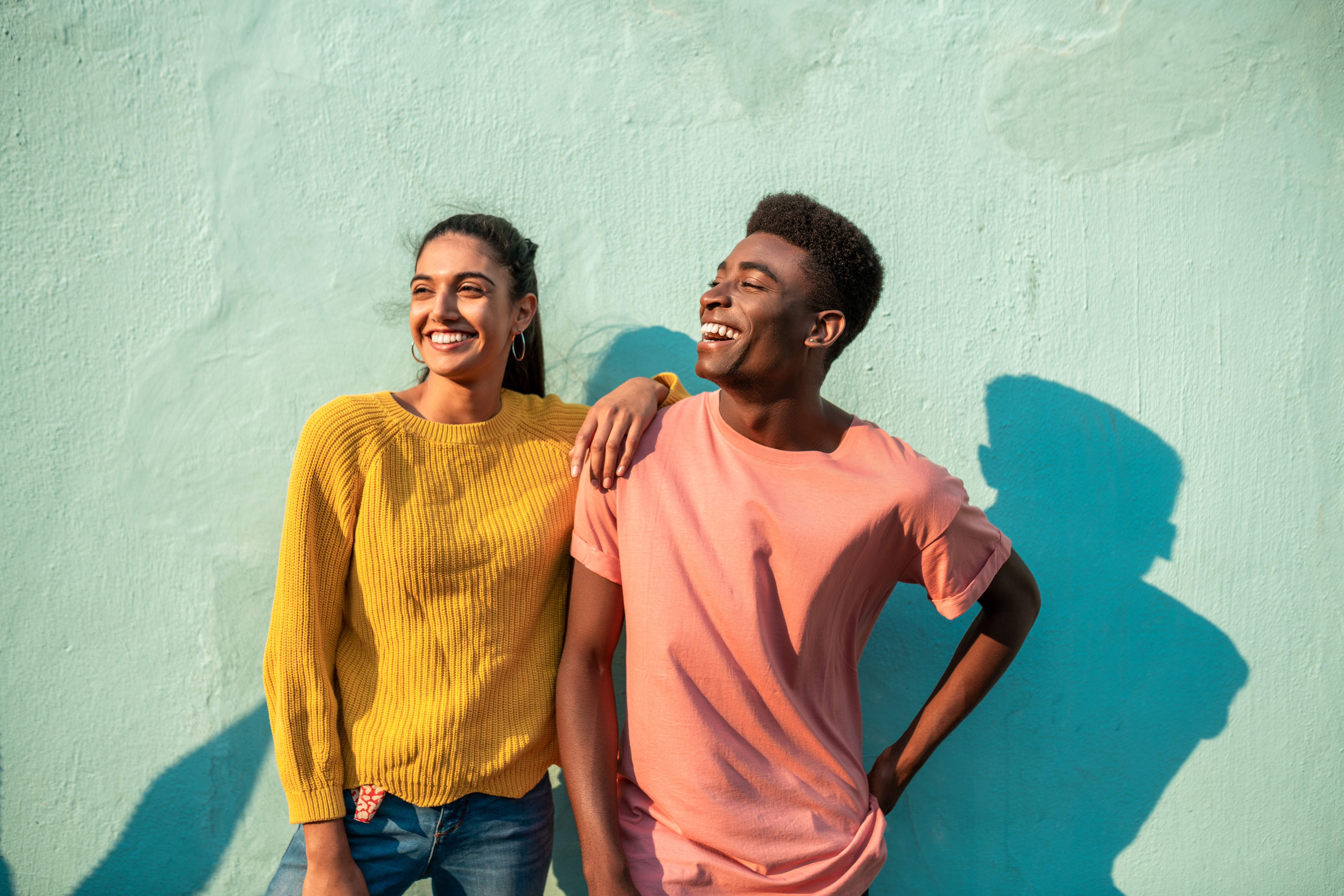 A couple take advantage of the sun to pose for a photo. | Source Getty Images
How to Know if You Are in a Situationship
The danger with a situationship is that it can simulate many fundamentals of a monogamous partnership. If you spend all your time with someone who does not define the parameters of the relationship, you are likely in a situationship.
"Situationships are fairly new, and I think hookup culture is part of it," Marianne Dainton, Ph.D., concludes from her studies as a professor specializing in interpersonal communication. She continued:
"Both terms—situationships and hookups—have an ambiguity that is useful to a young, social media-hooked generation."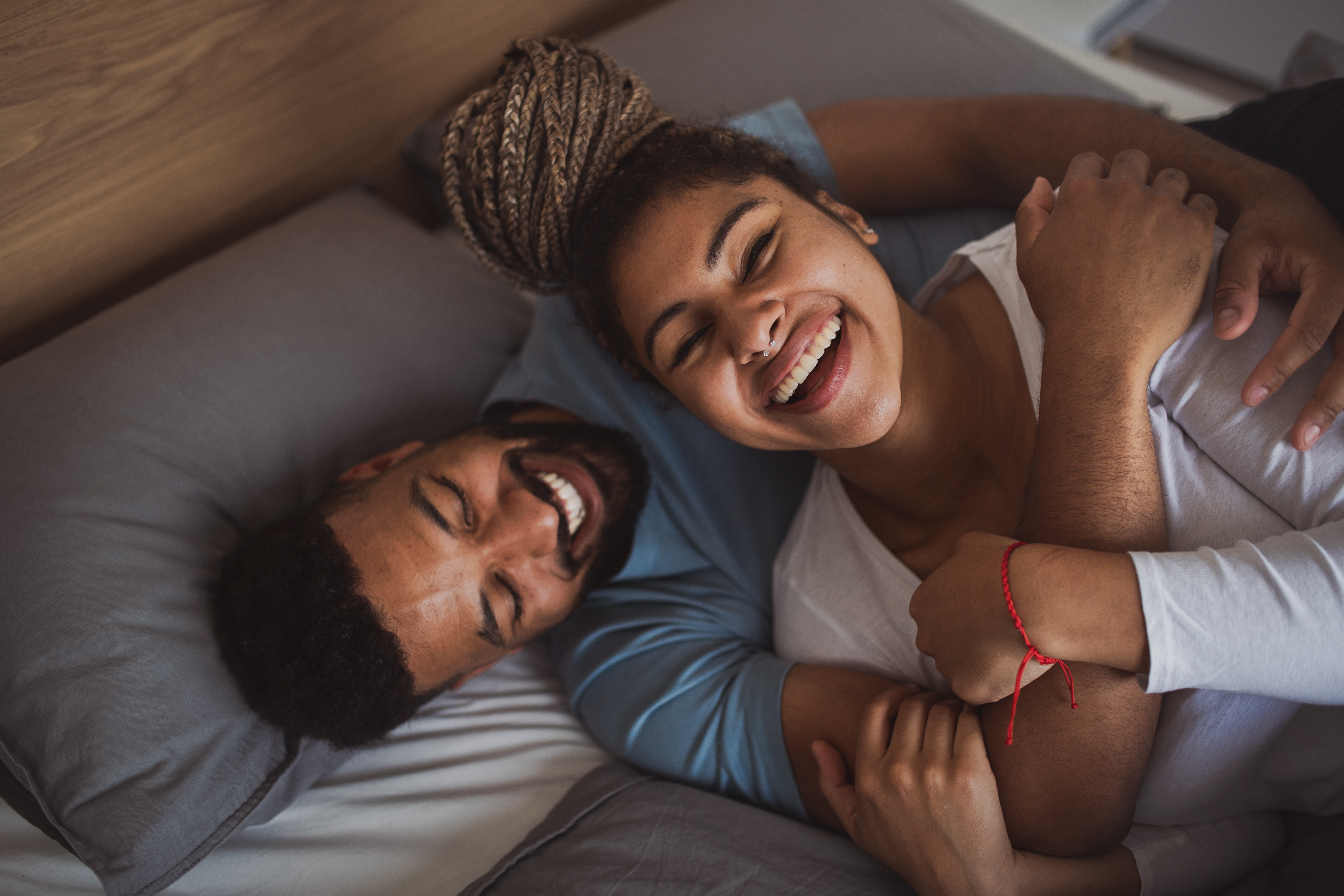 A man and woman cuddle in bed. | Source Getty Images
Dainton came across the term for the first time in 2017 during a focus group with undergraduates on how they view relationships and the terminology used.
She also learned the old idea of a "booty call," when a person who one calls up sporadically for a "hookup" with no prior arrangement or commitment. According to Men's Health, the term was popularized in 1993 in a comedy special.
Dr. Romanoff revealed that in most situationships, the partners are "in relationship mode" when together in person and somewhat distant or get into "casual mode" over online commination or text.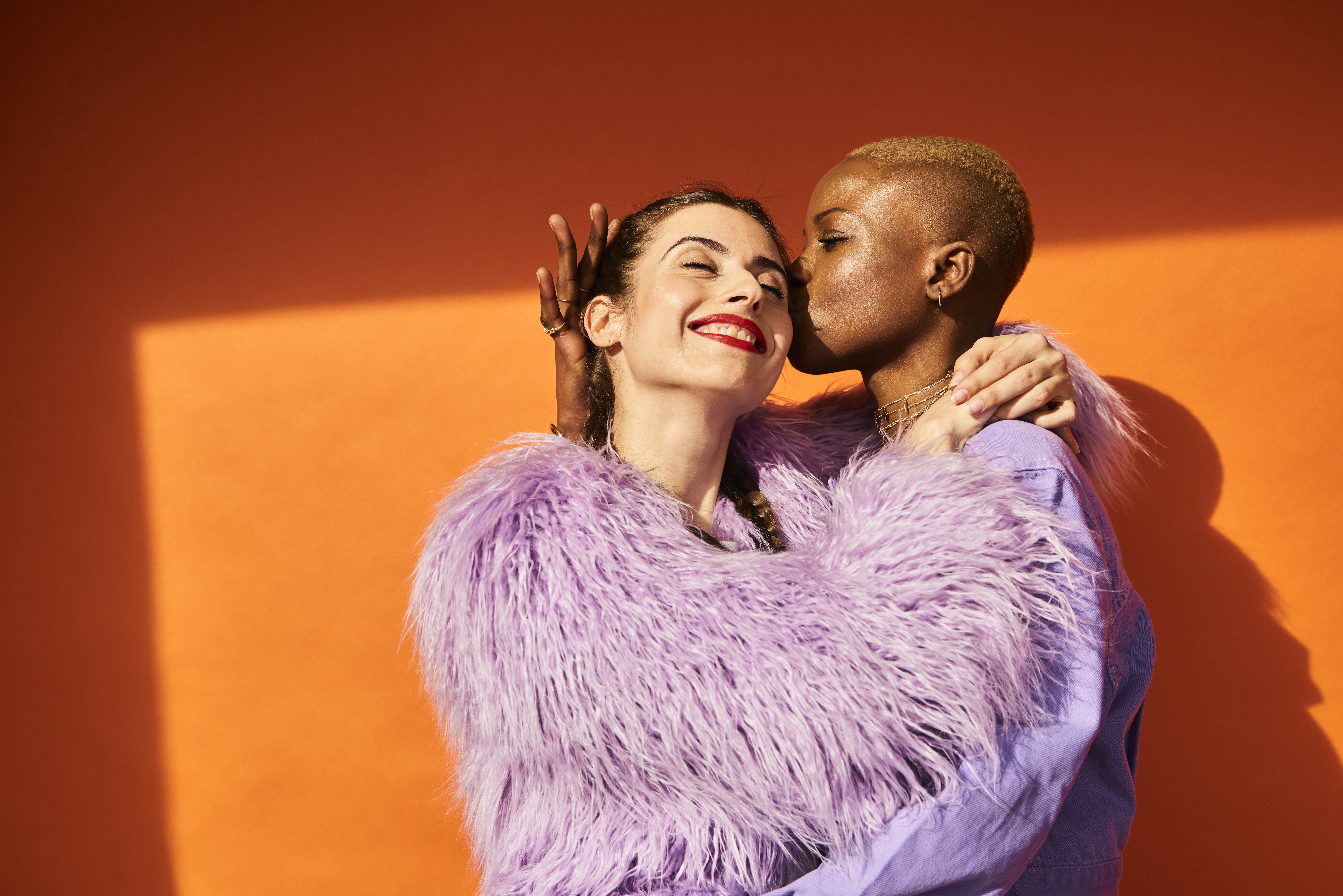 Lovers pose in lilac jackets. | Source Getty Images
Pros and Cons of Situationship
Young singles are now opting to be in situationships instead of romantic relationships to foster relationships with less pressure. This choice was also evident in dating apps which saw a rise in the use of the term in users' bios.
If the entanglement causes more anxiety than comfort, one needs to be honest with oneself and one's partner.
With the situationship's popularity, Myisha Battle, an author, certified clinical sexologist, and sex and dating coach, advise that though situationships are not viable for everyone, they can create a space free to get to know someone without societal pressures.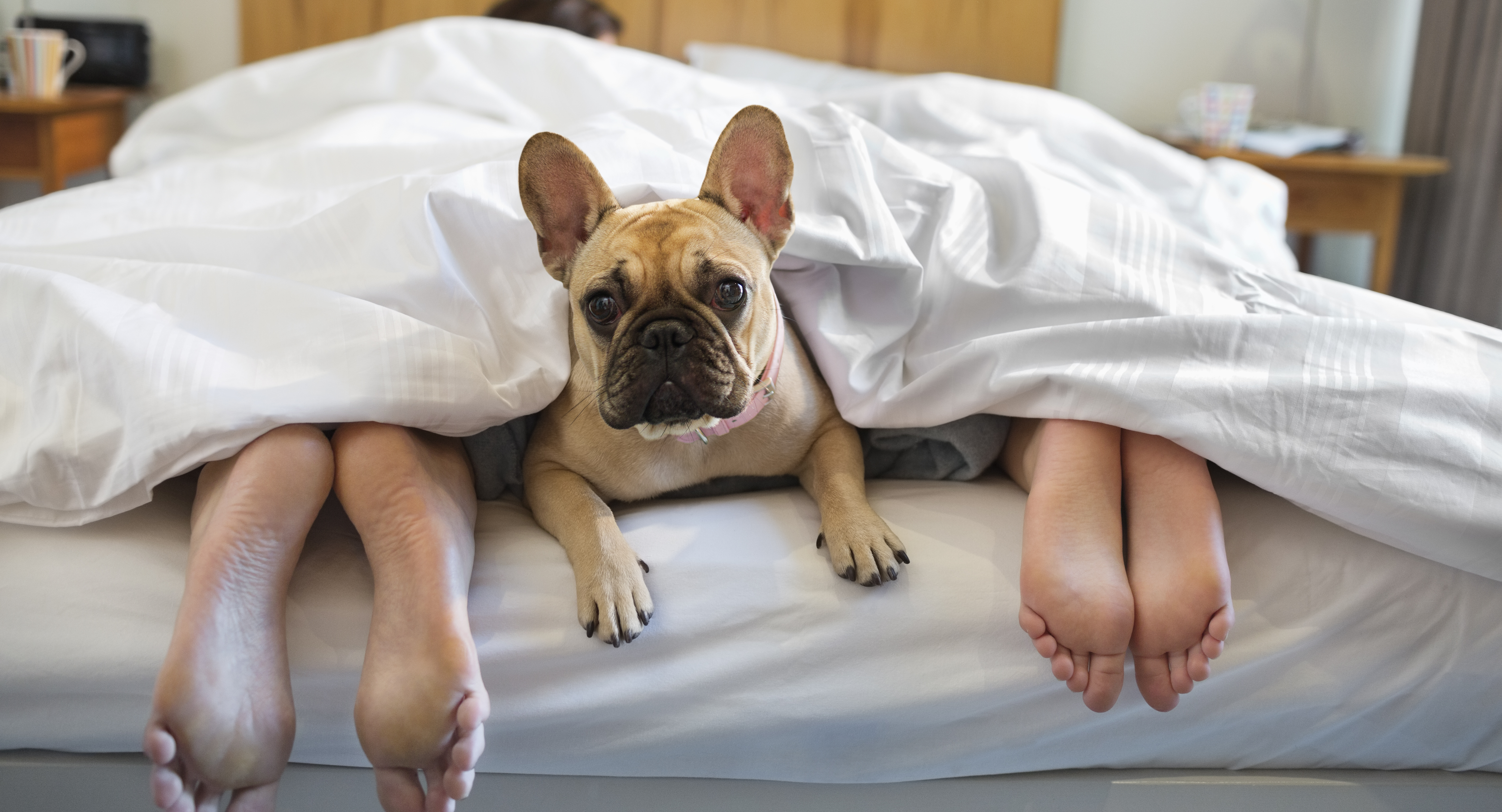 While two people sleep, a French bulldog peeks out from under the covers. | Source Getty Images
Embracing the idea of a situationship can help one be more kind to oneself over situations that seemed like a "waste of time" in hindsight. Most importantly, not putting too much pressure on a liaison by giving it labels will make it easier to walk away from "untenable situations."
According to her, if the entanglement causes more anxiety than comfort, one needs to be honest with oneself and one's partner, as it is not a sustainable state.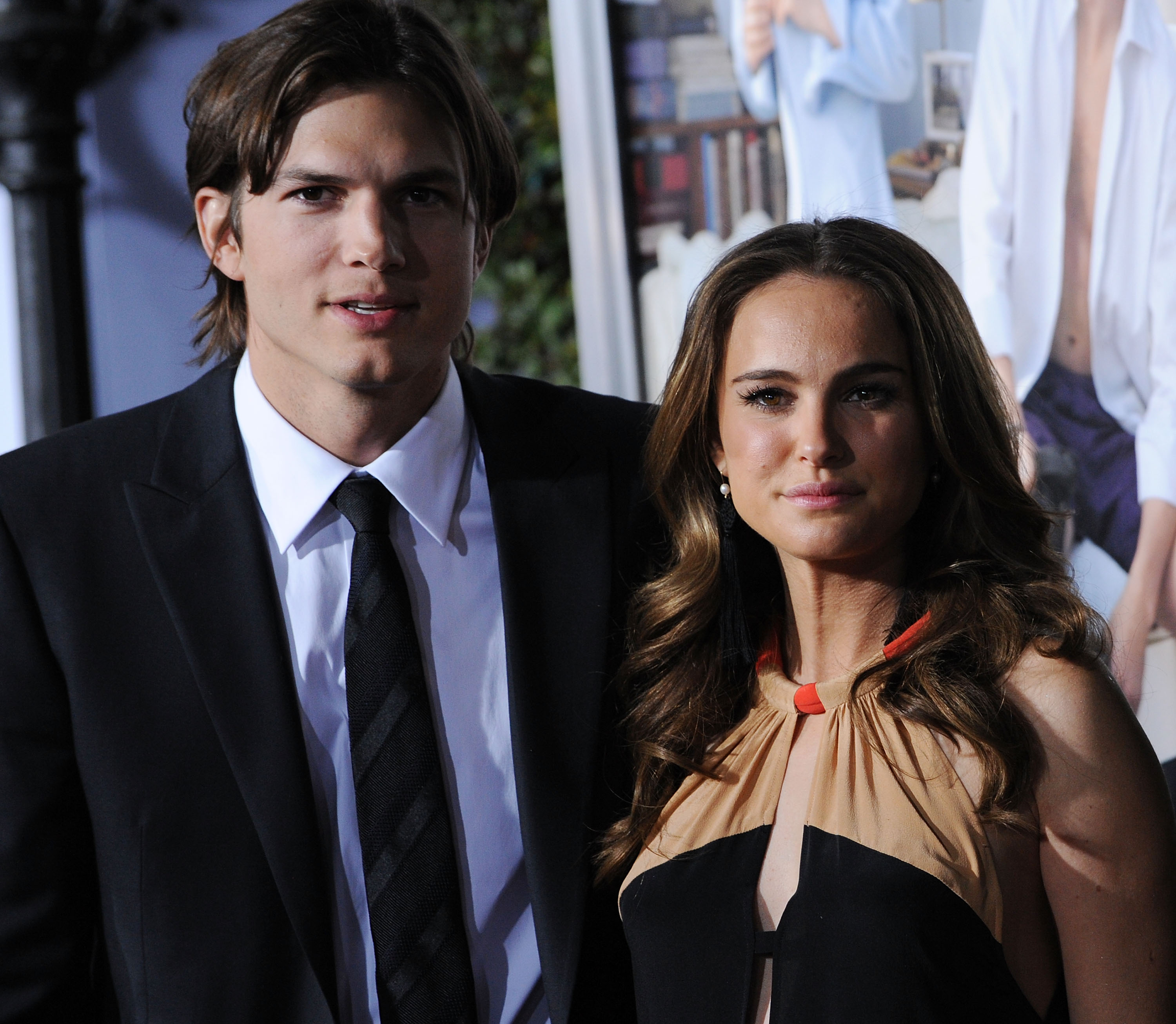 Ashton Kutcher and Natalie Portman arrive at the Los Angeles premiere "No Strings Attached" at Regency Village Theatre, on January 11, 2011, in Westwood, California. | Source: Getty Images
What Are Friends with Benefits?
The idea of selectively choosing aspects of a relationship that one enjoys without the obligations of being in a committed couple has been present in the cultural consciousness for several years.
Friends with benefits, or FWB for short, is defined by Brides magazine as a relationship where two friends enjoy spending time together, often with a physical component, but do not want to pursue a romantic connection.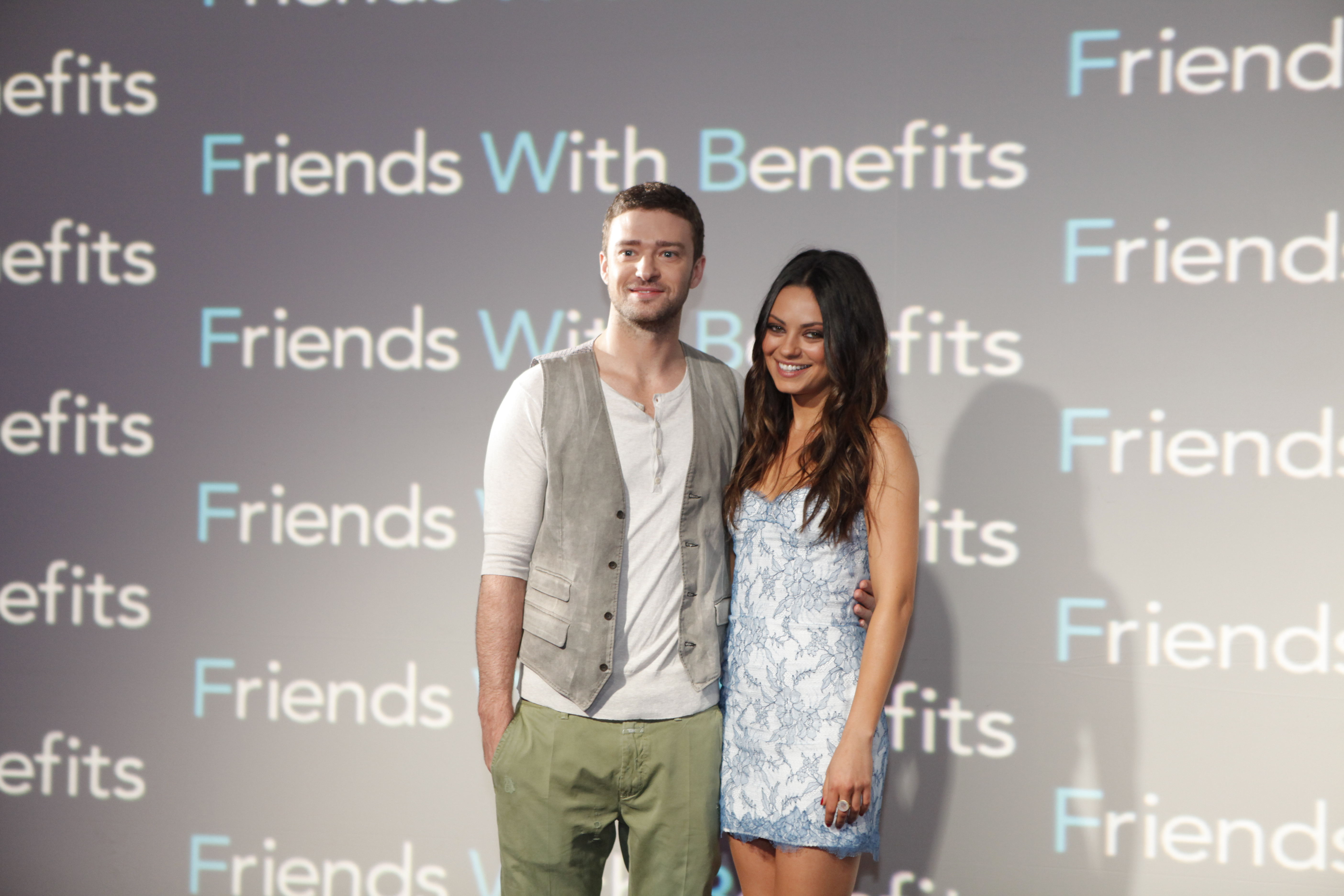 Justin Timberlake and Mila Kunis attend the "Friends With Benefits" photocall at "Summer of Sony 3" on July 13, 2011, in Cancun, Mexico. | Source: Getty Images
Tips for Having Friends with Benefits Relationship
According to a study cited by Marie Claire Australia, more than half of 20-somethings have had a friend with benefits in some capacity. There are certain factors to consider to foster a mutually beneficial FWB arrangement. One crucial aspect is maintaining emotional detachment and leaving emotions at the door.
Finding a delightful fun buddy could happen by chance, but avoid getting involved with someone too closely connected to your social circle to maintain a healthy dynamic. Additionally, it's generally advisable to steer clear of colleagues from work.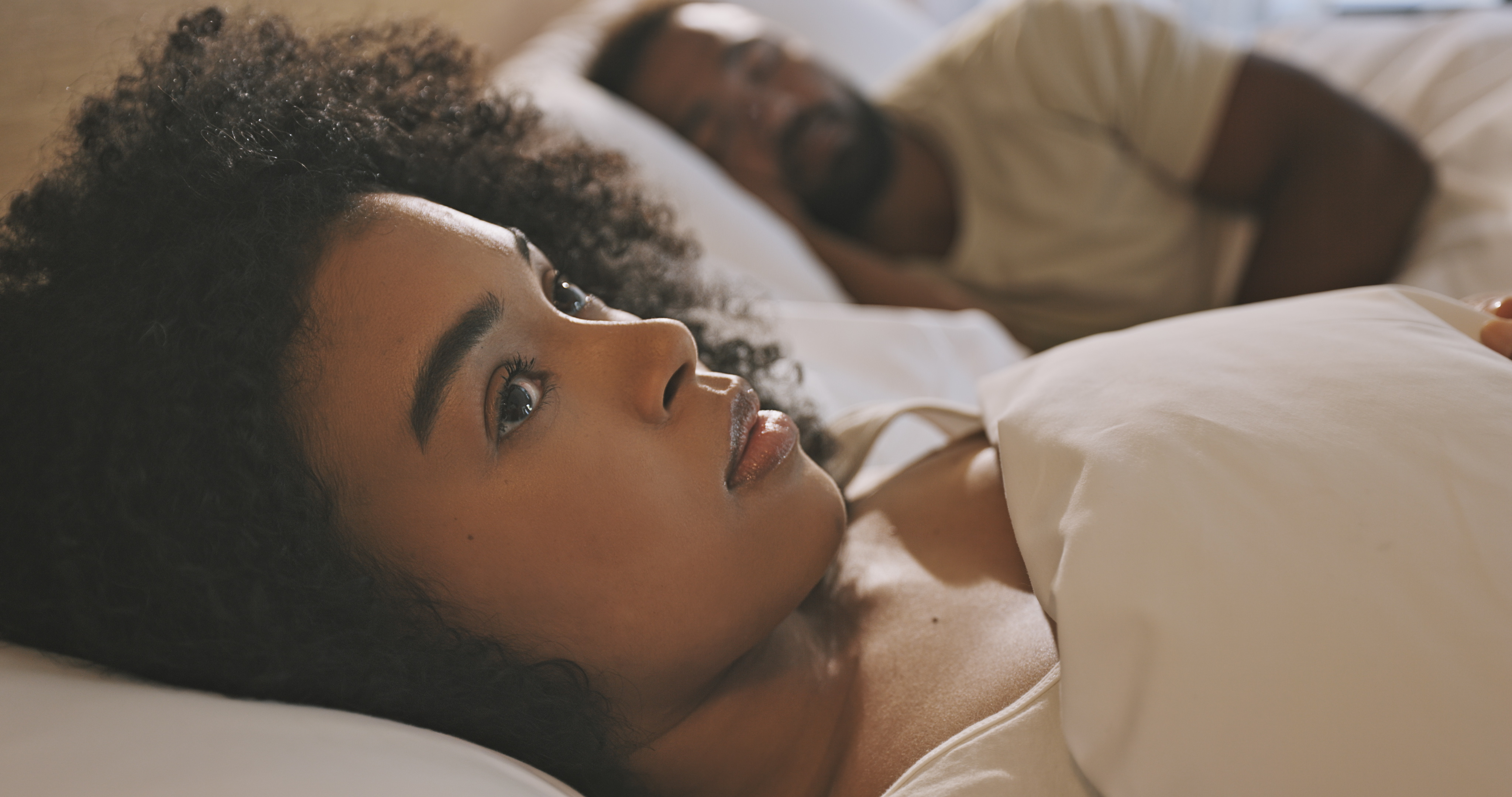 A woman stares up at the ceiling as the man beside her sleeps.| Source Getty Images
Keep your reasons for keeping this person as an FWB in mind. The chances of getting hurt or hurting others come down significantly when one has realistic expectations.
Though not the case in all FWB situations, there can be a secrecy element that some might find exciting, especially when both are in the same circle. Having a "PR strategy" in place if the information of your convert liaison becomes public will also provide you with peace of mind.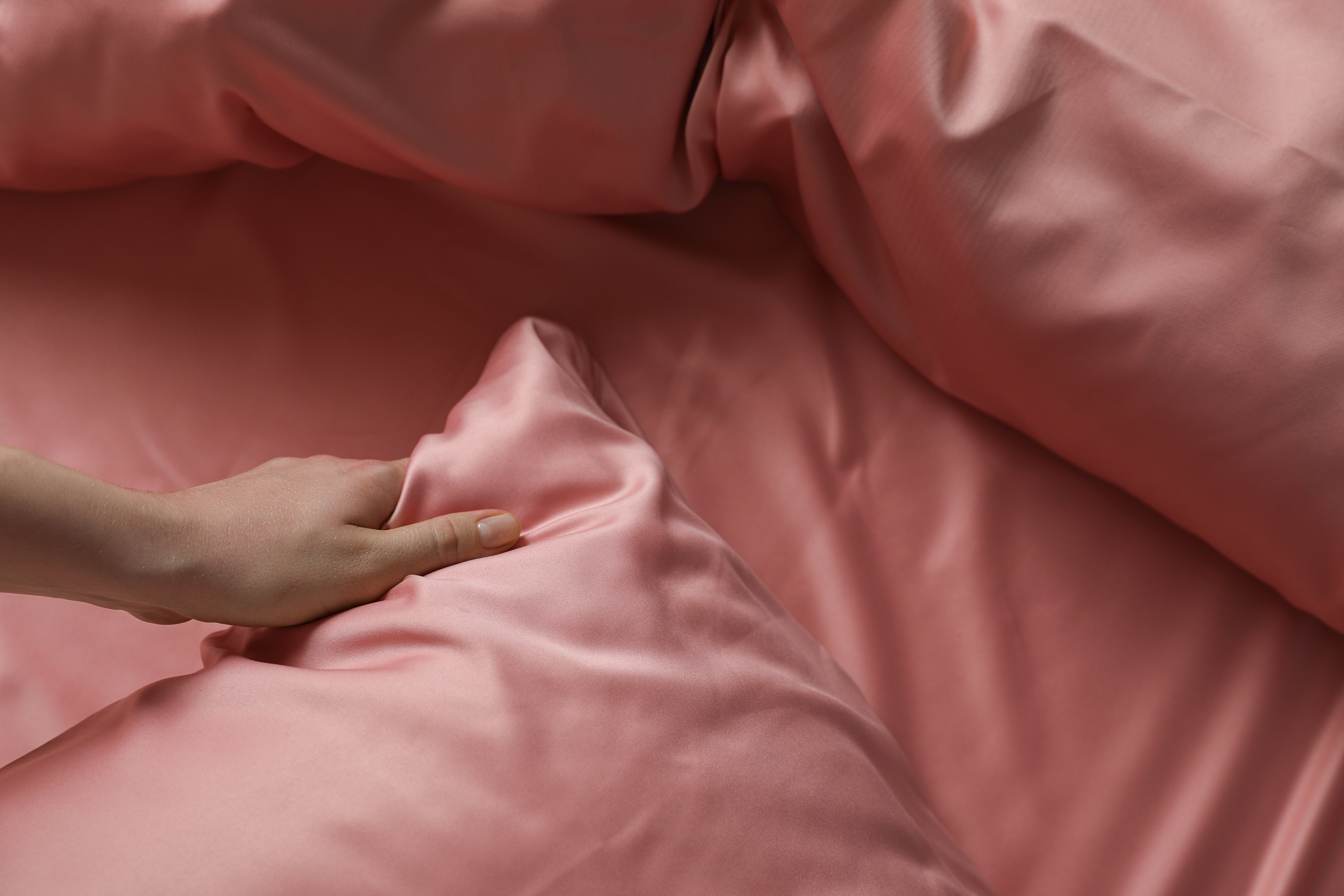 A woman makes up a bed with luxurious pink linen. | Source Getty Images
Pros and Cons of Friends with Benefits Relationship
The FWB scenario can be very advantageous for people not ready to get into a monogamous relationship after heartbreak or those who do not have the time or emotional capacity for something more.
Be upfront about what benefits interest you. While keeping the nature of the relationship in mind—for instance, do not expect emotional support or a date to your sister's wedding—remember to be comfortable with what you get out of it.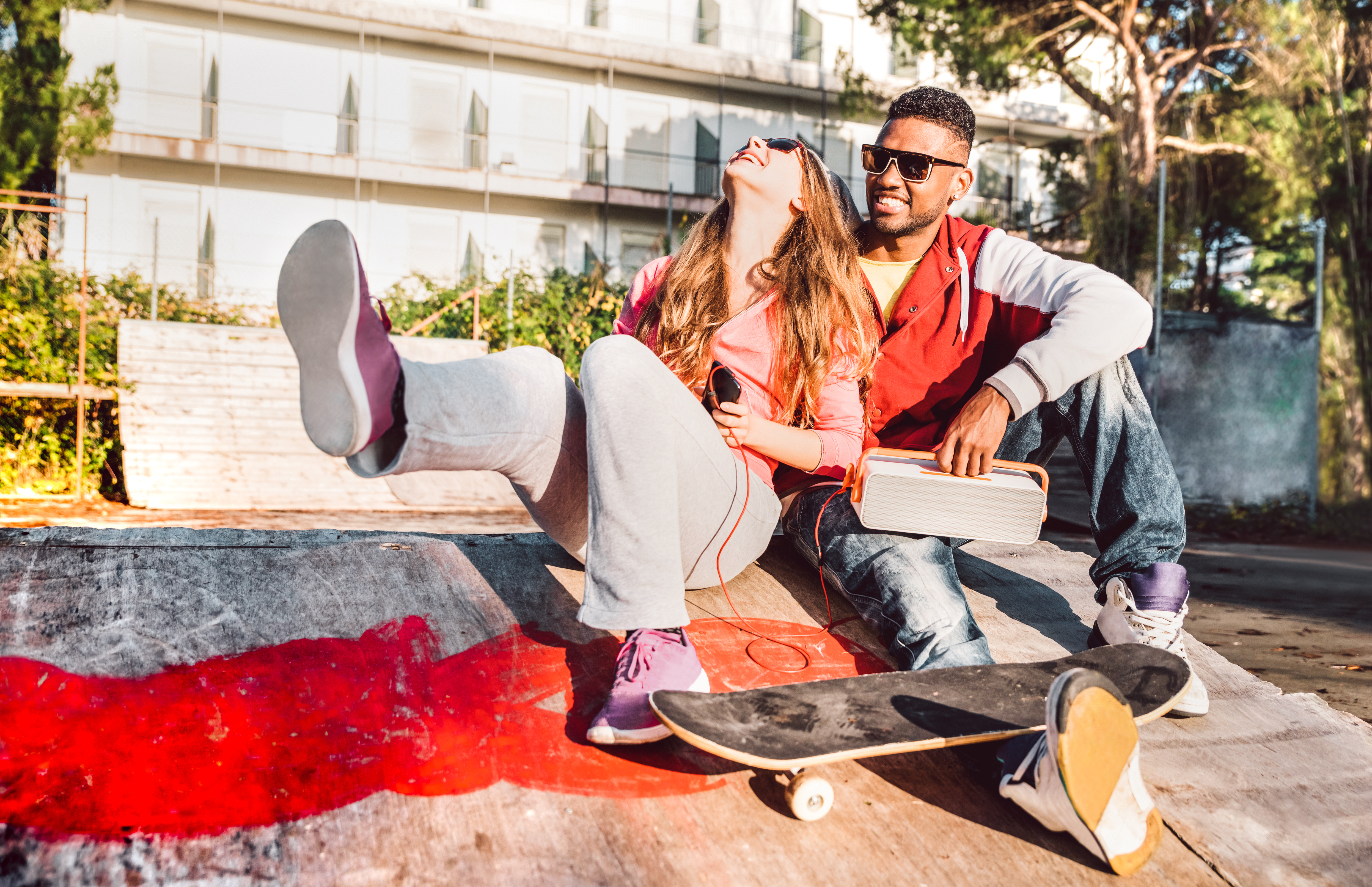 Two young people hanging out at a skate park. | Source Getty Images
The worst reason to become FWB is if it is the only way to be with someone. It is unfair to oneself and a potential FWB to enter this friendship of convenience with the hope that it will lead to something more permanent.
Engaging in an uncommitted sexual partnership can be emotionally challenging if clear boundaries for behavior and the arrangement duration are not established.