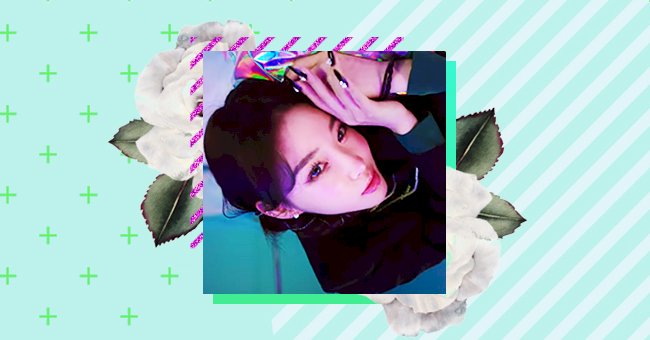 South Korean Singer Chung Ha Releases First Studio Album
The 25-year-old K-Pop Star has made her comeback in the industry with her first full album, Querencia, which she has described as her "safe haven." The music video for the title track, Bicycle, has also been released.
The world of music is full of surprises and extends beyond the Hollywood arena. With K-Pop and dance pop on the rise, many singers are emerging from South Korea to stun the audience with their magical voice, and Kim Chung-ha happens to be a striking example.
The young artist is making headlines with the release of her first studio album ever since she parted ways with the girl group I.O.I. Querencia was released on February 15, 2021, and Bicycle's music video is leading with 3.1 million views on YouTube.
Who Is Chung-ha
Kim Chung-ha, popularly known as Chungha by her fans is a South Korean singer-songwriter, rapper, dancer and choreographer. She was a part of the girl band I.O.I from 2006 till 2017, and now she's back with her first album, Querencia.
Chungha's album was supposed to be released in January this year, but things got delayed when she tested positive for COVID-19 in December 2020. The young star has fully recovered and with the recent release of her album, everything seems to be working out for her.
"'Querencia' is my safe haven. Even if it's just for three minutes, I hope it will become a refuge for my fans as well. Due to the COVID-19 pandemic, I haven't had many performances and my time spent meeting fans has been reduced. The more anxious I feel, the more 'Querencia' becomes a safe haven. I was so happy to release songs one by one and see the fans' reactions."

said Chung-ha regarding her studio album.
Querencia
Querencia contains a total of 21 songs, including three pre-release tracks: "Stay Tonight," "Play," and "X." The music video for the title track, "Bicycle" has been released, and is performing really well on YouTube.
"We're stuck in an undesirable situation due to the pandemic. Amidst all of the melancholy, I wanted to relieve people of their pain through music, if only just a little bit. I created this album in hopes that it would help everyone forget just a little."

shared Chungha
Bicycle
Bicycle is the title song for Querencia. It is an R&B pop song which encapsulates the sheer joy and thrill of moving forward in life. Chungha revealed that Bicycle was very difficult to perform in terms of the choreography, and that she hopes the fans will relate to the upbeat song in times of the pandemic.
Daniel Kim, Jeremy G (Future Sound), and Dawn Elektra have composed the title tune, and the lyrics have been written by Chungha and VINCENZO. Chungha was also seen sharing stunning stills from Bicycle, as well as teaser schedule for her full-length album Querencia.
"As this album was a long journey, I thought for a moment about wanting to win the top spot as a sort of reward. However, I gained even more things in the preparation process, so I think it would be great to share those moments with everyone. I want to wrap up promotions in good health."

added Chungha