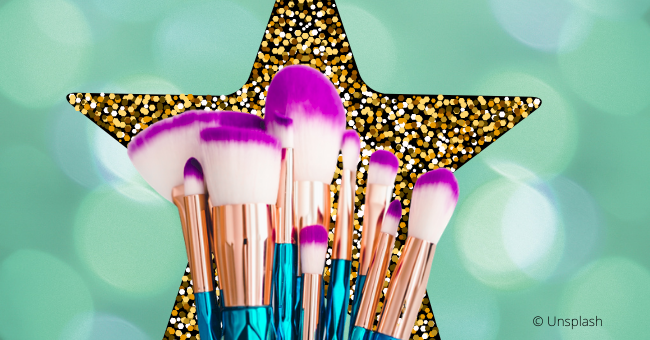 Spring Makeup Trends We're Dying To Try
2021 is finally here! After a year of tumultuous seasons sparking a revolution on how we view fashion and beauty, we can't help but get excited to see what the new year will hold in terms of makeup.
Following the Spring 2021 fashion and runway shows, we now have a clear look at what the upcoming season will hold. As fashion moves away from average looks and towards creative and more adaptable styles, makeup seems to be following suit.
With clothing and makeup becoming a safe space to express ourselves as we continue to battle lockdowns and the pandemic, makeup lovers are embracing natural yet creative looks. From bold tones to your-skin-but-better, here are 5 trends we can't wait to master.
1. Rainbow Tones
One of the most eye-catching trends coming this spring is rainbow tones. The Bora Aksu show perfectly embraced this bold trend by pairing bold toned lips with transparent masks.
"Joyful colors will be the spring trend for sure! These colors are going to shift to spring and you will definitely see them worn on the eyes,"

explained YSL Beauty National Makeup Artist, Nour Agha to Harper's Bazaar.
2. Bare-Faced
Considering trends predict we will still be wearing masks well into 2021, it should come as no surprise that natural base makeup is a predicted trend. From K-Pop stars to models, everyone is gearing up to glow in spring.
Makeup artist Alice Ghendrih even created a clean-skin, bleached-brow look for fashion week in preparation for Spring 2021. Gabrielle Chanel advises using white shades to add brightness to areas like the inner corner of the eyes to truly make this look pop.
3. Natural Brow Shapes
The last few years have proven to be adventurous for brows. From skinny to wavy to sculpted to perfection for Instagram, brows have jumped from trend to trend.
However, it appears that order and balance are being restored. To match the "natural glam" looks, makeup lovers are embracing more natural shapes with a strong arch and a few natural-looking strays.
4. Modern Cat Eye
Lutz Huelle recently sported a bold, silver cat-eye. The stunning look was created by makeup artist Tom Sapin using MAC Cosmetics.
It was the perfect understated glitz and glamor look. Best of all, the cat-eye itself was pasted on to create a 3D vibe that will be easy to recreate.
5. Red Lips
As a red lipstick lover, this trend has me sitting on the edge of my seat. Inspired by the classic Parisian look, we've all tried to find the perfect red lipstick.
Paired with an effortless cat eye, red lipstick is always a bold statement. Embracing the trend, the Hermès spring 2021 runway show saw many models with bold red toned lipstick shades.