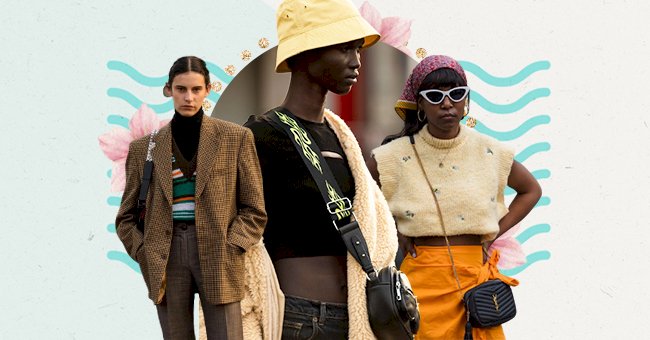 Street Style From Around The Globe
Fashion is a universal language that has been around for centuries and will be around for many more. Wherever you go in the world, you are guaranteed to see stylish people in unique garments.
Over the past year, the world found itself in a position it had never been in before. The global pandemic affected the economy, well-being, physical and mental health, but fashion made it through the fight.
Since the world slowly opened up last year, and we have seen some of the best street style to date. Read more to explore some of the best street style looks from the buzzing streets, parks, and events worldwide.
Warming Up In NYC
The weather is getting warmer in New York, which means more civilians are seen out and about. Park-goers look casually stylish in their jumpsuits, sandals, crop tops, and dungarees inspired by the sunny days.
Masks are still the most popular accessory on the streets and Parks of New York. Fortunately, masks look brighter and bolder than ever as people embrace the new standard way of stepping out into the world.
Although comfort is still vital for most stylish New Yorkers, we see fewer sweatpants on fashion lovers. Sweats are swapped for dresses, skirts, and printed or unique colored oversized trousers and jeans.
Pretty In Paris
Paris Fashion Week is one of the most anticipated events in fashion, and that didn't change this year. Although there weren't hundreds of celebrities flooding Parisian streets this year, the locals brought the heat.
Street style photographers noticed that the smaller-scaled Fashion Week encouraged more personal style showcases. This meant more models were showing off their stylish off-duty looks than ever before.
Whether locals and models paired their casual outfits with sneakers or boots, the result was always perfect. People also had more fun with layers and textures, showing that the pandemic didn't slow down experimentation.
Lastly, every single jacket and coat that we spotted at Paris Fashion Week was fabulous. Now we know how to dress up our jeans with the perfect bold patterned and textured jacket that will make our outfits unique.
Making Statements In Milan
Milan is one of the most exquisite destinations to visit for a fashion fix, and the street style proves this right. The street style in Milan recently has been more colorful and festive than expected after 2020.
Milan fashionistas prove that they can be chic under any circumstances. There are more jewel-toned outfits, brightly colored garments, and sparkling sequinned items in Milan than anywhere else right now.
Scarves seem to be the most popular accessories amongst the most stylish people in Milan. Many were captured wearing a scarf around their neck, on their heads, and their bags for an extra polished pop.
If the color or print of a garment did not make an outfit stand out in Milan, it was the statement bag. We were impressed to see the bold handbag collections on the Italian streets along with the brightly colored outfits.