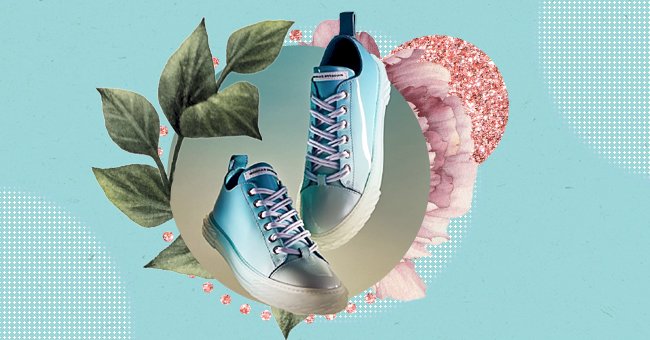 Style Guide: 10 Shoes Every Woman Should Own
Most women think you can never have enough shoes. However, it isn't easy to live by this statement in the practical world. Trends keep changing, and so do trendy shoes.
However, you can always rely on some classic basics, which are also called basics. These base pairs act more like an investment because they are generally versatile and never go out of style.
Shoes provide us with seemingly endless options each season but do not fall into the trap of having to shop for new pieces every season. Consider the long game and opt-in on the shoes you'll wear season after season, year after year.
1. Pumps
It is the classic of classics. This is the first pair of shoes to have in your wardrobe because it is suitable for all circumstances. It would be best if you chose a comfortable pair, and you will be wearing this must-have shoe often.
Just like the little black dress, pumps must be in your wardrobe. They add a touch of sophistication and class to any outfit and never go out of style!
2. Sneakers
For several seasons now, sneakers have established themselves in our fashion landscape. They have won the esteem of the most reluctant fashionistas and the interest of designers.
The rule of thumb for a feminine sneaker look is to keep your cherished runners pristine - unless it's for a rock concert! Wear it with a dress, denim, jumpsuit, or anything in your wardrobe.
3. Sling Backs
If you are looking for a feminine shoe but not overly provocative, these with the strap on the back are for you. With a low heel, they have become the most sought-after pair of heels.
They are perfect to seduce with class and elegance, perhaps combined with a pencil skirt or a suit. They are also called Chanel shoes because Mademoiselle Coco, like many other things, was the one who invented them.
4. Ballerina
A simple pair of shoes, but oh so essential. You can even keep them in the bottom of your bag, in case your other shoes hurt your feet too much!
Even though you can't wear the ballerina all year round, it's the first pair of light shoes that you take out in the spring and the last that you put away in the fall, and it goes with everything anyway.
5. Wedge
Need we say how much we love this type of shoe? The wedges (or wedges) can be worn by everyone, even those who have never worn a pair of heels. You will have no difficulty walking as they are very comfortable.
You gain height without losing stability. They are also perfect for those occasions, such as weddings or social events where you want to avoid heels. You can also wear them to the park and the beach.
6. Boots
It's hard not to fall for the femininity of a pair of boots, especially worn with a long winter dress, one of the season's flagship silhouettes.
When shopping for boots, be sure to stick with a design that you are most comfortable with. You can opt for stiletto-styled boots or settle with block heels for more comfort and stability.
7. Strappy Heeled Sandals
Inasmuch as you might want to stick to flat sandals, settling for a bit of heel elevates your look from just casual to a more stylish take on casuals. Once you invest in strappy-heeled sandals, you will realize that you have invested in versatility.
You can wear them with anything from denim shorts and a T-shirt to a dress for a wedding.
8. Thigh-High Boots
A black over-the-knee boot is a great staple to have in your wardrobe and adds an alluring touch to any outfit. The thigh-high boots are ideal for those days when you need a pair of black boots and an extra layer of warmth.
Everyone should embrace thigh-high boots. They bring every outfit to a more stylish level and are easier to style than you may think. Thigh highs suit everyone. All you need to do is pick a pair that compliments your style and match them to the right outfit.
9. Dressy Sandals
These are mostly going to be worn once in a while unless you're a real party girl. These are typically the type of shoes you should choose once and for all with care to avoid having to panic the shops the day before each event.
You can wear them for black tie events, dinners, balls, and mostly paired with evening dresses. However, being a fashionista means you can pair them with your denim and more for the ultimate chic look.
10. Slides
These are chic, easy-to-wear beauties that come in handy on days when you don't want to feel overdressed. You can wear them around the house or when you are out in town.
The comfortable slide sandal is not just meant for the summer alone. This fashion show-goer proves it can find its way into fall and spring with the addition of a chic suit. Whether you opt for a Hermes sandal or a Birkenstock, the idea remains the same.