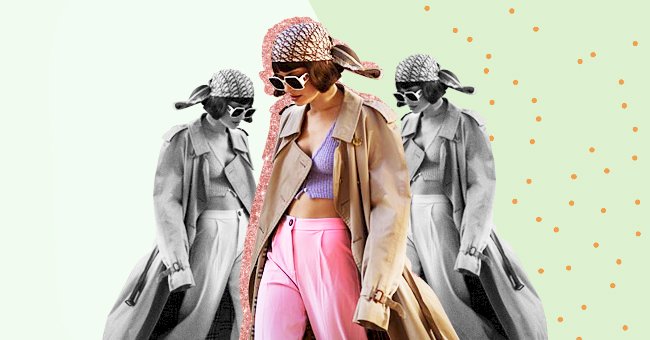 Style Guide: How To Wear Baggy Pants Without Looking Frumpy
Skintight trousers are officially out as we welcome the more comfortable and chic baggy pant style. Extra room in your pants makes an outfit extra chic, as seen in SS2021 showcases.
If there's one thing that 2020 has taught us, it's how to adapt to sudden changes in life. The fashion industry has been doing a great job finding ways to accommodate our new ways of living.
Practicality and comfort have taken the forefront since more people have been staying home lately. This style shift has resulted in a baggy pants trend that we love so much that we had to share how to style it.
Keeping It Cozy With Corduroy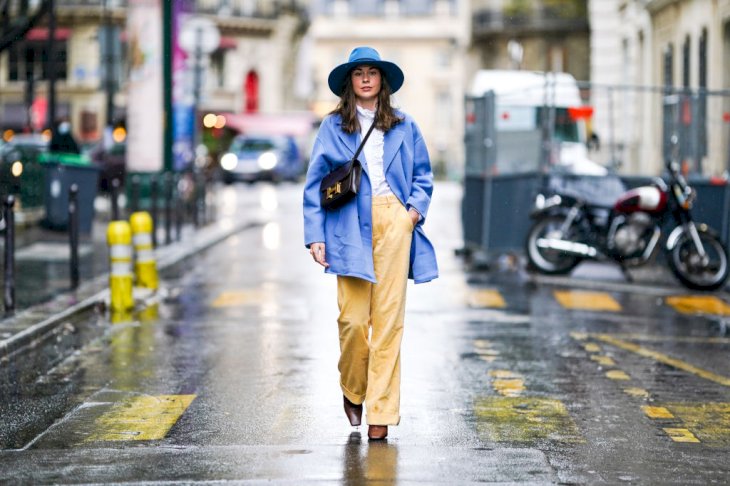 Getty Images
Corduroy is the perfect textile for the chilly autumn and winter seasons. The cozy material has been a big hit in fashion lately and is excellent for casual and semi-formal cold-weather outfits.
We love baggy corduroy pants that slightly flare at the bottom to give the outfit a unique shape. Pair your chic corduroy pants with a sleek blazer for an office look, or match it with a cute blouse and coat for a day out.
Floor Skimming Hems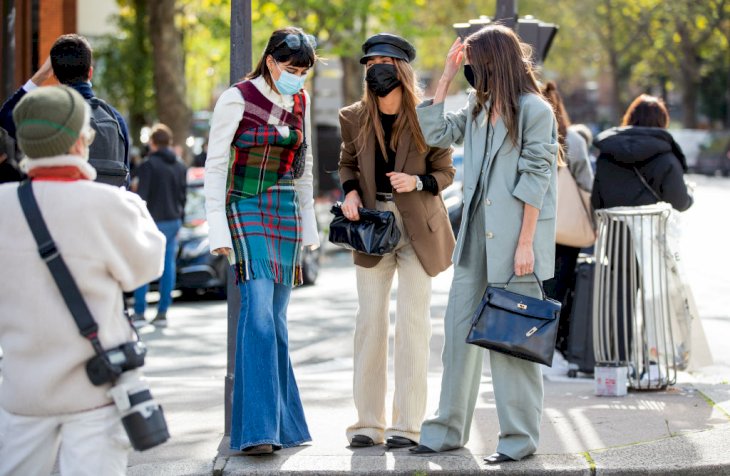 Getty Images
This styling option is excellent news for the petite ladies who continuously have to alter their trousers. Although your tailor may not like this baggy pant styling strategy, fashion advocates for extra-long pants right now.
Super long, floor-sweeping hems may not be the most practical thing for preserving your trousers. A tip is to refrain from making this an investment piece as the hems will be ruined faster, and wear a pair of heels.
If All Else Fails, Go High Waisted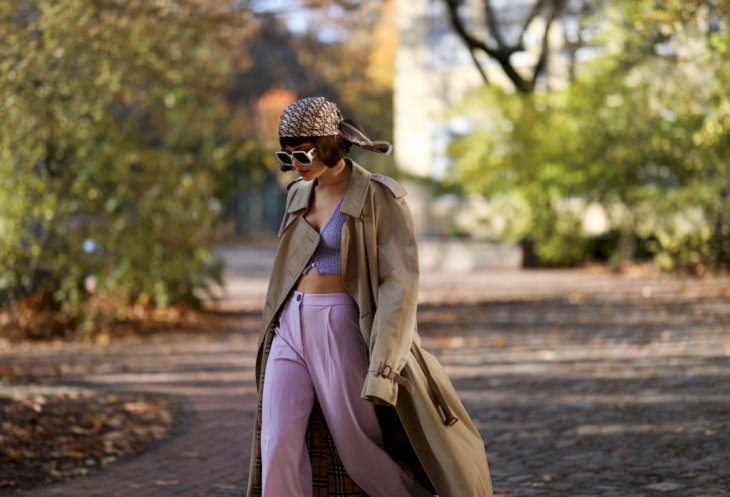 Getty Images
High-waisted bottoms are universally flattering, which works well with this baggy trouser trend. Many women may fear that their legs will drown in loose pants or that they could make them look larger.
A high waisted fit instantly elongates legs and cinches the waist to look slimmer. You can wear a high waisted baggy pant for any occasion, just style it with suitable pieces and accessorize to your preference.
Add A Belt For A Polished Look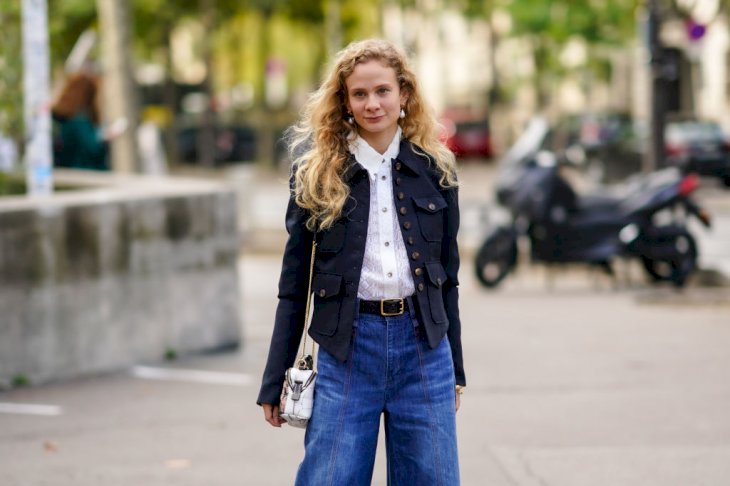 Getty Images
Never underestimate the power of belts as an accessory to an outfit. Adding a belt to your baggy pants will give your ensemble an elevated feel immediately and make your slouchy trousers more fashionable.
This styling tip is great for women who like to look more put together and are skeptical of the loose fit. A good belt will work wonders on your relaxed trousers and make any outfit look more fashion-forward overall.
Go Monochromatic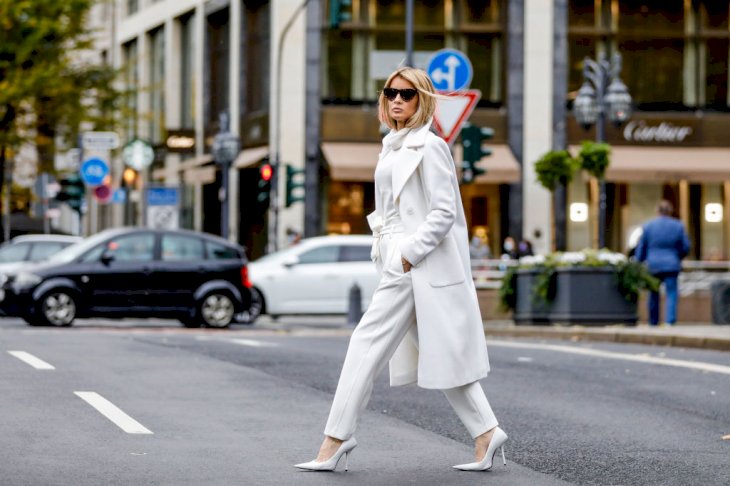 Getty Images
If you really want your baggy pants to stand out in an ensemble, wear one color from head to toe. This color scheme forces the eye to look at every item's silhouette and creates a bold fashion statement.
Monochromatic outfits have been all the buzz lately anyway, so this is a great way to merge two trends. This styling tip will have you ranked in the fashionista elite list in no time.