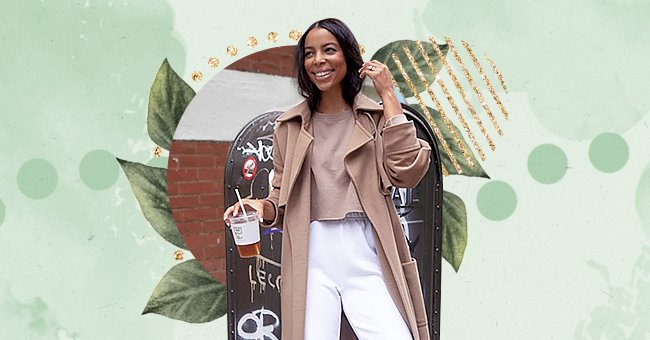 Stylish & Comfy Sweatpants That Are Great For Work
Going to work and looking stylish does not have to mean that you sacrifice comfort. Well, if you work in a bank or an office with strict rules on dressing corporate, then you have no choice but to stick to the rules.
The sweatpants have become the perfect compromise as you can look comfy, chic, ready for work, and the gram. Also, in the past few months, stylish loungewear sets have proved their worth. They have bridged the gap between working in your pajamas and having to suit up or wear your jeans.
So fear not, and pull on one of these sweatpants at your next meeting. Just wear them with a pair of pumps, a cashmere sweater, a tailored blazer to make them look like elegant office pants in all respects. Also, you can pair them with sneakers or slides for a more relaxed look.
UGG Ericka Relaxed Jogger
Ericka is made from 48% recycled cotton. Besides the two-sided brushed fleece offers fluffy softness inside, it also has a clean, sweatshirt-like finish on the outside. This can be paired with a shirt for a chic work-worthy look.
Perfect for sleep, errands, or just lounging around, you can't go wrong with the Ericka. The brand made this in a factory that supports women in their supply chain with the help of HERproject. This collaborative initiative creates partnerships with brands to empower and educate women in the workplace.
Bazilika Three-Piece Set
How chic is this three-piece set, complete with a sweater? This is perfect for colder seasons as you look stylish yet warm enough to get work done. With this, you achieve practical elegance.
You can have an elevated look with a pair of heels or choose to look sporty with a pair of sneakers. In warmer months, you can discard the sweater for a blazer and still look stylish.
Alo Yoga Accolade Set
This is a super soft, leveled-up classic with a chrome Alo logo detail and powerful performance tech for the street and the studio.
You can wear it in cold weather with a bold jacket and transition to warmer weather with slides. However, there is no rule against pairing your sweatpants with sweaters. Layer up and have fun with your look.
Tna Airy Fleece Boyfriend Sweatpant
These are relaxed-fit sweatpants with inseam pockets and an elastic waist and cuffs. They're made with Tna's Airy Fleece — layer-friendly and light French terry fleece.
The brand's je-ne-sais-quoi lightweight sweatpants can be worn both at home, out in the town, and even when you have to go to the office. Also, when you're trying to dress up sweatpants, you can make the rest of your look quite different.
Girlfriend Collective Moon R&R Jogger
The R and R Jogger is soft, stretchy, and designed with old plastic water bottles so you can rest, relax and recycle all at the same time. Who says you can't multitask from your couch?
You can style your sweats easily by changing your shoes. Besides, heeled shoes have a way of elevating your look. Also, you have to pick a stylish top and the right accessories. Together, you would have created a killer combination.