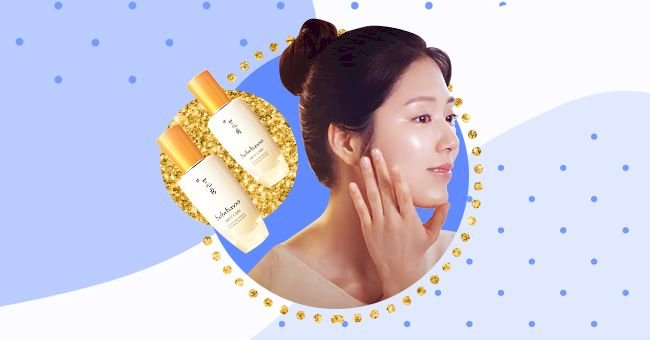 Sulwhasoo Upgrades Best Selling First Care Activating Serum
The iconic K-beauty hero product just went super. Sulwhasoo has released the new and improved fifth version of their star serum.
The Korean skincare brand Sulwhasoo has been remarkable, to say the least. Their First Care Activating Serum is packed with active ingredients that work to promote radiant and hydrated-looking skin.
This global best-seller claims that they sell one bottle of the First Care Activating Serum every ten seconds. Sulwhasoo studies showed that regular use of the iconic product for ten years had the effect of making one look younger by up to 13.3 years.
The First Care Activating Serum
The first iteration of this product came out twenty-four years ago, and Sulwhasoo is not on theie fifth iteration of the serum.
Much like the generation before it, the irst Care Activating Serum aims to improve six key skin concerns to provide overall, more youthfull skin. The key target areas include hydration, radiance, translucency, wrinkle reduction, brightness and skin barrier.
The Improvements
You might be thinking, how could this already impressive product get any better. Sulwhasoo says that they've studied over three thousand formulas and over a thousand medicinal herbs found in ancient Asian literature.
Thanks to the finding of their research, the brand has been able to come up with what they're active ingredient calling "the golden formula for anti-aging," JAUM Activator.
Improving Your Skin's Inherent Potential
The results of their extensive research rely greatly on boosting the skin's potential. They've added a ten percent increase in antioxidation.
That means even better-targeted hydration, radiance, skin-smoothing, and skin-nourishment needs from the inside, out for a visible difference.
The Ingredients
The new research has resulted in Sulwhasoo updating the ratios of the active ingredients in their formula for even better results.
Their special blend of ingredients includes lotus, white lily, and Solomon's seal for better skin with each product's daily use.
Availability
You can find out more about Sulwhasoo on their website. If you're looking to get your hands on the First Care Activating Serum, it is available now for $89 on sephora.com.