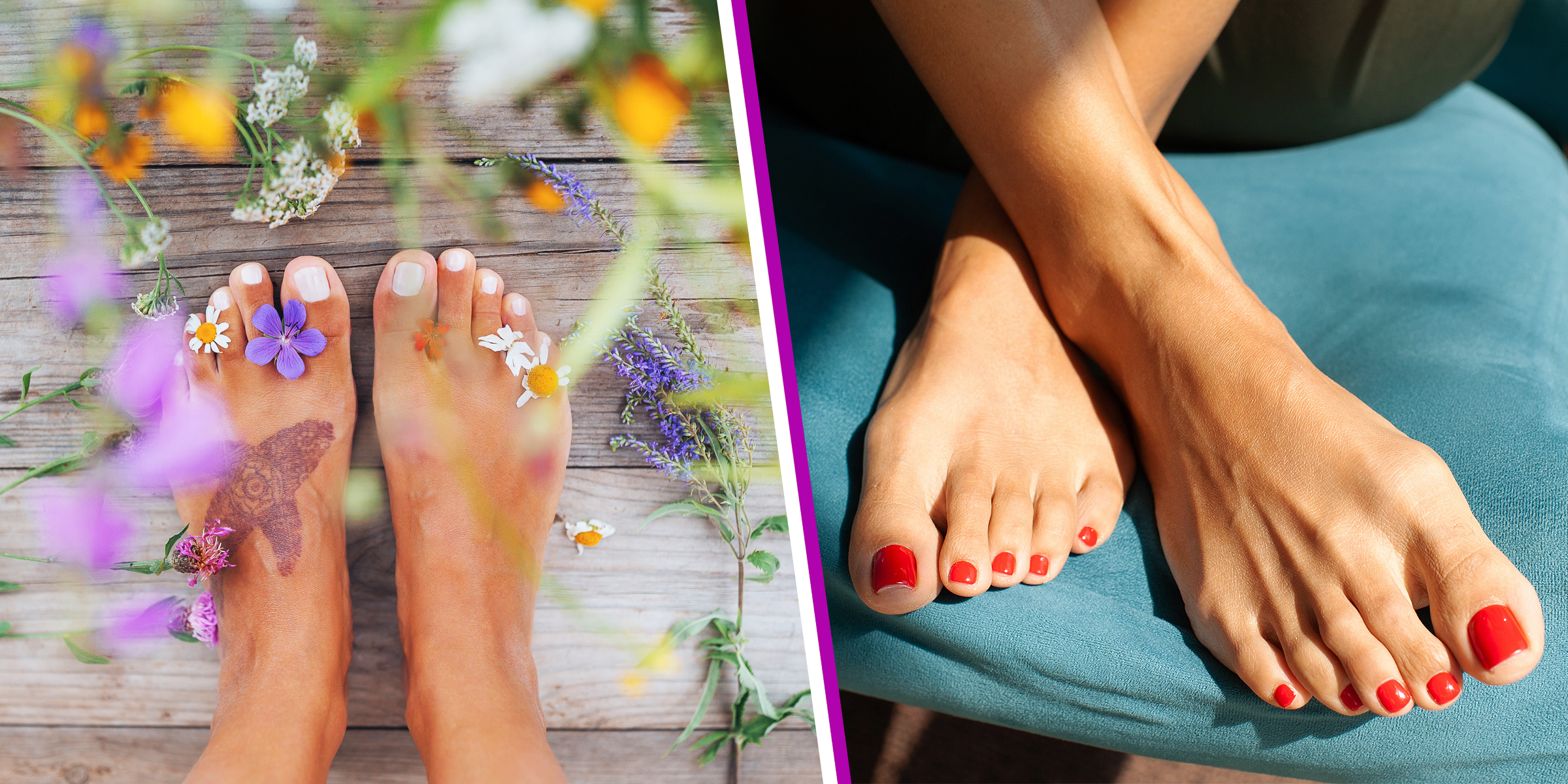 Nail polish pedicures | Source: Shutterstock
Summer Colors and Ideas to Choose from for Your Next Pedicure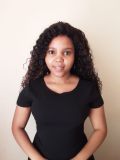 The summer season is soon approaching, and several summer pedicure colors have made it to the trend list, especially in the previous year. These include neon and earth tones, among others.
It is that time of the year again when one ponders about different shades for their manicure and pedicure. Look no further, as there are a variety of colors to choose from.
For pedicure options, coral, pink, and bright red colors are considered a great choice for summer. However, in May 2022, new popular shades made the trend list.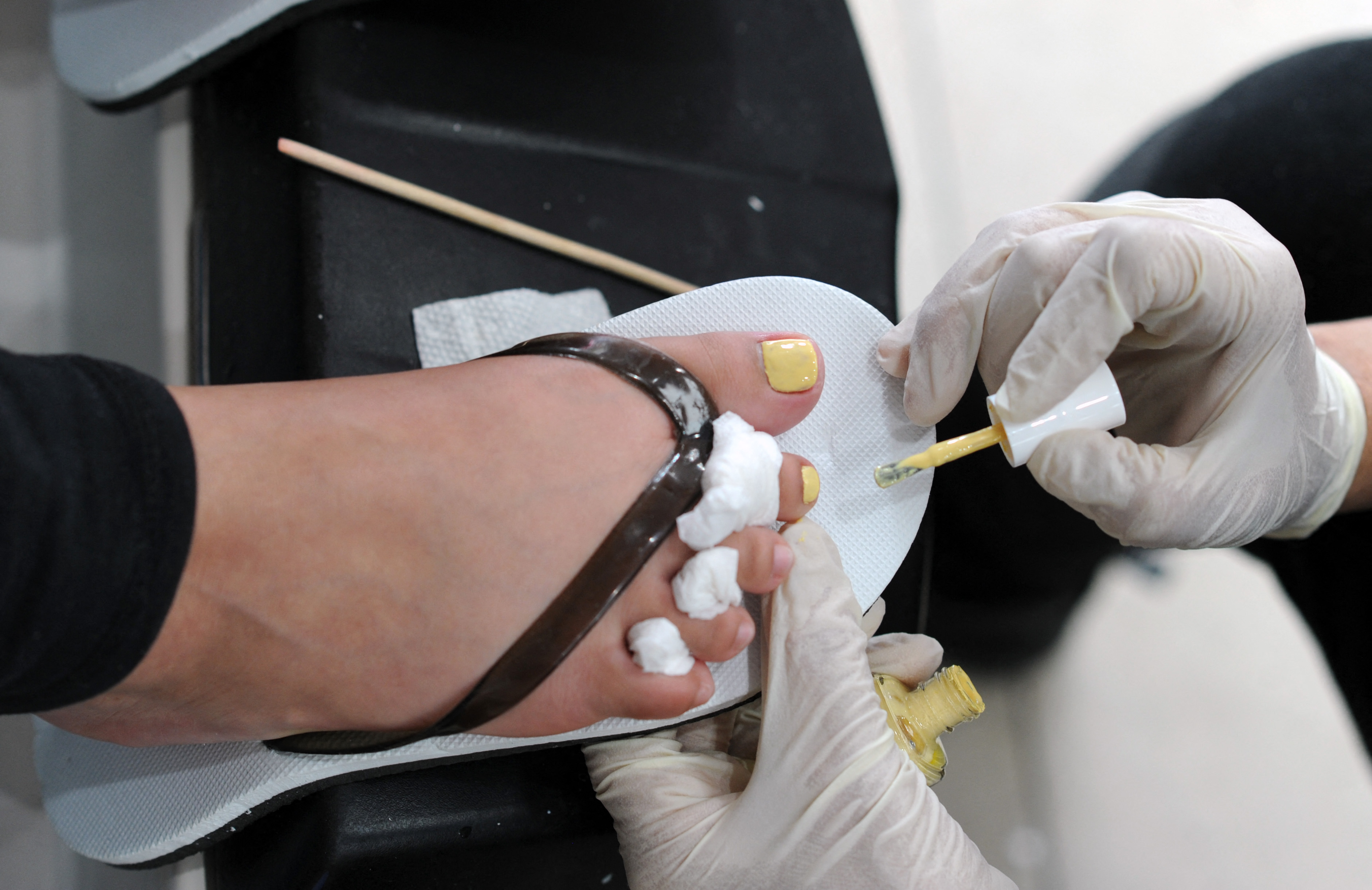 Kamala Devi Niraula gives a pedicure to a client at Mt. Everest Nail Salon in Ridgewood on May 11, 2022 in Queens, New York | Source: Getty Images
Shades like earth tones, icy blue, and neon yellow seemed trendy. If trying out an at-home pedicure look, choose suitable cuticle care and the right color.
When opting to paint nails at home instead of at the salon, treatment is recommended to hydrate the skin around the nails to get the perfect look.
10 Bold Pedicure Color Options to Try Out for the Summer of 2023
1. Popping Yellow & Orange
As of this writing, model Hailey Bieber has seemingly already set the trend list for neon yellow nails for the summer this year.
Expert Julie Sarinana said bright shades of orange and yellow are a perfect choice because they complement one's outfit choices for the summer season.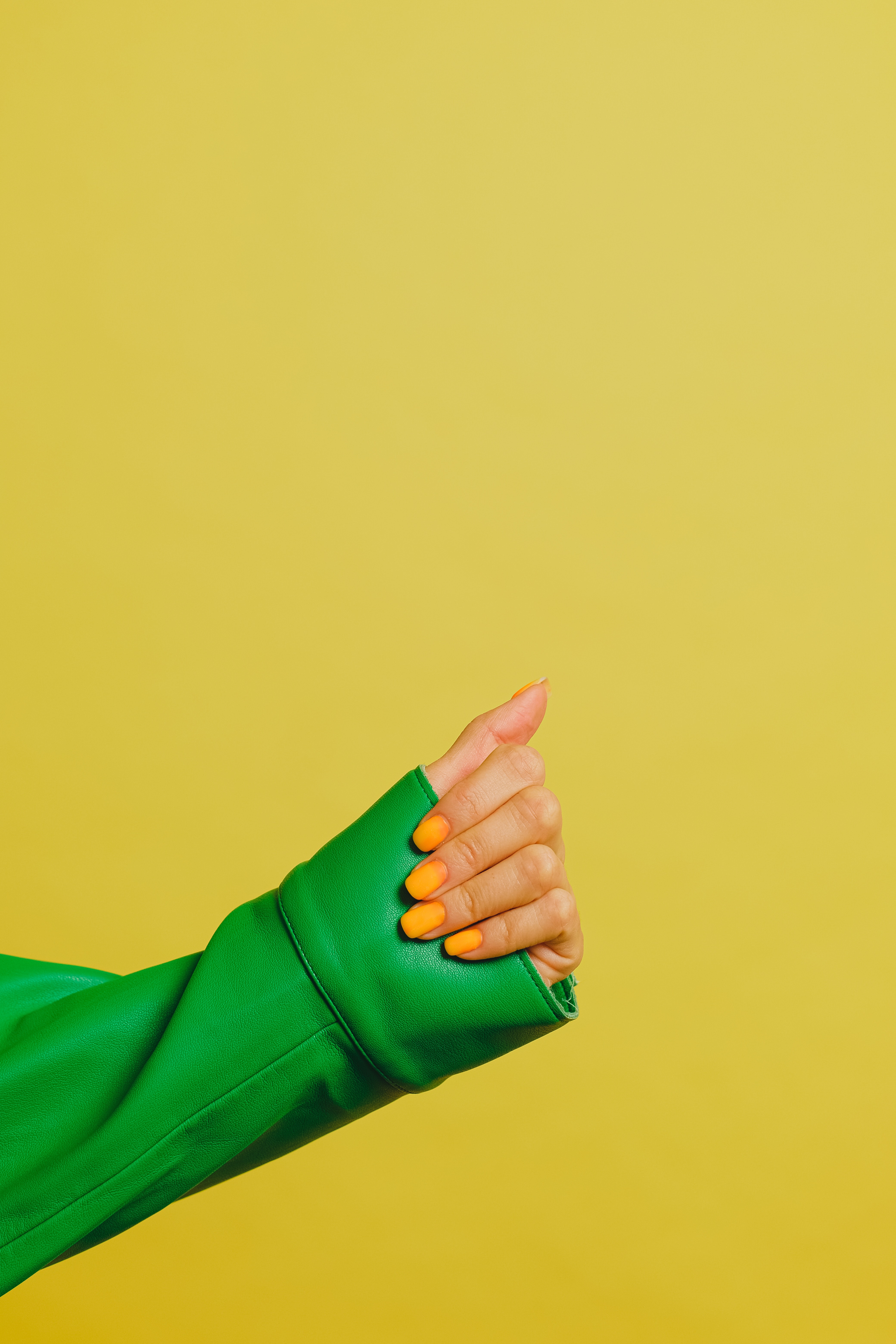 A photo of a woman with orange color manicure | Source: Pexels
2. Earth-Inspired Tones
Another expert, Nadine Abramcyk, stated the blue shade, inspired by the clear skies and ocean water, is the optimal choice for the summer season:
"Summer offers the perfect canvas for this cooling color."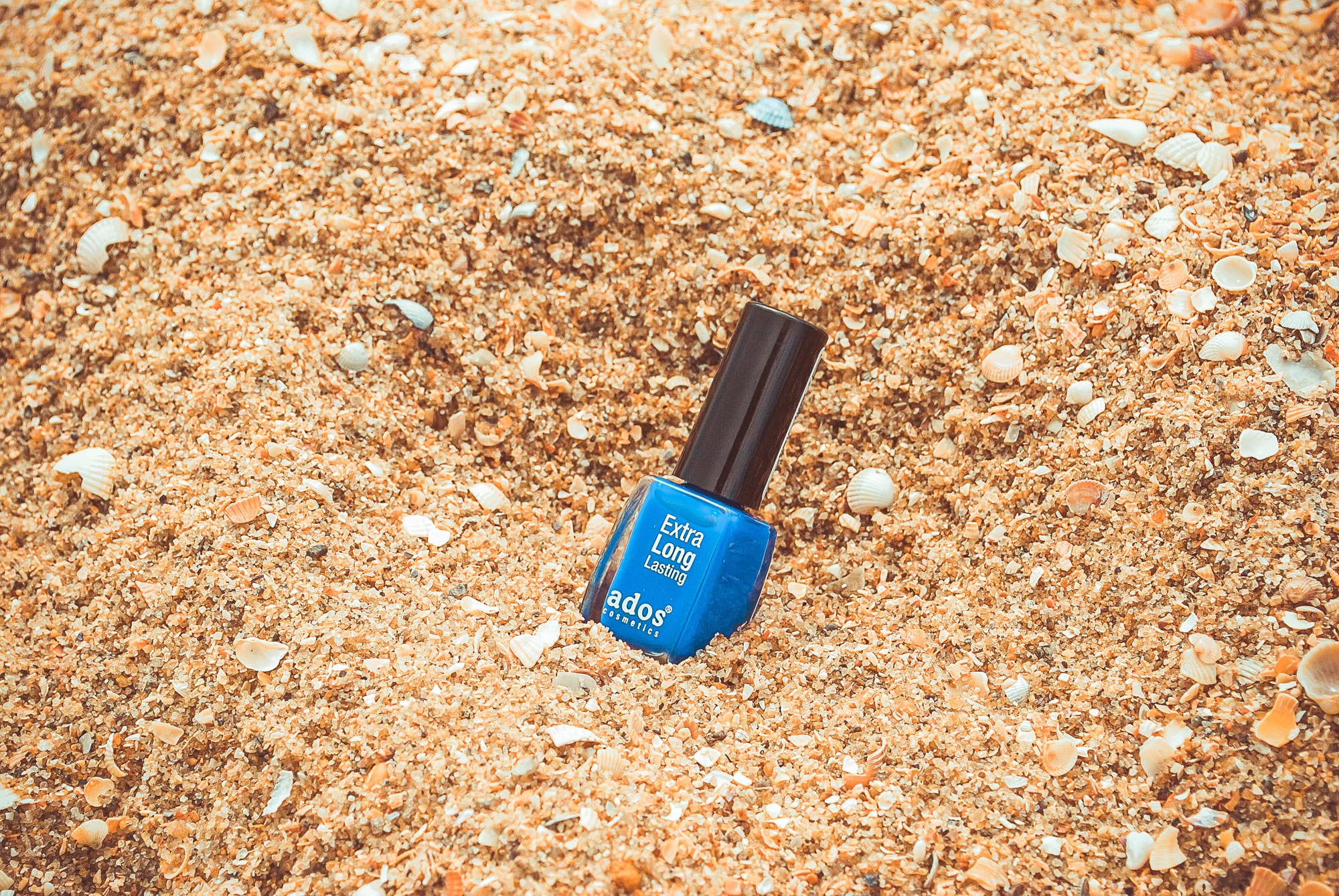 An image of a blue colored nail polish | Source: Pexels
3. Classic Red Shade
Red is a popular color that is often a go-to, and Abramcyk shared its effect when applied, saying, "Keep people on their toes with fiery reds."
She suggested the Tenoverten LA nail polish, which has orange undertones, and stated that the Carmine polish is also another safe choice.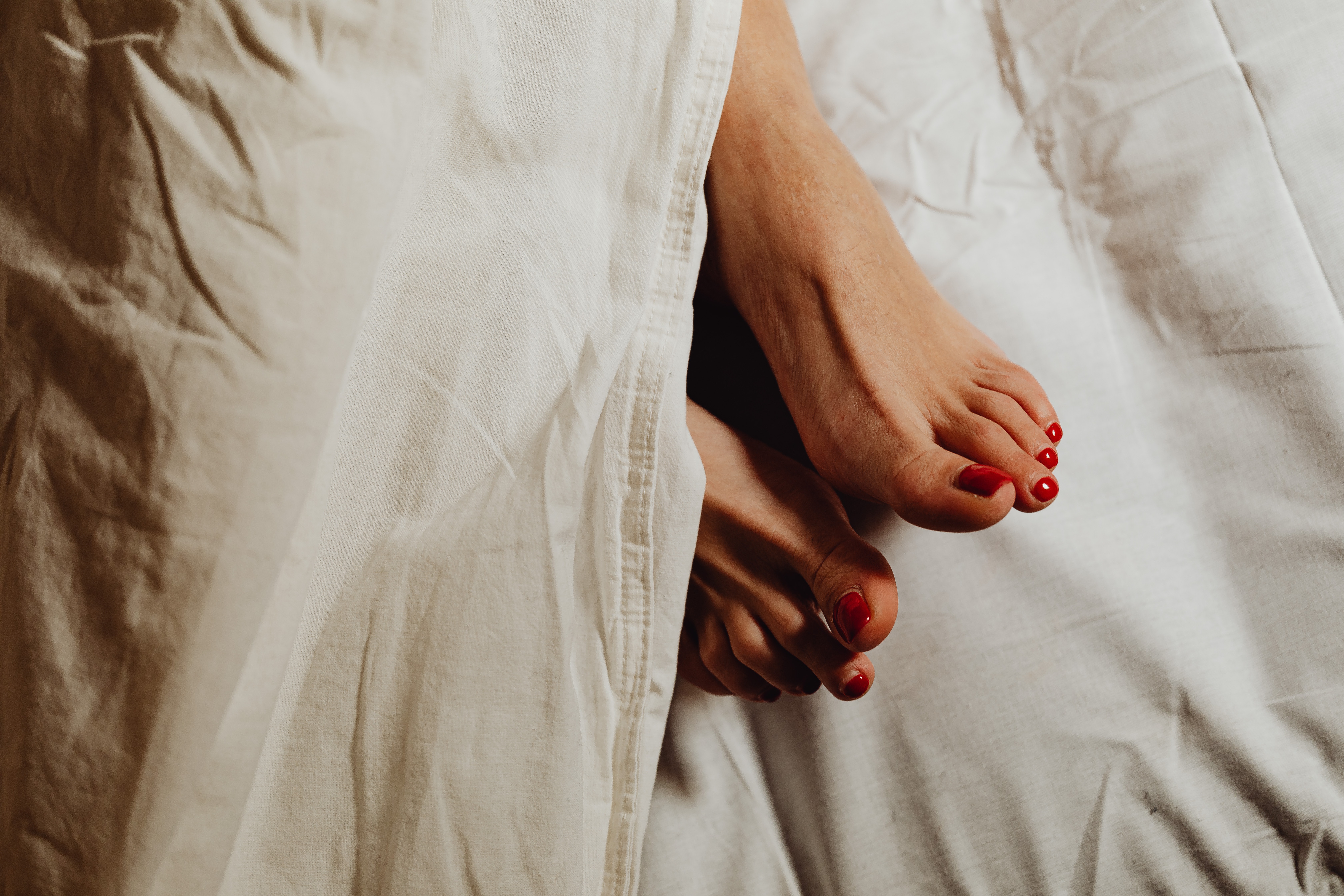 A picture of a woman's feet under sheet covers | Source: Pexels
4. Darker Tones
Although summer colors are mostly known to be bright and light-colored, Ambramcyk has suggested otherwise in terms of the expectant polish trends for this year. She divulged darker manis and pedicures are expected to be popular this summer:
"Be enigmatic this summer with an unexpected dark nail."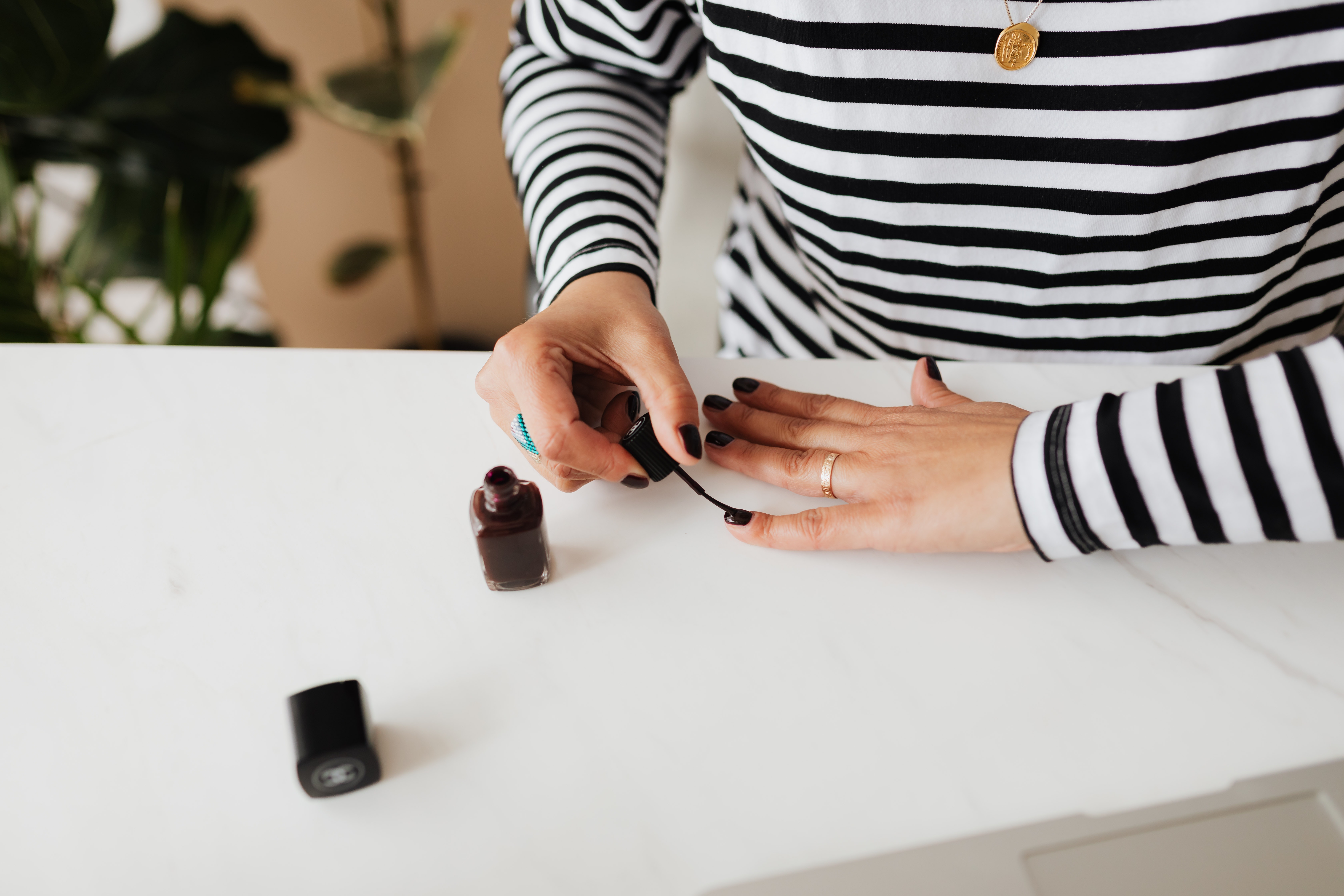 A photo of a woman applying nail polish | Source: Pexels
5. Chrome Hues
Chrome colors are said to be trendy at the moment. Expert Jin Soon Choi suggested which nail polish brand to try to get the desired look for a pedi.
She recommended JINsoon's Akoya nail polish and said the product "makes a statement" on one's toenails.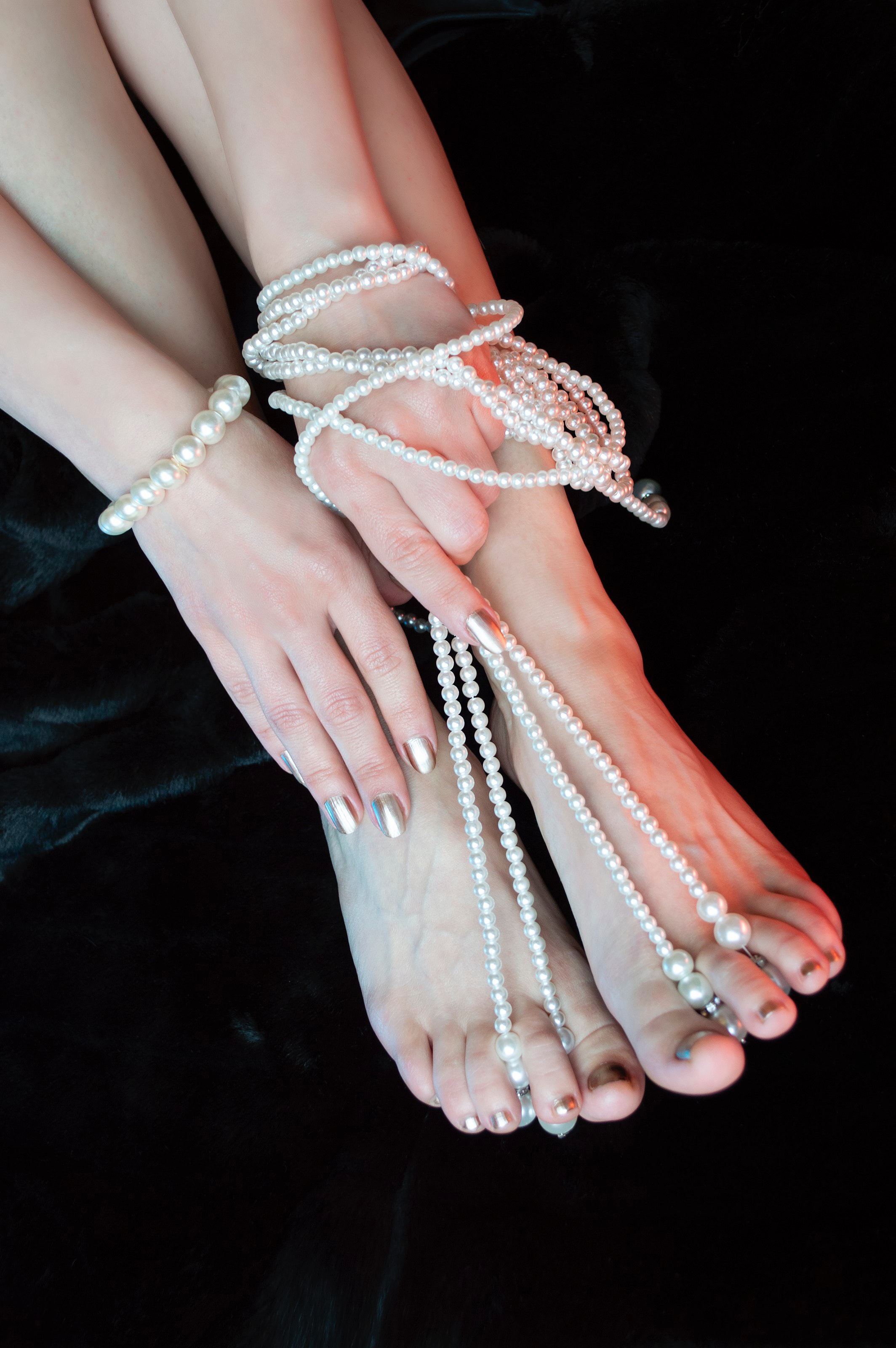 An image of a woman touching her feet with pearls wrapped around her hand | Source: Pexels
6. Subtle Pastels
Lavender is considered a neutral shade, and all three experts mentioned above agree. Abramcyk revealed Lavender pedicures are topping the trends list currently. While Sarinana said, pastel colors are her go-to options for the summer season. Meanwhile, Choi noted:
"Lilac is a subtle yet pretty toe nail color and is a good substitute for neutrals for someone that doesn't like pops of color."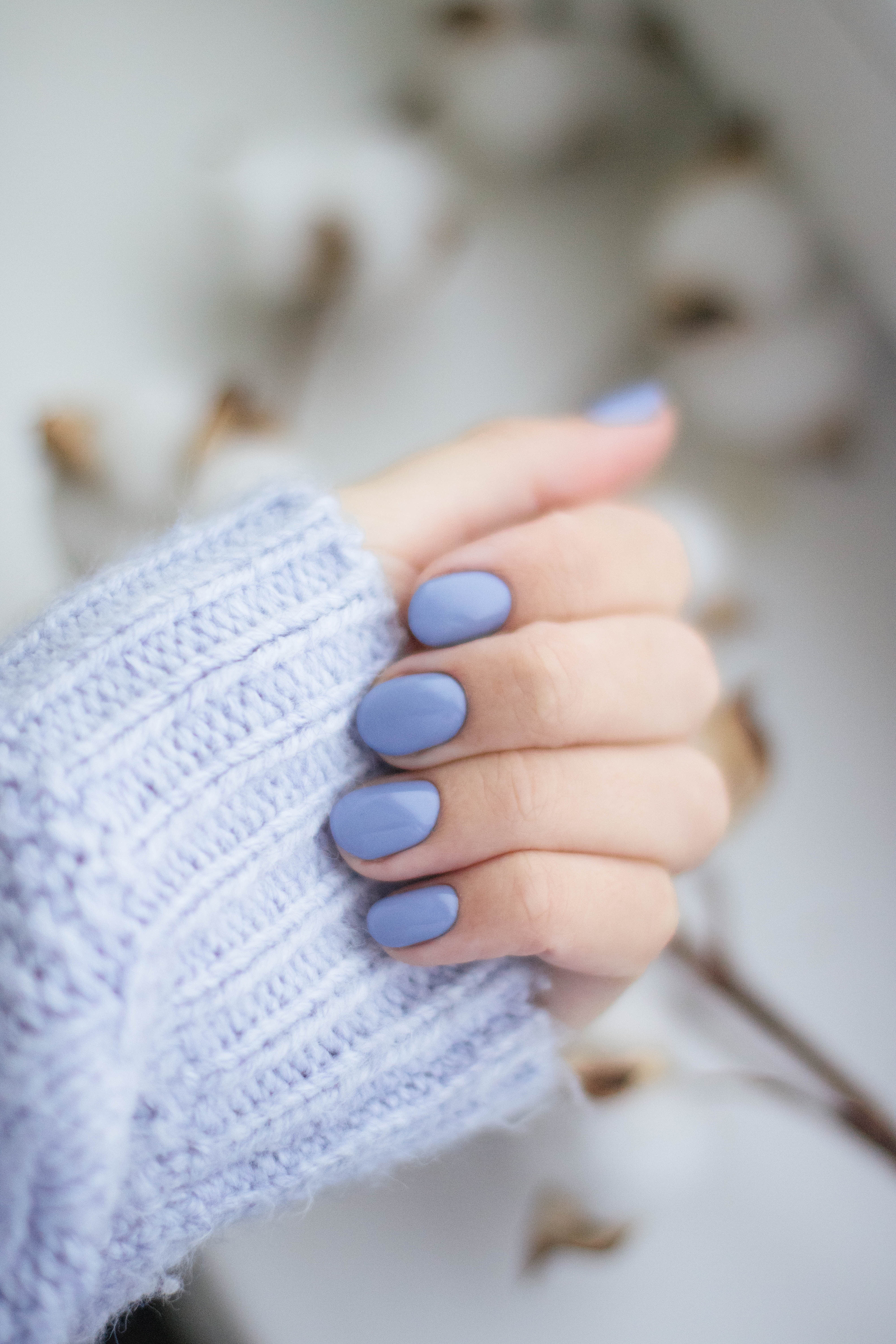 A woman shows off her manicure nail art | Source: Pexels
7. Ice-Cream Flavored Vanilla
Nail polishes that give a vanilla tone pedicure include two products, such as the LeChat Nails Vanilla Cream and OPI Nail Lacquer.
LeChat Nails in Vanilla Cream is a yellow-based French vanilla, whereas the OPI in My Vampire Is Buff is a lighter hue and more neutral vanilla.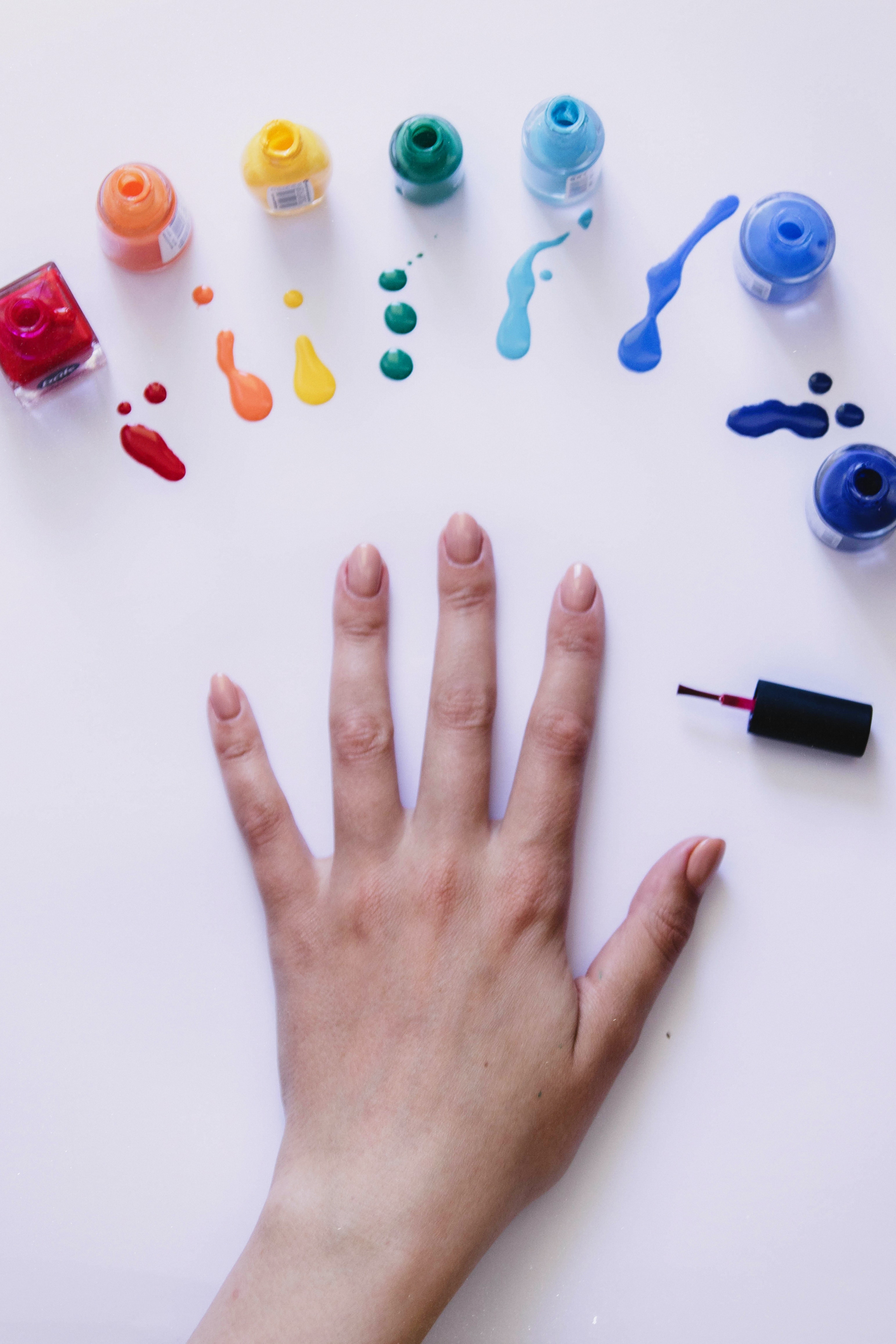 A photo of a woman's hand placed on the table next to nail polishes | Source: Pexels
8. Hot Pink
A bright pink color is said to blend well with the hot weather conditions, and Los Angeles-based nail artist Hang Nguyen revealed what complements the tone best:
"All shapes, nail lengths, and skin tones look great with neon colors."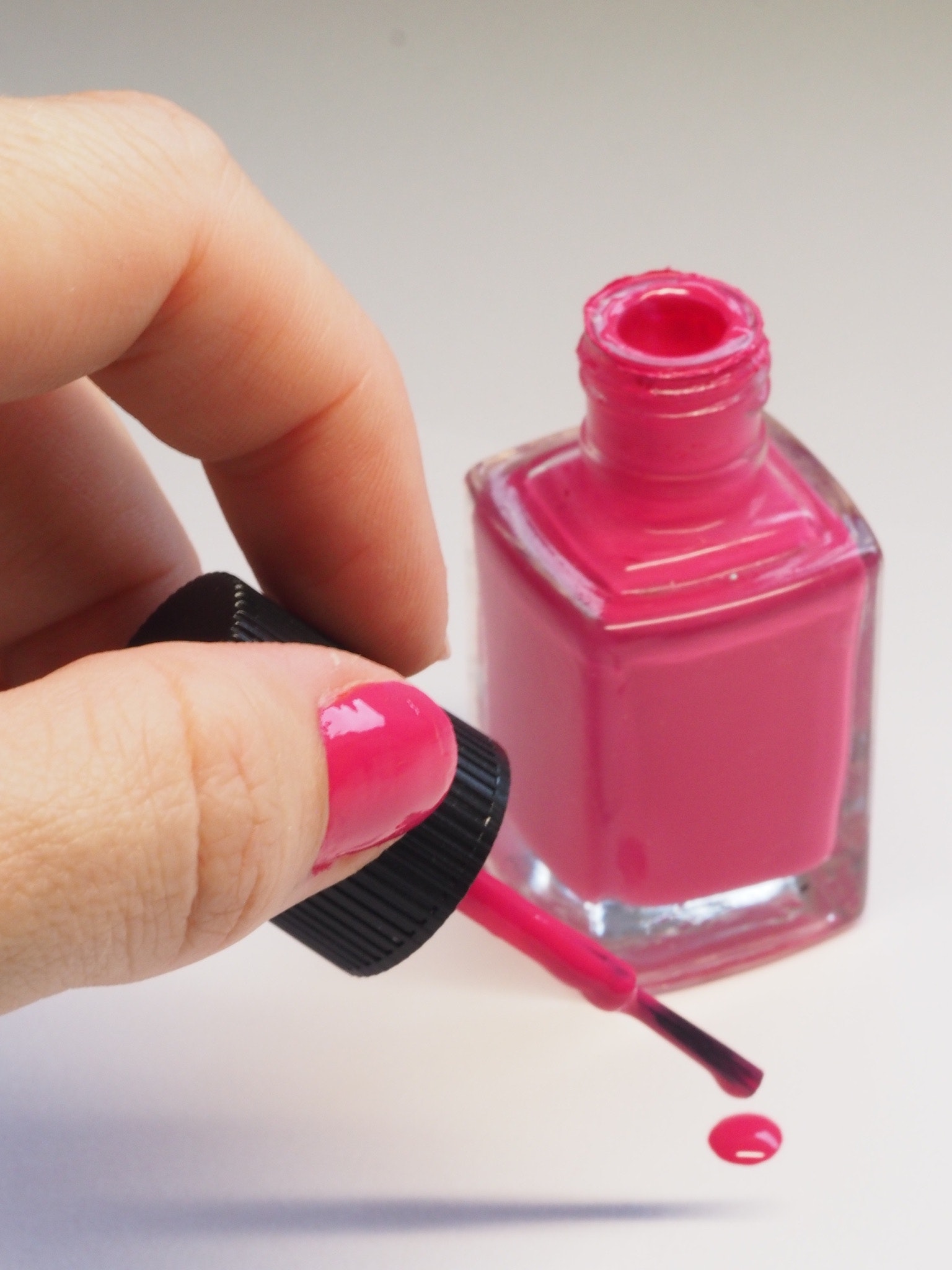 A picture of a woman holding a nail polish brush | Source: Pexels
9. All Glitter
Shimmery pedicure is said to be used to match the '90s glam look with body glitter and frosted lavender eye shadow.
The recommended polish products are the holographic purple of LNP in Pool Party and the Baby Spice blue of ORLY Written in the Stars.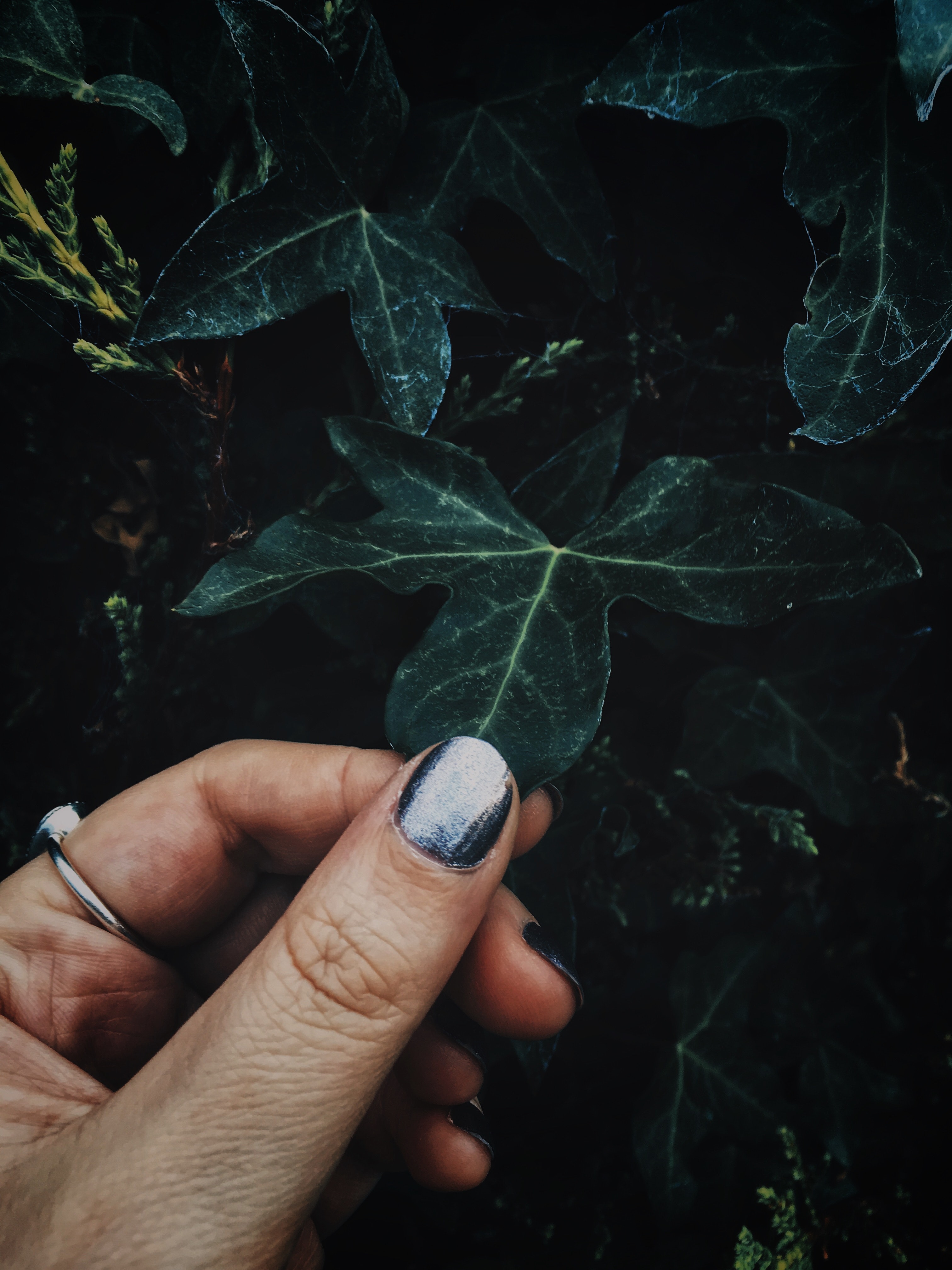 A photo of a woman touching a leaf | Source: Pexels
10. Forest Green
For warm weather conditions, a lime pedicure is the color choice. If attempting a green look for toenails, there are two products to consider.
A Gucci Glossy Nail Polish is an excellent option. If choosing the lighter route, then the Sally Hansen Miracle Gel is recommended.