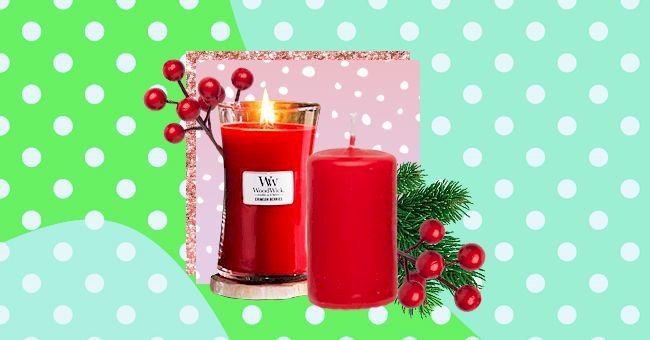 Support Small Business: 5 Winter Candles To Add A Cozy Touch To Your Home
Winter sparks the desire for a crackling fire and hot cocoa. Unfortunately, fireplaces are a luxury that isn't always practical so instead grab a stunning candle to add the perfect seasonal touch to your home.
The freezing weather calls for staying home and creating the perfect cozy spot to cuddle up. As a self proclaimed candle connoisseur, I have come to realize that the best scented candles are often hand poured and carefully crafted to evoke emotions.
Always on the lookout to support small businesses (especially black-owned small businesses), I have discovered a few decently priced and creative options along the way. Here are some of my personal favorites for winter.
Daisy Mae Candles - Winter Forest
Daisy Mae Candles are made from 100% Soy wax. The company promises a consistent burn and quality throughout the lifespan of their candles.
My personal favorite is their new Winter Forest candle. The blend of cedarwood, pine, balsam, and eucalyptus brings the essence of a fresh Christmas tree into your home. Best of all, the brand offers a money-back guarantee.
Woodwick Candles - Crimson Berries
Woodwick® Candles are another favorite of mine. The unique wick burns with the same soft crackle and scents of a fire and is specifically designed to create a consistent crackle.
The candles release the fragrance of the candle faster. For this season, I recommend the Crimson Berries candle as it offers the perfect blend of spice and mistletoe essence.
Sosa Scents Candle Company - Cinnamon Pinecone Candles
For those after something more artsy and unique, Sosa Scents has the perfect options for you. This proud black-owned business offers 100% Soy Wax Candles and Wax Melts.
Their holiday gift sets offers 3 4oz candles with either a crackling wooden wick or a regular cotton wick. My favorite set for winter is the one with Peppermint Mocha, Fresh Cut Christmas Tree, and Fresh Baked Snickerdoodles.
Burn.In Candles - The 'Holiday Party' Candle
Burn In Candles offers a a fresh and woodsy scent blended with hints of mint and gin called the "Holiday Party." The candle is made up of essential oils that aim to create a calm and upbeat environment.
In my opinion, after this stressful year, this is the perfect candle to help you unwind. It boasts top notes of mint, and juniper as well as notes of gin, cedar, and cypress.
Nori Rose - Cozy Soy Candle
Nori Rose aims to create candles that help create a welcoming vibe in your home. Boasting a range of warm, homey fragrances, you can't go wrong with candles from this Atlanta-based store.
Their Cozy candle will have you craving vanilla ice cream in the middle of winter. Their hand poured candles can also include extras like rose petals or rose gold flakes.