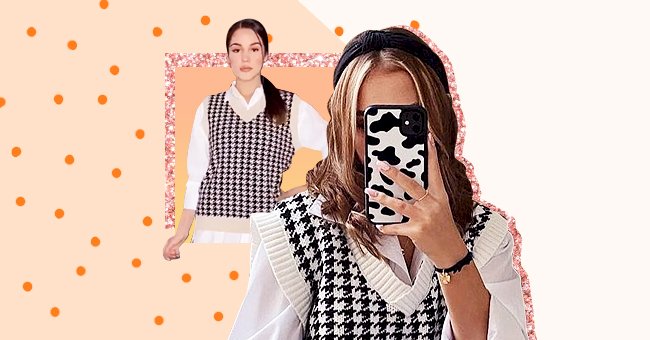 Sweater Vests Are The New Style Staple
"Dad fashion" is steadily keeping its spot as one of the more popular fashion trends of the year. These style staples borrow from several menswear trends that are synonymous with unstylish older men.
Last year Bermuda shorts, chunky sneakers, and Hawaiian shirts trend, and the dad styles continue to thrive. Sweater vests are the latest "lame" dad trend item to steal the hearts of fashionistas everywhere.
High fashion houses have even caught on and featured the style in their latest collections. This style can look borderline frumpy if not styled properly, so take a look at the most stylish vests to ease into your wardrobe.
Oversized Cable Knit Vest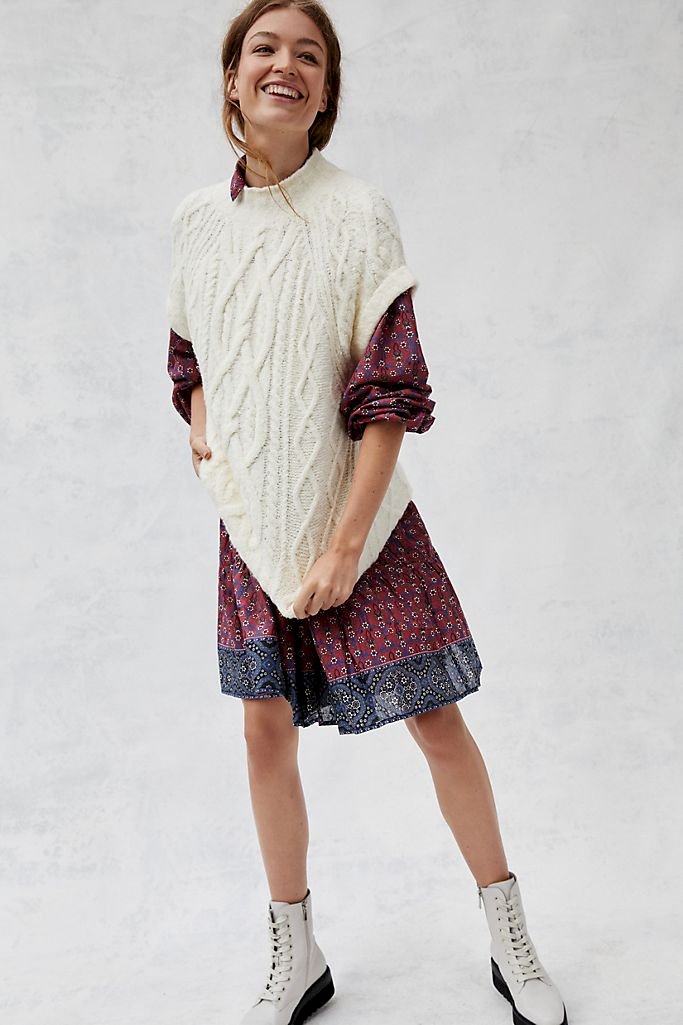 Anthropologie.com
This chunky sweater vest variant offers the perfect solution for incorporating your summer dresses into fall. Instead of buying an entirely new closet, you can just amp up the layers on your favorite summer outfits.
An oversized sweater vest will also look fantastic with a pair of leggings, skirts, or tights, depending on the length. The tunic styled item pictured above is from Anthropologie and is a great fall closet addition.
Side Slit Sweater
There's no look a little slit cannot elevate, especially when it comes to a sweater vest. This stylish option lets you show off the top you are wearing underneath even more, so it's excellent for prints and fun shirts.
Cropped Sweater Vest
Cropped sweater vests confirm the resurgence of the 90s preppy fashion trends. Think Cher's iconic style in Clueless when you are looking to style a cropped sweater vest with any of your outfits.
Several fashionistas also style this cropped vest trend with edgier textiles such as leather. If you're in Los Angeles but want to enjoy winter fashion, you can wear this trend without any other layers underneath.
Classic Flair Isle Or Houndstooth Pattern
Nothing beats a classic flair isle or Houndstooth knit pattern on a brand new sweater. These patterns may have been overlooked for a while, but we appreciate the ski slopes vibes that this style brings during winter.
Turtleneck Sweater
Chilly days will never be the same with this gorgeous silhouette. Those who love to complain that they have to compromise being chic for staying warm should try adding this item to their closets this winter.
Pair this sleeveless sweater with a long-sleeved top that you like and head out in your new stylish ensemble. You will still look and feel cozy in your layers while you stay chic and fashionable.