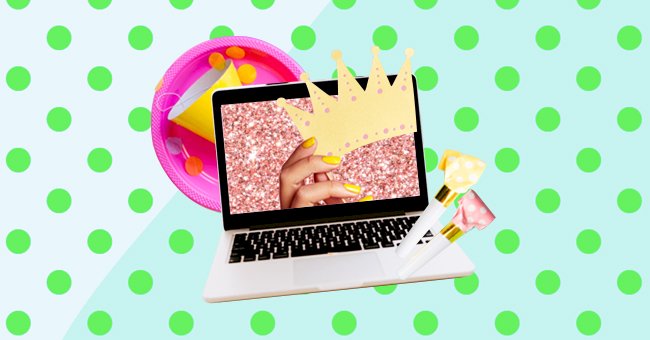 Target Starts Selling Buzzfeed Games
All Buzzfeed lovers gather around because the digital media company has a surprise for us. Buzzfeed is well known for its quizzes and exciting posts, which have recently been adapted into two games.
If you're a millennial, then you know what a game-changer Buzzfeed was for digital media. The company produced everything from pop culture news, their shows, food inspiration when no one else was.
Our favorite Buzzfeed moments may have all been online, but now the company will soon share them in real life. Buzzfeed recently announced they'll be offering two new party games sold at Target. Explore more below:
The Game Creation Process
Although Buzzfeed is a digital media company with tremendous success, it's still more playful than most of its competitors. The Buzzfeed quizzes are on their own level of entertainment, so this step seems natural.
Existing digital Buzzfeed offerings inspire the two new Buzzfeed games. This means that the company was hands-on with the physical game creation. Buzzfeed also had the help of a gaming partner.
The collaboration between Buzzfeed and Buffalo games has been available for purchase since August 2020. You can find each game on Target's online store or at a Target near you for under $20.
Buzzfeed 2000s Trivia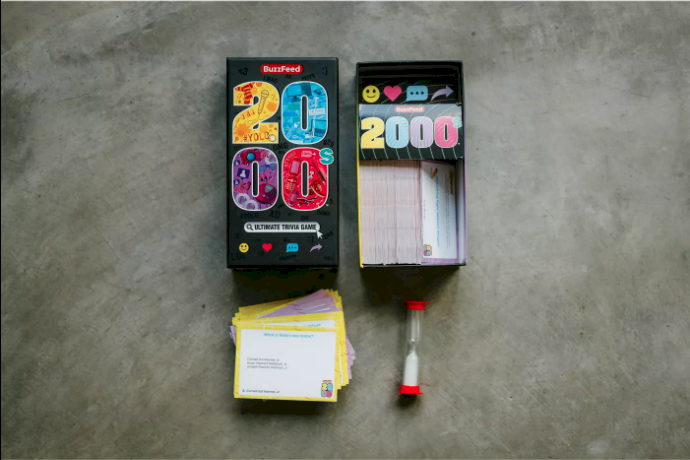 target.com
The 2000s were a wild and interesting time for many reasons, and Buzzfeed saw fit to make them a game. 2000s Trivia is what you expect from the game's title exactly, making it a simple game to play with anyone.
Since this is a 2000s trivia, it also would be a lovely nostalgic activity amongst adult friends. Relive some of the weirdest experiences from the 2000s with Buzzfeed's clever clues at your dinner parties with this game.
Listicles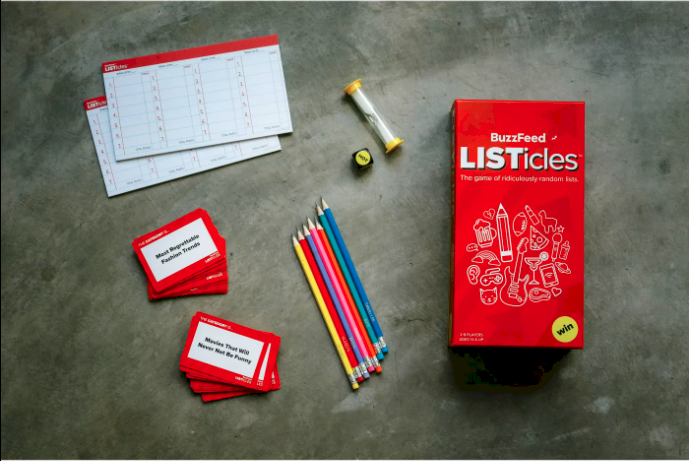 target.com
Listicles is one of the new Buzzfeed games available to purchase at Target. Buzzfeed's legendary lists inspire the game. This game requires players to compete to come up with the best lists.
The game set includes a pack of cards with categories that players have to come up with lists for. All categories are bizarre, cheeky, or hilarious, with topics like 'Things Your Rich Friend Had Growing Up'.
Listicles is played with a timer to raise the stakes of building your list. Players also have to try to create ridiculous lists in order to win, making it the perfect game to play with family for a good laugh.