Tattoo removal. | Source: Shutterstock.com
Tattoo Removal Creams Are Too Good to Be True: How Do They Work and Can They Help?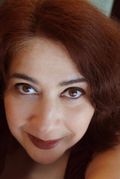 If you are living with tattoo regret, you may consider trying one of the new tattoo removal creams that promise to make them disappear miraculously. Before you do, find out about the possible counterindications.
That cool ink seemed like such a good idea, but now that you look at it, you find yourself cringing. It was a bad decision, but you're stuck with it because tattoos are for life -- or maybe not.
They say that over 70% of people who get a tattoo end up regretting it, and that's a lot of people looking for a solution. Tattoo removal creams promise to wipe away that regret quickly and painlessly, but before you buy into the hype, ensure you get the facts on tattoo removal.
Girl covered in tattoos. | Source: Getty Images
Tattoos have become fashionable, and everyone, including granny, is getting one. Watercolor tattoos, glow-in-the-dark, or plain old-fashioned ink: the choice is endless, but unfortunately, not all tattoo choices are good ones, and removing that ink is a lot harder and sometimes more painful than getting it in the first place.
To be truly effective, tattoo removal creams must use potentially harmful chemicals to strip away the protective epidermis.
For those who inked without thinking, many tattoo removal creams on the market promise to quickly fade that ink and give you a clean slate. However, opinions on tattoo removal creams, their efficacy, and their safety are divided.
How Are Tattoo Removal Creams Said to Work?
The tattooing process deposits pigment in the dermis under the first layer of skin called the epidermis. To dissolve the ink, a tattoo removal cream has to reach the epidermis and then bleach the ink injected into the dermis.
Some products provide a mechanical abrasion process to weaken the epidermis and allow the bleaching agent to penetrate. Dermatologist Dr. Sejal Shah opined:
"Tattoo ink is generally deposited into the dermis, or deeper layer of the skin, so they are unlikely effective at completely removing the tattoo ink."
To be truly effective, tattoo removal creams must use potentially harmful chemicals to strip away the protective epidermis, which could result in dangerous chemical burns, scarring, and allergic reactions.
What Makes Tattoos So Hard to Remove?
When creating your tattoo, the tattoo artist introduces large globs of pigment into your dermis, bypassing the protective epidermis with a needle, dermatologist Dr. Bruce Robinson explained.
The epidermis keeps the ink from being removed by natural abrasion. The only way to remove that ink used to be scrapping it away with needles (a reverse tattoo) or through chemical peels that often leave extensive scarring.
What Other Options Are There for Fading Tattoos?
Besides chemical peels, surgical removal, and tattoo removal creams, there are now techniques that use lasers to remove unwanted tattoos. The most effective and safe, according to dermatologists, seems to be the use of lasers.
The laser breaks down the pigments, which are removed by the body's processes. The tattoo fades as the treatments progress, and here is the catch: it can take up to two years to remove a tattoo with lasers since there must be at least four weeks between each session on a particular area.
Laser tattoo removal is also moderately painful and quite expensive, given the number of sessions needed to remove a tattoo at up to $1000 a pop. So, think twice before you tattoo your new man's name on your body. It will be cheaper and safer in the long run.
The information in this article is not intended or implied to be a substitute for professional medical advice, diagnosis or treatment. All content, including text, and images contained on WomanlyLive.com, or available through WomanlyLive.com is for general information purposes only. WomanlyLive.com does not take responsibility for any action taken as a result of reading this article. Before undertaking any course of treatment please consult with your healthcare provider.