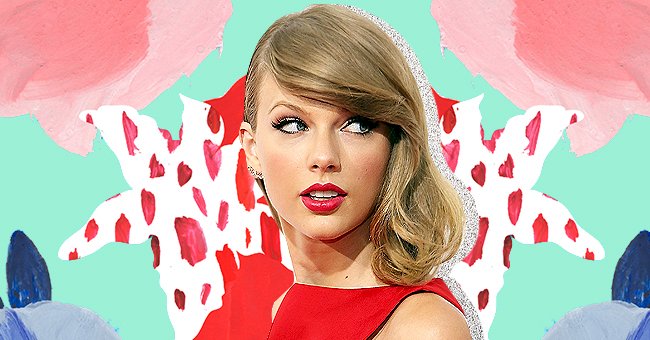 Taylor Swift Releases Documentary About Folklore Album
Taylor Swift was cooking up something exciting while we were making banana loaves this lockdown. The mega pop star just announced a project that came as a surprise to fans.
We all had our ways of keeping busy during the lockdown period this year. Some of us turned to the garden, others turned to exercise and reading, but Taylor went into full production mode.
Swift released her album Folklore this July, meaning she worked on some of it while quarantined. Thankfully, the pop princess documented her isolation creation journey and released a documentary all about it.
Folklore Saves The Summer
The coronavirus pandemic took a severe turn for the worst in March this year, resulting in a nationwide lockdown. People had to self isolate themselves and social distance over a few months for the first time in history.
Although the uncertainty of the first lockdown was intimidating, it gave much plenty of time to create. Just a few months into lockdown, Taylor dropped her eighth album Folklore within a 24 hour notice period.
"This could've been a time where I absolutely lost my mind. And instead, I think this album was like a real flotation device for both of us."

Says Taylor Swift
Taylor recorded Folklore while isolated in Aaron Dessner's cabin and studio in Hudson Valley, New York. The Love Story singer let her imagination soar and virtually collaborated with musicians such as Bon Iver.
Taylor also opened up about her isolation creation process for this album. She presented the 17 track item as a project that helped her keep sane during uncertain times and hoped it would assist fans as well.
The Long Pond Studio Sessions
A few months after her Folklore drop, Taylor announced a surprise documentary film to fans on Twitter. The film trailer shows Folklore collaborators coming together after recording the album entirely apart.
Taylor's directorial debut also includes intimate performance sequences from the Long Pond Studio cabin. Fans will also get some insight into Folklore's ideas, processes, and secrets behind the songs.
The feature film was recorded this September with multiple static cameras and no crew. The documentary's stripped-back nature fits the album's themes and tone recorded in the little cabin setting.
Folklore: The Long Pond Studio Sessions comes just a few months after Taylor's successful Netflix film. The singer shared intimate details about her life and career in the Netflix film, bringing her closer to fans.
Where To Watch The New Film
Swift's new documentary film is available to stream on the Disney Plus platform. Fans with Disney Plus month to month, annual, or the Hulu/ESPN bundle subscriptions can now watch the film.
This film is also Taylor's second original content collaboration with Disney Plus. The Shake It Off singer also released her City Of Lover concert on the streaming service earlier this year.