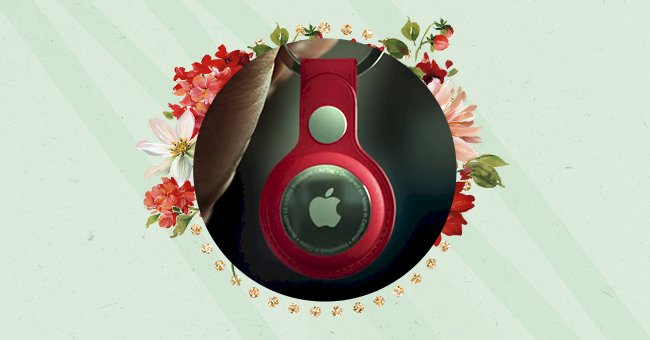 Tech Updates: Apple Launches Air Tags To Help Consumers Track Belongings
We have all lost a pair of keys, remote control, or a glasses case at one point or another. These items and many others can be inconvenient to lose since they're difficult to track down once lost.
Many people have had a moment of frustration after losing an item that they can't track down easily. I can't count the number of times someone has revealed their wishes to be able to track a lost set of keys.
Apple proves that they've been listening to all our needs and desires with their latest product launch. Read more to explore the launch of the Apple AirTag and how it will help you track your belongings more accessibly.
The AirTag Introduction
Apple users are familiar with the tech brand's Find My apps that allow people to track Apple devices. When Find My iPhone launched, the app only allowed Apple users to track lost iPhones, iPads, Macbooks, and watches.
Find My Friends also only allows Apple users to track their Apple user friend's whereabouts. Recently, the brand expanded it's Find My apps to allow the tracking of devices made by third-party brands as well.
Apple's growing interest in this locating technology dates back to 2014 with the iBeacon. In 2019 the iPhone 11 newly incorporated an ultra-wideband technology that sparked the possibilities of an efficient tacking device.
Now, Apple has expanded its reach with a tag that can pinpoint items from up to 5cm of where they are. The AirTag enters a market with existing competitors such as the Samsung SmartTag and the Tile.
What Is An AirTag?
An AirTag is a small device that one can clip onto an item or put in a wallet or bag, so it is traceable. You can pair an AirTag with Apple devices such as your iPhone or Apple Watch and track it through the Find My app.
Apple AirTags are small stainless steel disc devices with an Apple logo on one side. The item runs on a CR2032 battery that should last for up to a year and is easily replaceable through the easily removable cover.
The Apple AirTag works similarly to pairing AirPods to your devices. An AirTag will show up on the new devices tab on the Find My app, where you can pair the tag and name it for the particular device you're tagging.
AirTags have Siri support, so Siri can help locate the lost item as well. One of the most exciting features is the built-in speaker that allows your AirTag to play a sound while you're locating it within a Bluetooth range.
How To Buy An AirTag And Its Accessories
The AirTag preorder opened up on 23 April after a press release introducing the device three days prior. Those who want to purchase the device in-store waited until 30 April for the official product launch.
AirTags are available to buy in packs of one or four at $29 and $99, respectively, and accessories are sold separately. The Apple accessories include tanned European leather key rings, Polyurethane, and leather loops.
These Apple-designed accessories fit perfectly around the disc and conveniently attach to belongings. Apple also encourages further personalizing AirTags by engraving one side of the disc courtesy of the brand.