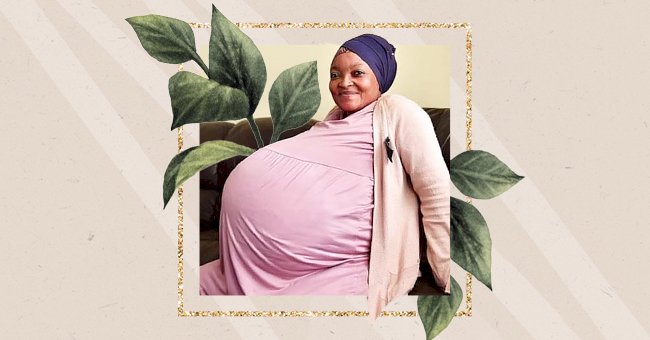 'Tembisa10' : A Complete Timeline Of The Mystery Surrounding South African Woman That Reportedly Gave Birth To Decuplets
Have you heard about the story of the 10 babies who may or may not have actually been born? There is controversy in this story. Let's explore.
If you think you have seen it all, wait until you read this news. Here's a quick recap: A South African woman was expecting to give birth to octuplets if you don't know the story. It turns out that she gave birth to ten, not eight.
The case was called the 'Tembisa 10,' the mother, Gosiame Sithole, broke the Guinness World Record that a mother of nonuplets previously held. The story called not only the attention of several papers but from the Gauteng provincial government. The thing is, there are no medical records at hospitals from the event.
After the story hit social media, Phumla Williams, director-general at the Government Communication Information System (GCIS), decided to investigate and shared a tweet saying that, indeed, they couldn't find any record or evidence.
The story has legs, and the fact that there's little to no evidence to prove the story's veracity, numerous reports have popped up, from news about the babies being in an undisclosed hospital to Sithole's decuplets being a result of a love affair.
The journalist who broke the story, Piet Rampedi, editor at Pretoria News, shared another report on Monday Mediclinic Medforum Hospital had moved her to the Steve Biko Academic Hospital (SBAH).
Does it sound confusing? Wait, it gets worst. The Mediclinic Medforum Hospital released a statement denying that Sithole was ever a patient at any of their hospitals.
However, Gosiame Sithole apparently told hospital staff she gave birth to the ten babies at Louis Pasteur Hospital. But just like Mediclinic, Louis Pasteur denied that Sithole was a patient in there.
On talk radio and social media, South Africans have been debating the existence of the babies. There are also debates about the donations made to the family.
After the rumor of Sithole has gone missing, according to reports, she's been taken to a hospital for evaluation. The Department of Social Development (DSD) allegedly said that they "have a constitutional obligation to hand her over to any hospital of their choice for psychiatric evaluation in terms of the Mental Health Act."
Meanwhile, Sithole, broke the silence last Tuesday and accused her husband's family of wanting to profit from the story.