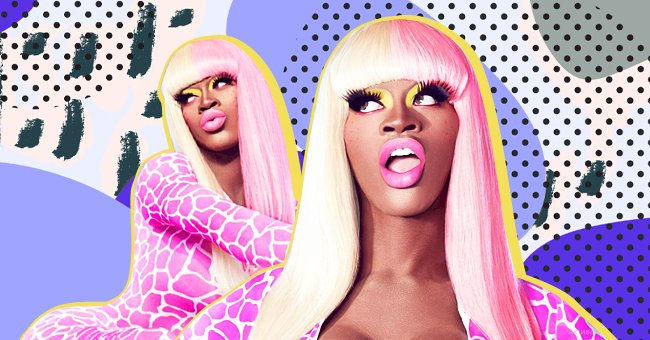 "That's not my problem, It's yours": Lil Nas X Slams Homophobic Comments About His Nicki Minaj Costume
Lil Nas X had to use his witty Twitter comebacks to defend himself over this past week. The Old Town Road megastar makes it clear that he will not accept any hate from anyone online.
Lil Nas X quickly became a household name over the past year courtesy of his famous country rap hit. The new artist soon became a star and felt comfortable enough to share his sexuality with the public.
Lil Nas X fans and other onlookers have been supportive of his music journey and LGBTQ status. Unfortunately, every successful story comes with some hate, and we watched that unfold this past week.
Nas Maraj Halloween Costume
Halloween celebrations may have been different this year, but people still showed out in their costumes. 21-year-old Panini rapper Lil Nas X was one of many stars who went all out for Halloween this year.
The record-breaking star wore an outstanding Nicki Minaj inspired outfit to pay homage to the Queen. Lil Nas X had every detail of the Superbass outfit perfected down to the blonde and pink wig with the bangs.
Fan Reactions To The Brilliant Outfit
Fans praised the multi-genre rapper's Halloween efforts as soon as he posted the images on Twitter. Many of them pointed out his perfect use and sourcing of props and the immaculate beauty job.
Every curve in the slinky bodysuit sat in the right place and had fans wondering how he got it so precise. Twitter comments flooded with positive feedback until a couple of music industry haters ruined the fun.
Hostile Reception To Lil Nas X's Halloween Costume
Although there were hundreds of positive comments on the rapper's outfit, the negative ones stood out. Rapper Dave East shared Lil Nas's ensemble on his Instagram story and captioned it with a homophobic slur.
East was also joined by Hip Hop mogul 50 Cent, who ridiculed the young rapper's outfit on Twitter. Fortunately, the rising rapper saw no problem with interjecting on the homophobic hate.
Lil Nas X Sticking Up For Himself
The chart-topping rapper is hugely active on Twitter, so he took to the app to defend himself. Lil Nas X stayed true to himself and handled the homophobia graciously instead of adding fuel to the fire.