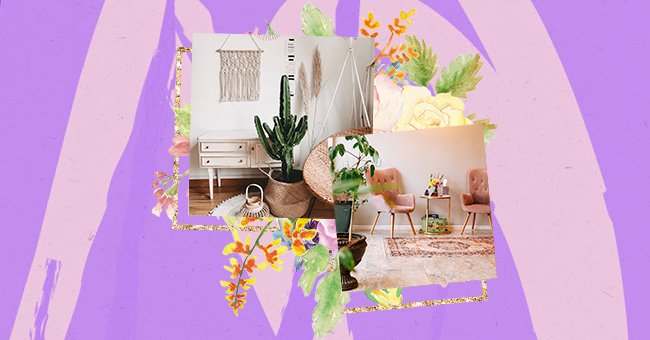 The 7 Best Instagram Accounts To Follow For Boho Decor Inspiration
Bohemian decor has a timeless charm, bringing a rich blend of different color palettes, textures, and designs. If you're looking for some boho-chic inspiration to spruce up your space this summer, now is a perfect time.
Home decor trends have seen a significant shift ever since the pandemic hit our lives. For many of us, refreshing our space is a way of expressing our personal tastes and preferences, putting our creativity to the best possible use.
Bohemian style includes everything from relaxed and natural, vintage-themed interiors to vibrant colors and wild patterns. Here are the best Instagram accounts to follow for some legit boho decor inspiration.
Camille Lai @houseof.lais
Camille Lai's IG account features an excellent blend of boho style, paired with a mid-century modern theme. She uses soft and neutral color palettes to curate stellar spaces exuberating vintage vibes to please your minimalist hearts.
Jessica Brigham @imjessicabrigham
Jessica Brigham is a lifestyle blogger and interior designer. Her space reflects her carefree and eclectic style, brimming with vibrant hues and a chic, upbeat vibe. She uses bold and funky textures to boost the overall ambiance of her home.
Elena @thishouse5000
Elena is a digital creator whose minimalist and natural-looking space is filled with warmth and numerous plants. She opts for neutral and earthy hues, paired with greenery and various simplistic structural elements to compliment the overall aura.
Megan Martinez @bohobeachbungalow
Megan Martinez is a fan of neutral colors and vintage vibes, and her home features a blend of both. She mixes natural and soft colors to add a welcoming touch to her space, using minimal furnishings for a warm, relaxed, and decluttered look.
Erika @home.and.spirit
If you're obsessed with modern boho and eco-friendly spaces, then Erika's Instagram account is worth checking out. She uses neutral hues to enhance the feel of her home, bringing in greenery, baskets, and other rustic elements to make things even more interesting.
Rachel @rachelkathleenhome
Rachel's UTAH home is filled with rich elements, from hanging planters and plant pots to wicker shelves and baskets. Her affinity for natural, neutral boho decor exuberates soothing, modern, and warm vibes, which are easy to implement.
Lise @lisa_loves_vintage
Lisa's take on bohemian decor is slightly off the neutral path because she embraces her love for vibrant colors. She mixes bold hues with vintage-themed pieces, including wall art and greenery, to showcase her personal style and eclectic taste.