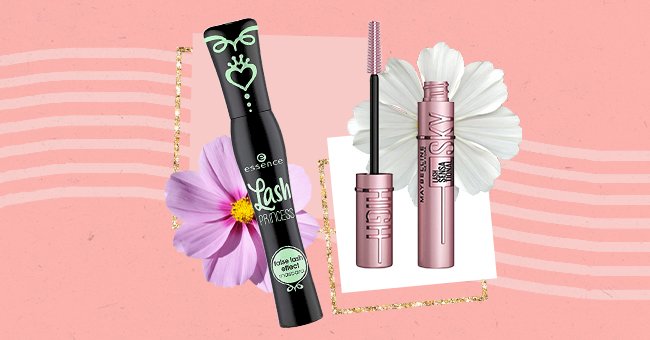 The 7 Best-Selling Mascaras To Buy On Amazon
Longer, fuller, and thicker lashes are everyone's dream. And while some dreams seem too far-fetched, you can realize this one by turning to volumizing, lengthening, and nourishing mascaras. Yes, they do exist!
Have you ever envied someone with extremely long and fluffy eyelashes? You know, the ones which curl oh-so-perfectly and touch the eyebrows, with every individual lash prominent and well-defined. Even guys these days have thick lashes, and here we are.
If you've tried everything, from lash growth serums to falsies and mascaras that over-promise but never deliver, we're here to navigate you in the right direction. Ahead, find the seven best-selling and affordable mascaras on Amazon. Your lash dreams are about to come true!
Essence Lash Princess False Lash Effect Mascara
Essence Lash Princess False Lash Effect Mascara will replace all the falsies in your life with its high definition and dramatic volumizing ability. In addition, its conic shape fiber brush allows for ease of application and lasts all day long without fading or flaking.
Maybelline New York Lash Sensational Sky High Mascara
This one is TikTok-endorsed and has over 36,000 raving customer reviews, so it's worth giving a shot. The Lash Sensational Sky High Mascara comes with a flex tower applicator brush and is infused with bamboo extracts to provide volume, length, and definition to your lashes.
CoverGirl Lash Blast Volume Mascara
CoverGirl Lash Blash Volume Mascara is a lash-maximizing formula, giving a ten times volume boost to every lash. This zero-clumping and no-flaking formula promises a blast of longer, fuller lashes and is available in four different colors.
Urban Decay Perversion Volumizing Mascara
Urban Decay Perversion Volumizing Mascara is formulated with marine collagen to protect the lashes and honey extracts which provide instant nourishment. This flake and clump-free mascara will give texture, length, and volume to your lashes, making them appear fuller and feathery.
Vivienne Sabó Cabaret Premiere Artistic Volume Mascara
This classic French Mascara will provide high definition and thickness to your sparse lashes without smudging or clumping. It is a long-wear, lash-lengthening formula, adding dramatic volume with just one coat, so you can finally say bonjour to your full, feathery lashes.
Honest Beauty Extreme Length Mascara + Lash Primer
What's better than a two-in-one formula with mascara on one end and a primer on the other? Jessica Alba's brainchild Honest Beauty is here with a revolutionary product to provide volume, definition, and length to your lashes.
Neutrogena Healthy Lengths Mascara
If you're a fan of Neutrogena's hydrating skincare products, then you'll love this Healthy Lengths Mascara. It contains olive oil, rice protein, and vitamin E to provide nourishment, length, and strength to your lashes so that they can stay put all day long.