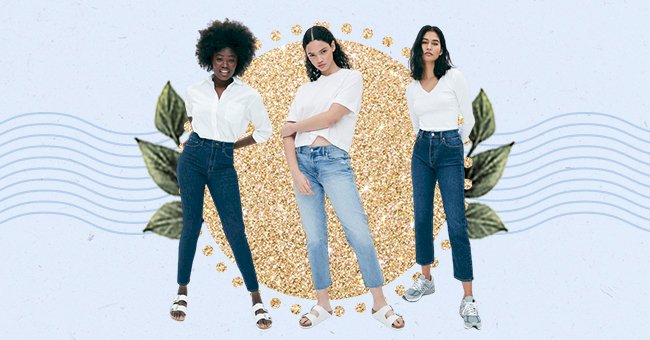 The 8 Best Denim Brands Of All Time
A good pair of denim will stay with you forever. Whether you're a fan of skinny, wide-legged, or baggy jeans or feel a high-waisted option will best define your style, there's a denim that's just right for you.
The history of denim goes back to 1873, and the first one ever was made by Jacob Davis and Levi Strauss. Since then, it has come a long way to become a part of our daily wear, gaining a bona fide status in the fashion world.
Consequently, imagining our lives without this wardrobe staple is next to impossible. If like me, you're in the process of updating your denim collection, it would help to take a look at these cult classic denim brands of all time.
Levi's
Herald the legendary denim without which your denim collection can never ever be complete - Levi's. The brand was created in 1853 to cater to America's working men. Over time, it has evolved into one of the most popular fashion staples loved by all.
Citizens Of Humanity
Another denim label to keep an eye out for is Citizens of Humanity. This sustainable fashion brand is known for crafting slim-fit and baggy options, including skinny, wide-legged, high-rise, and straight-leg styles.
Gap
If you're a true denim lover, chances are you've already heard of Gap. This cult-fave fashion label will offer everything to fill in all the voids in your wardrobe, with its chic straight and ankle jeans worth trying.
Everlane
A denim that matches your It-girl style and never rips our wears out is definitely a worthwhile investment. So, if you're looking for a sustainably made, eco-positive denim brand, Everlane's ultra-chic jeans are a must-try.
Agolde
Agolde's "directional denims inspired by the classics" are everything you're looking for in your favorite pair of jeans. If you're looking for vintage-themed denims that will last you for a good two to three years or more, Agolde is your cue.
PAIGE
PAIGE prides itself in manufacturing trendy, chic, and stylish denims for both men and women. The cool-girl vibe, coupled with authentic and classic styles, will captivate your heart in little to no time.
Ref Jeans
Reformation's Ref Jeans collection was launched in 2017, comprising budget-friendly and sustainable denims. It includes everything from skinny jeans to high-waisted styles, so you can find the one that best suits you.
MOTHER Denim
Mother denim is a lifestyle brand that has quickly become popular because of its ultra-soft, on-trend denim. The LA-born brand has an iconic collection, ranging from classic styles to modern, chic options perfect for any occasion.