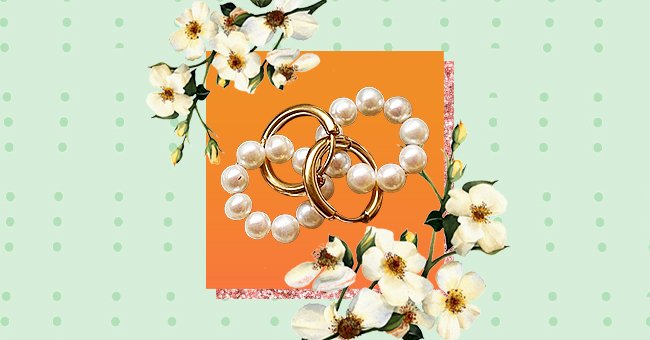 The A-Z Of Spring Jewelry Trends
While we're focusing on the waist-up jewelry trends of Spring 2021 because honestly, we're all just trying to stay zoom ready.
Though we're taking a look at the trends visible on your zoom screen, an honorable mention that's going to be in for 2021 but out of your screen are bangles. Single and plain, stacked or mix-matched, get ready for bangle galore.
The powers of a good accessory are unmatched. They can give your outfit a sense of individuality. They're that life-altering catch in the fine print but in a good way. Here are some of the most prominent jewelry trends from the waist up that we can expect this year's spring.
Chunky Chains
Chains were already one of the major trends in jewelry of 2020, and they're looping right back around for another season this year.
They're fairly easy to wear, but they'll also add a chic elegance to your simple white shirt and whatever else you're wearing below your screen in your Zoom meetings.
Beads
Beads give you the freedom to play around a little bit. You can easily layer them up to create a kaleidoscope of colors and dynamism to your look.
But no pressure, a simple minimalist look can look just as good. The details, big or small, are everything when it comes to putting together a look.
Single Earring
Before we saw asymmetry coming in the hot and new year, it appears that the asymmetry trend just got pushed to another level.
And while this trend has been knocking at the door, just waiting to be let in, come Spring 2021, expect to see more of the single earring trend.
Pretty Pearls
The grandma's go-to is getting yet another moment in the spotlight as far as jewelry trends for this year's spring and we're here for it.
Pearls, though coming back new, are keeping their air of sophistication and glamor just as they had done for the grandmas everywhere. Side note, I love how we're inspired by grandma-style right now.
Long Earrings
Long earrings are in. Earrings that go down to collar bone and even beyond that will be in spring next year. They are understandably intimidating, but they rather versatile.