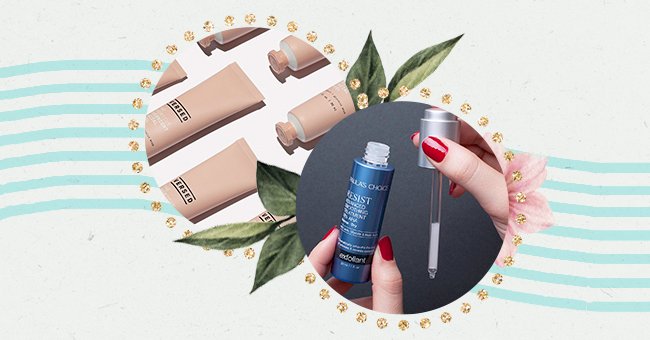 The Best At-Home Peels To try
While the ongoing pandemic found us spending more time in the house to keep safe, we had to part ways with our usual routine. Most of us became our own hairdressers, manicurists, and even derms.
Hands up if you miss the instant skin glow after an appointment with your esthetician or dermatologist. One of the best treatments we miss is the chemical peels. Who wouldn't want to say goodbye to fine lines, wrinkles, and hyperpigmentation in an instant? However, there is a silver lining. In comes at-home chemical peels.
However, they have a lower potency than the in-office treatments because licensed practitioners can administer higher strength. Remember to purchase peel with acids that target your skin condition. Also, please do not overdo it, as over-exfoliation is counterproductive to your skin goal. Ready? Here are the best at-home peels to try.
The Ordinary AHA 30% + BHA 2% Peeling Solution
This peeling solution contains a blend of AHAs and BHAs in a ten-minute treatment fromThe Ordinary. BHAs have keratin-dissolving properties that break down dead skin cell build-up and decongest pores. Moreover, they can improve large pores as well.
Kate Sommerville Liquid ExfoliKate
If you are in the market for an enzyme exfoliator, this option from Kate Somemerville will fulfill all your needs. It contains a blend of pumpkin, papaya, and pineapple fruit enzymes and AHAs. Moreover, to soothe the skin, it contains honey and tea tree extract.
Glo Skin Pro 5 Liquid Exfoliant
Glo Skin is here to provide you with- glowy skin. The Pro 5 Liquid Exfoliant is a potent cocktail that seeks to brighten your skin and rid you of any dullness. Moreover, it expertly targets fine lines and acne due to its combinations of mandelic, lactic, gluconic malic, and tartaric acid.
Drunk Elephant TLC Sukari Babyfacial Mask
Drunk Elephant promises baby skin with its chemical peel. The blend includes glycolic, tartaric, lactic, and citric acids, and salicylic acid to put in double the work on the surface of your skin and deep in the pores. The peel is only 20 minutes, and your skin will look much smoother after.
Dr. Dennis Gross Skincare Alpha Beta Extra Strength Daily Peel
This chemical peel is for everyone. However, it is perfect for the girls on the go. They come pre-packaged and as wipes that can fit in your bag, making it super easy for you to whip them out when on the go.
Paula's Choice Resist Advanced Smoothing Treatment 10% AHA
Paula's Choice knocks it out of the park with this chemical peel. First, it includes 10% glycolic acid (AHA) and a host of other ingredients full of antioxidants for the best skin of your life. They contain green tea, vitamin C, and grape seed extract. For a soothing effect, it also has chamomile to calm your skin.
U Beauty Resurfacing Compound
If the minimalist in you is looking to water down the number of products on your vanity to a few effective ones, you may want to try this resurfacing compound. It contains AHAs, peptides, retinol, and hyaluronic acid to work wonders for your most stubborn concerns like fine lines or enlarged pores.
Versed The Shortcut Overnight Facial Peel Mini
For $10, this peel does the work. This chemical peel boasts a blend of lactic acid, glycolic acid, and vitamin A. For the vegan conscious, this peel is vegan. Moreover, it is also cruelty-free and toxin-free.
Kiehls Nightly Refining Micro-Peel Concentrate
Kiehls Nightly Refining Micro-Peel Concentrate puts the 'B' in beauty sleep. The chemical peel is formulated into a nightly serum that exfoliates as you catch your beauty sleep. Use a few drops under your usual serums or creams. Moreover, do not expect the tingle feeling with this, so get ready for glowing skin in the morning instead of red skin.
Tata Harper Resurfacing Mask
If you are used to acids, then you won't mind the sting of this peel. However, for those with more sensitive skin, you might want to expect the sting. However, this mask is super effective in targeting large pores and leaves you with brighter skin. Leave it on for only 20-30 minutes before rinsing.