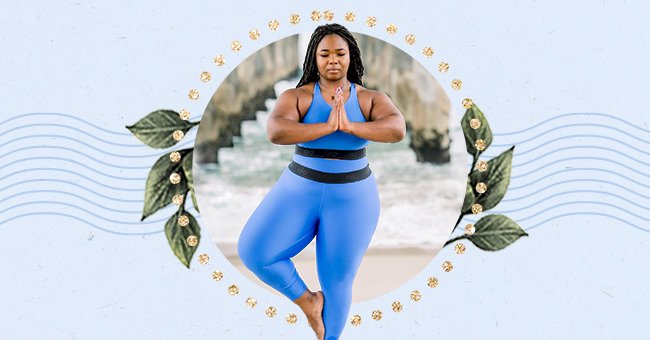 The Best Athleisure Brands Worth Supporting This Year
2020 is long gone, but surprisingly enough, we don't feel like getting out of our loungewear. Even better, many of us have found a striking balance between our work-from-home routines and at-home workout plans (myself included). So far, so good!
Athleisure brands are raging a storm in the fashion industry, all thanks to a global pandemic sending us into quarantine and lockdown spells. Admittedly, moving around the house in our fave sweatshirts, leggings, and tank tops has been comforting and stylish, and we love it.
The sheer popularity of athleisure wear is predicted to rise to over $80 billion from 2020 to 2024, as reported by Technavio. The sweet combo of athletic gear and leisurewear merging is being warmly received, and if you, too, want to try out some for yourself, here are the best ones to know.
Outdoor Voices
Outdoor Voices was launched in 2013, and since then, has come a long way in making people find the exciting side in staying active. Their best-selling Exercise Dress comes in a myriad of different colors and prints, and this Tie-Dye option is a hot summer pick.
Lululemon
Lululemon has a cult following on Instagram with a whopping 3.6 million followers. The athleisure brand's yoga leggings are trendy, but their collection also includes shorts, sports bras, jackets, and the like.
Their Earth Dye Collection has created quite the hype, designed purely from plant waste.
Alo Yoga
Alo Yoga is another cult-famous brand meant for the yogis out there, with an exciting collection featuring shorts, tops, leggings, and sweatshirts. However, you will find this athleisure label particularly suitable for your very own home fitness regimen.
Nike
With a magnificent 152 million followers on Instagram, Nike has been a fan-favorite since time immemorial. The sportswear brand has come a long way and now features everything from plus-size inclusive athleisure wear to hijab-friendly sports gear.
Adidas
The moment you hear Adidas, the first thing that comes to mind is their signature three-striped pants, joggers, and jacket. However, the athletic brand also features sports bras, shorts, leggings, and a lot more.
Reboundwear
Reboundwear specializes in adaptive wear, presenting an excellent amalgamation of fashion meeting functionality. For people recovering from an injury or undergoing a medical procedure, the Adaptive Top and Pants will be a handy addition.
Aerie
Aerie has everything to please the leisure-loving fitness enthusiast in you. Their ultra-comfy high-waisted crossover leggings are extremely popular, but the all-new Real Me Matching Sets are definitely worth checking out.