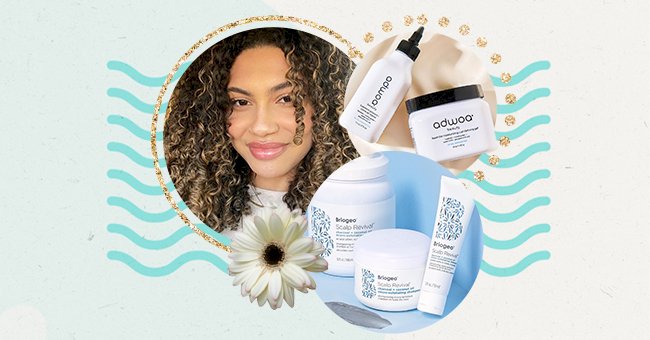 The Best Black-Owned Hair Care Brands To Try
From giving your natural tresses a little extra TLC to letting you embrace your kinks and coils in all their glory, black-owned hair care brands are conquering the beauty front, and we couldn't be more pleased!
Bad hair days are sometimes a result of all the harmful hair products we've been using on repeat. Growing up, many of us have faced difficulties in accepting our unruly, coily and rough hair, trying everything from a blowout to straightening, heat treatments, and what-not.
Thanks to the pandemic, entertaining the idea of letting our hair stay in its natural state doesn't sound scary anymore. So to help you continue on your journey of loving your kinks, coils, and curls with all your heart, here are the best black-owned hair care brands to add to your shopping cart.
4C Only
4C Only is the first-ever black-owned hair brand dedicated to people with 4C hair. Known to have the tightest coils with no curl pattern as such, 4C hair can quickly become dry, damaged, and hard to manage.
This hair-care brand's products are specifically targeted to tame your kinks and curls, giving them hydration, softness, and texture.
Adwoa Beauty
Adwoa Beauty is a natural, gender-neutral brand meant for curly, wavy, and kinky-haired folks. It was launched in 2017 by Julian Addo and comprises ultra-hydrating products, including shampoos, conditioners, curl-defining gels and creams, and the like.
Bread Beauty Supply
Bread Beauty Supply is an award-winning brand created by Maeva Heim to provide targeted hair care products for 3A-4C hair types. The brand's cult-fave offering is the Bread Hair Oil, which is excellent for providing nourishment, moisture, and softness to dry coily hair.
Briogeo
Briogeo was founded by Nancy Twine, a former finance specialist who translated her passion for natural and conscious hair care through this luxurious hair care brand. It comprises ultra-hydrating and nourishing products, including shampoos, conditioners, hair masks, oils, and what-not.
Camille Rose
Camille Rose was created in 2011 by Janell Stephens. The brand is almost ten years old, and its product lineup consists of the scalp and hair-friendly shampoos, moisture milks, conditioners, hair masks, gels, and a lot more.
Charlotte Mensah
Charlotte Mensah is a natural hair care brand dedicated to caring for Afro, textured, coily and curly hair. The brand's Manketti Oil is a cult-favorite, comprising nourishing ingredients like vitamin E, magnesium, and zinc to promise a hydration boost to dry, frizzy hair.
Curls
Curls is a natural hair care brand, which was launched back in 2002 by Mahinsha Dellinger. Its product range includes an array of nourishing, moisturizing, and hydrating defining and styling gels, leave-in conditioners, curl washes, and so much more.