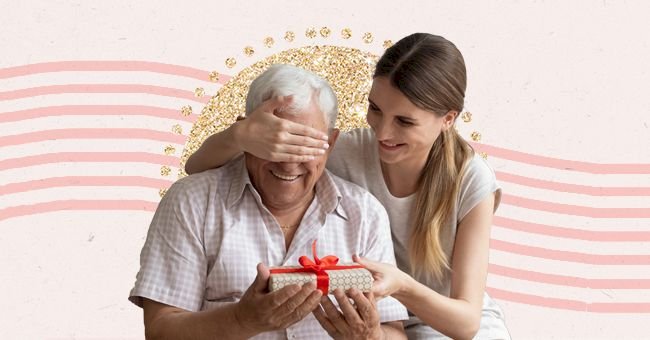 The Best Father's Day Gifts To Buy On Amazon
With Father's Day just around the corner, figuring out what to buy for Dear Daddy can be tricky. So if the lack of options are haunting you, allow us to ease your stress with the best fail-safe gift ideas. You're welcome!
How about we do something different for our dads this June 20? Trust us when we say that Pops has enough shaving creams, wallets, and perfumes in his collection to last him a lifetime. Hence, it is time to buy him something unique.
Now, we understand that last-minute changes of plans can be scary. Moreover, shopping for daddies is no child's play. That's why we're here to present the best Father's Day gifts available on Amazon. All you have to do is "add to cart," and they'll be at your doorstep sooner than you think!
Ember Temperature Control Ceramic Mug
If he's constantly complaining about his drinks getting cold, get him this Temperature Control Ceramic Mug. This smart mug will keep his coffee and tea warm for up to 80 minutes. Consider us impressed!
Fossil Gen 5E Touchscreen Smartwatch
This Smartwatch will help him keep track of his fitness goals on a daily basis. It comes with a heart rate monitor, sleep monitor, phone, calendar, and GPS, so there's no way your dad is leaving this tech watch behind.
Miko Shiatsu Foot Massager
It's time to help your dad put together a self-care routine with this Shiatsu Foot Massager. He will appreciate this at-home spa-like experience after a power run or a long, tiring day at work.
Beats New Beats Flex Wireless Earphones
If your dad is constantly borrowing your earphones, it's time to buy him a pair of his own. These wireless earbuds come with long battery life and are compatible with Apple and Android.
Moreover, they are super comfy to wear for extended periods and promise an excellent sound experience. P.S., don't forget to formulate a music playlist for your father!
Adidas Ultraboost 21 Running Shoe
Fathers have a weak spot for shoes, and they're always ready to upgrade their footwear collection. These Adidas Running Shoes will quickly become his favorite, and maybe you can buy a pair for yourself and join him for a morning jog.
Lacoste Crewneck Cotton Jersey Sweater
The weather may be warm at the moment, but it can turn cold anytime, right? You can buy this luxe cotton jersey sweater for pops well in time, so he has something to snuck into whenever he likes.
Fisher Space AG7 Original Astronaut Space Pen
Surprise your father with this Fisher Space Pen, which has a rich history that dates back to the 1940s. The best part is that this Original Astronaut Pen can work at every angle and in extreme temperatures. Your dad will love you for this space-perfect gift!
Black Leopard, Red Wolf By Marlon James
Many of us adopted our love for reading from our fathers. So it seems only fair to present them with a book that they don't ever want to put down. Perhaps you can finally read this one together and bond with daddy just like old times!
Jillian Dempsey Roomie Hair Pomade
Treat your Dad's hair to this non-greasy and ultra-hydrating Jillian Dempsey Roomie Hair Pomade. It contains argan oil and beeswax, which help add texture and definition to the hair while also taming flyaways.
Malin + Goetz Rum Hand + Body Wash
Let your father enjoy some feel-good self-care moments with the Malin + Goetz Rum Hand + Body Wash. This foaming cleansing gel is packed with amino acids to help hydrate and cleanse the skin.
Lastly, the warm scent of rum is so mesmerizing; Pops will feel like he just wore his favorite perfume.