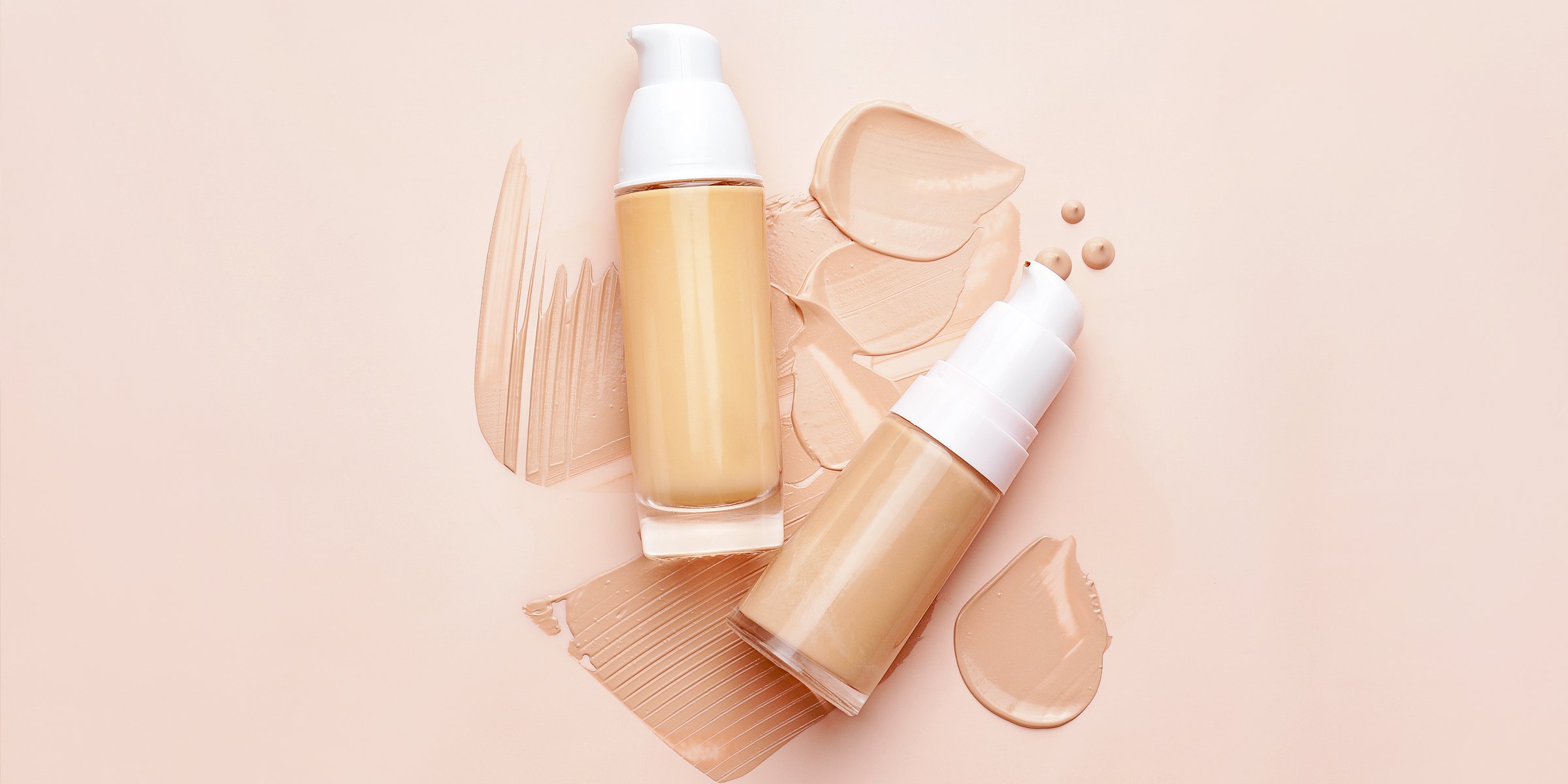 Foundation and concealer. | Source: Shutterstock
A List of the Best Mask-Friendly Foundations and Concealers That Are Budge-Proof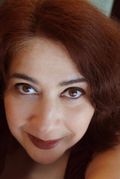 We have learned that the combination of mask and foundation does not always work; finding the right no-transfer foundation to avoid staining the mask (and clothes) is a real challenge.
If you don't feel comfortable without a foundation layer, there is no reason to give it up. It is just a matter of choosing the best foundation and the best concealer for mask-wearing.
The first step to selecting the best mask-proof foundation or concealer is to look for a light product with a fluid texture that does not stain, opting for a long-lasting no-transfer formula that can withstand several hours of wear and still looks good when the mask comes off.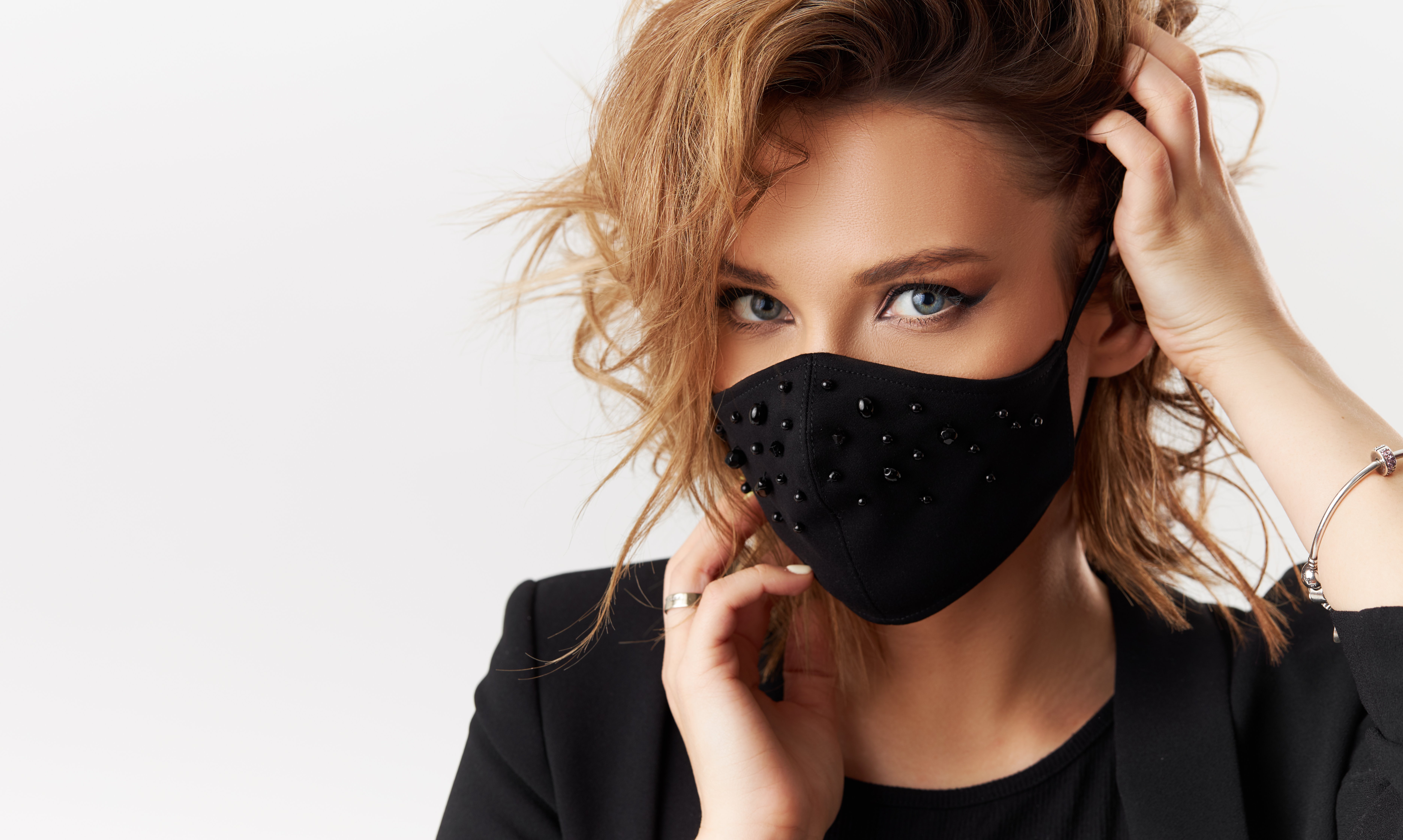 Beautiful woman with a face mask. | Source: Getty Images
Whether we like it or not, it looks as if masks are here to stay, and for those who refuse to lose glamour, a mask-proof foundation and concealer are essential. Makeup artist Carol Mackie recommended:
"Check out the claims when looking for long-lasting foundations (...) Here are some great key claims to look out for: 'long-wearing', 'controls oil and shine', 'non-acnegenic', 'non-fading/streaking/caking/settling', and 'sweat- and humidity-resistant."
But finding the right foundation is only the first step. It must also be applied correctly for the best results. Mackie advises taking the time to massage in the moisturizer as the first step, applying foundation with a brush, and setting it with a fine, translucent powder.
These products promise a long-lasting, wear-resistant, perfect, and glowing complexion with masks on or off.
1. Fenty Beauty Pro Filt'r Hydrating Longwear Foundation
This moisturizing foundation from the beauty line signed by Rihanna is suitable for all skin types and every shade of complexion, thanks to its 50 shades.
It has medium to full coverage and contains ingredients such as grape seed oil, making it comfortable throughout the day. It resists sweat and humidity without clogging the pores and is suitable for no-transfer makeup with the mask.
2. Max Factor Lasting Performance Liquid Foundation
The liquid foundation high coverage of Max Factor lasts up to 8 hours and does not stain the mask, making the complexion uniform and bright.
Its touch-proof and no-transfer formula, rich in matting agents, does not need touch-ups throughout the day and is particularly suitable for those with oily or combination skin.
3. Max Factor Facefinity All Day Flawless 3 in 1
Max Factor also offers this long-lasting foundation that is perfect for those who love to put on makeup in a few gestures. This product has the hold of a face primer, the coverage of a concealer, and the finish of a foundation.
It also has an SPF 20 sunscreen that protects the skin from the sun, even in the city. Its oil-free formula does not weigh down the skin and gives a matte, uniform, flawless finish all day.
4. Estée Lauder Stay-in-Place Makeup
Estée Lauder Stay-in-Place is famous for its long duration of up to twenty-four hours of wear without transfers. It has a natural effect that resists sweat and humidity. Also, it has a light texture and is free from oils and fragrances. It also offers medium to high coverage.
5. Pat McGrath Labs Skin Fetish Sublime Perfection Foundation
This foundation by Pat McGrath offers buildable coverage according to the needs of each skin. It ensures that the skin is without imperfections for a long time and without spots on the mask.
Among the various ingredients, its formula contains Vita-Serum Complex, which allows for preserving the skin's hydrolipidic film and prevents the product from settling between fine lines with a genuinely unsightly effect.
6. L'Oréal Paris Infallible Total Cover
This is suitable for a no-transfer makeup: it guarantees full coverage without a mask effect. Also, it does not transfer on masks and clothes and lasts twenty-four hours. Its texture is very light but perfectly covers red spots, scars, blackheads, and imperfections for a long time.
7. Marc Jacobs Beauty Re(marc)able
Re(marc)able by Marc Jacobs Beauty is a light and pigment-rich no-transfer foundation which offers optimal coverage without weighing down the skin.
Its ingredients guarantee skin brightness and hydration, among which we find jojoba, sunflower oil, acacia, and mimosa extracts. It is enough to use very little product to obtain the desired effect: seeing is believing!
8. Urban Decay All-Nighter Liquid Foundation
The foundation ensures full coverage and a matte finish without being heavy and creating that much-hated mask effect. Applying a minimal amount of product will be enough because this covering foundation contains three times the amount of pigment in another famous Urban Decay foundation formula, the Naked Skin Liquid Makeup.
9. Makeup Forever, ULTRA HD Invisible Cover Foundation
This foundation has a natural and invisible finish. Available in fifty shades, it offers the sensory texture, ease of application, and flawless results for up to twenty-four hours of wear.
10. Giorgio Armani Beauty Neo Nude Foundation
Giorgio Armani Beauty Neo Nude is a covering fluid foundation with a light texture of over 50% water. The formula is completed with hyaluronic acid and glycerin for high daily hydration.
11. Nars Natural Radiant Longwear Foundation
The Nars Natural Radiant Longwear Foundation is suitable for wearing with a mask due to its light pigment and lightweight formula. The NARS unique formula will guarantee enduring fade-resistant coverage without staining the mask.
12. Tarte Shape Tape Contour Concealer
Tarte's Shape Tape Concealer was developed as a long-lasting stay-on concealer that will not flake off or settle into creases. The self-setting concealer has a high-coverage matte finish in a dizzying array of shades suitable for every skin tone.
13. It Cosmetics Bye Bye Under Eye Full Coverage Anti-Aging Waterproof Concealer
Masks emphasize the eyes, which is why It Cosmetics Bye Bye Under Eye Full Coverage Anti-Aging Waterproof Concealer is a must. It not only covers up all those dark under-eye shadows that seem to haunt so many women, but it will also do so while preventing aging. Also, in a wide range of colors.
14. Kevyn Aucoin Stripped Nude Skin Tint
If looking natural and makeup-free is the desired look, Kevyn Aucoin Stripped Nude Skin Tint is perfect. This lightweight foundation melts into the skin for the not-there illusion while providing a perfect, flawless complexion. The Stripped Nude Skin Tint is available in a wide range of transfer-resistant skin tones.
15. Dermablend Cover Care Full Coverage Concealer
Dermablend Cover Care, Full Coverage Concealer, covers every flaw and discoloration with one application and stays on for 24 worry-free hours. It is also waterproof and transfer-resistant and keeps the skin hydrated. As a bonus, it is 100% vegan-friendly.
These products promise a long-lasting, wear-resistant, perfect, glowing complexion with masks on or off.