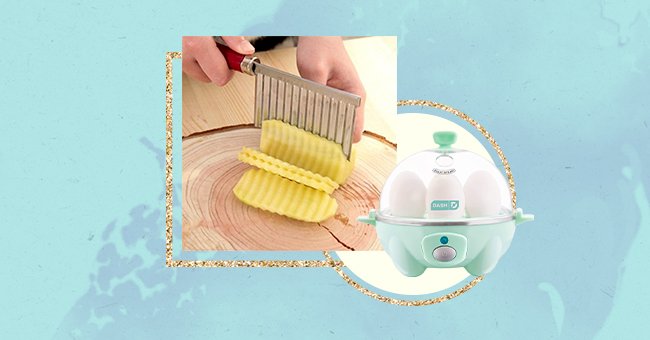 The Best Kitchen Products To Buy On Amazon
Let's be honest here; a clean, decluttered kitchen is everyone's dream. But having the right set of products in your kitchen can make a world of difference, helping you meet your daily cooking and cleaning goals.
For many of us, spending time in the kitchen comes as a welcome respite. Until, of course, things get so messed up that we are clueless about how to clear up all the clutter. Disorganized kitchen counters can even put Cinderella's Fairy Godmother to shame.
Moreover, delayed tasks can result in delayed cooking time and an exhausted, half-dead you. So to make your life easier in the kitchen and save your precious time, we've put together a list of the most affordable and efficient products you can buy on Amazon.
YouCopia StoraLid Food Container Lid Organizer
YouCopia StoraLid Food Container Lid Organizer will help you take care of all your container lids. It comes with five long adjustable dividers and can easily fit in your drawer and cabinet.
Dash Rapid Egg Cooker
This lightweight and compact egg cooker can be placed anywhere in your kitchen. It comes in five different colors and will help you poach, scramble, and hard boil your eggs in very little time. Bonus: you can also prepare delicious omelets.
Potato Wavy Edged Knife Cutting Peeler
Add an exciting touch to the monotonous fruits and vegetables cutting task with this wavy-edged cutting peeler knife. It will help you prepare an array of scrumptious salads, veggies, and french fries with a fun twist.
Dash Mini Maker 2-Pack Griddle + Waffle Iron
This compact and lightweight mini-maker takes up very little space and is a must-have kitchen accessory. You can make a myriad of yummy recipes, from waffles and paninis to hash browns, biscuits, and so many other delightful snacks.
Vegetable Chopper Pro Onion Chopper
It's time to wave goodbye to those irritating tears that come streaming down your face every time you cut an onion or two. This Vegetable Chopper comes with eleven interchangeable blades, so you can cut, chop, dice and mince your favorite veggies in very little time.
Silicone Sponge Dish Antibacterial Washing Brush
Engage in deep cleaning of your dishes by investing in this Silicone Sponge Dish Antibacterial Washing Brush. It comes with high-quality soft bristles, which will let you reach all the nooks and corners of your dishes.
Furthermore, these silicone sponges will also prevent the growth of bacteria and fungi, staying fresh and sparkly clean every time you use them.
Modern Wood Handle Dish Rack
Organize your dishes in a ship-shape order with this wood handle compact dish rack. It has a sleek design that can fit in most sinks and holds everything from plates and dishes to bowls, glasses, cups, and other utensils.
Also present is a resin tray that catches excess water, keeping your rack and dishes dry.