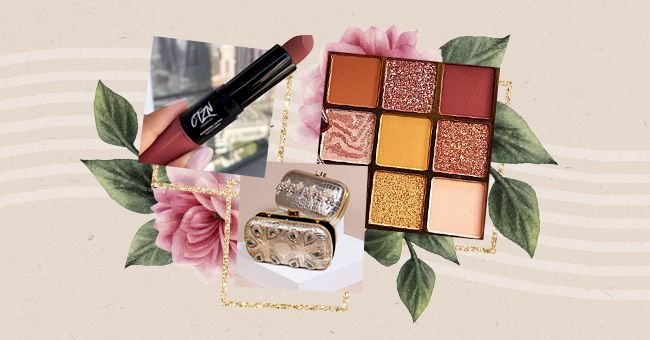 The Best Muslim-Owned Businesses To Support Now & Always
With Muslims worldwide celebrating Ramadan with religious fervor, it seems only fitting to support Muslim-owned brands that work diligently to deliver the best of the best during this holy month and beyond.
Every year, the Muslim community observes fasting for a period of 29 or 30 days during the ninth month of the Islamic calendar. Ramadan traditions vary around the world, having cultural, religious, and spiritual significance for the believers.
The end of Ramadan is marked by the festival of Eid-ul-Fitr, which the Muslims celebrate by cooking and sharing food, clothes, and other goodies with their loved ones and those in need. If you're looking for some brilliant Muslim-run businesses to shop and support this Ramadan and all year round, here are the best ones to know.
Our Place
Our Place creates multipurpose kitchen tools and cooking ware. Their star product is the do-it-all Always Pan, a non-stick, lightweight pan that lets you fry, sauté, sear, steam, sear, braise, boil, serve, and store.
The Always Pan can replace eight traditional cookware pieces, so you don't have to worry about all the clutter in your kitchen.
CTZN Cosmetics
The CTZN Cosmetics is a cult-favorite cosmetics brand run by three South Asian sisters, Aleena, Aleezeh, and Naseeha Khan. The CTZN Gold Eye Shimmer is a universal gold eyeshadow that matches all skin tones.
Another fan-favorite product is the Nudiversal Lip Duo, which comes in 25 exciting shades. The dual-ended lip duo features a hydrating gloss on one end and a matte lipstick on the other end.
Nominal
Nominal features intricate and culture-centered jewelry items, from necklaces and bracelets to rings and earrings. The premium quality brand was founded by Lena Sarsour and Akram Abdallah and presents a perfect balance between the traditional and modern fashion.
Hamaila
Hamaila's jewelry collection showcases geometric pieces, and these Nabi Cube Earrings are a striking example. Named after the artist's younger sister, these earrings come in two colors, silver and gold.
Huda Beauty
Huda Kattan is an American makeup professional and the founder of Huda Beauty. The cult-favorite cosmetic line has raged a storm in the makeup world with its one-of-a-kind and flattering eyeshadow palettes.
Minza Khan
If you're looking to accessorize your Eid clothes with some glitz and glam, Minza Khan has you covered. You can shop their iconic clutch bags beforehand and avail the Ramadan discount.
Mora Cosmetics
Mora Cosmetics is a halal, vegan, and clean makeup brand founded by Minera El-Rahman and Jasmine Dayal. The Satin Sheen Multistick is a maxim coverage multistick that can be used on the cheeks and lips for that perfect glossy tint you desire.