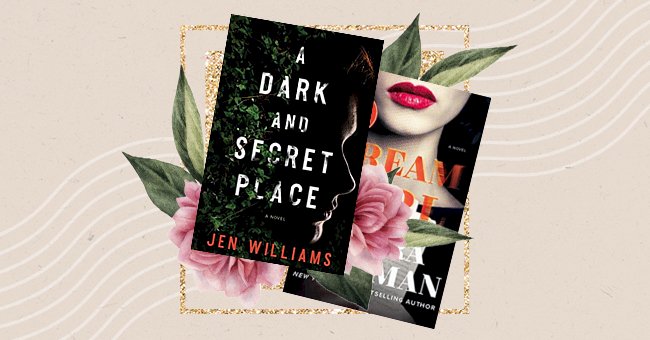 The Best Mystery Books To Add To Your June Reading List
If you're tired of the same old monotonous routine, chances are you need adventure. And the best way to distract yourself from all the tedium around you is by immersing yourself in a thriller book.
Who knew time could fly by so fast? It feels like only yesterday that we waved goodbye to a disastrous 2020, and now the new year has reached the halfway mark.
And that's not all because we're also officially welcoming the summer season. So even though June is a time to step outside and bathe in the sun, you can slip in some reading time to make it all the more fun. Ahead, find a list of the most engaging mystery and thriller books to read this month.
Beneath Devil's Bridge By Loreth Anne White
If you're a fan of criminal stories, then you'll enjoy this gripping read by Washington Post's best-selling author Loreth Anne White. The story centers around a True-crime podcaster Trinity Scott, who takes up the case of Clayton Jay Pelley, following a massive career success.
According to the case history, Pelley confessed to murdering one of his students. However, when Trinity confronts him, he reveals the actual details of what happened beneath Devil's Bridge.
A Dark and Secret Place By Jen Williams
In this dark psychological thriller, Heather Evans is astonished when she finds out that her late mother had been secretly corresponding with a serial killer. Even though he is serving his sentence behind bars, there's still someone out there killing people in cold blood.
As a result, Evans must find out the underlying secret behind her mother's death and reveal the identity of the murderer still lurking in the shadows.
The Maidens By Alex Michaelides
The Maidens comes from the New York Times best-selling author Alex Michaelides. In this enthralling suspense thriller, group therapist Mariana suspects the charming university professor Edward Fosca of murder.
Fosca is almost untouchable and highly admired by a secret society of female students called The Maidens. Nonetheless, Mariana is prepared to go to all lengths possible to unveil his real face to the world.
Dream Girl By Laura Lippman
Dream Girl revolves around Gerry Andersen, a novelist who suffers a severe injury that confines him to his apartment. Things take a dramatic turn when he receives a phone call from a woman who claims to be the main character in a book he wrote.
Resultantly, Andersen is left baffled by this latest development, unable to decipher whether it's true or just a part of his imagination. What's even worse is that he doesn't know how to uncover the mystery, given his health condition.
Survive The Night By Riley Sager
Survive The Night is a chilling story centered around Charlie Jordan, a movie fanatic and college student. Set in November 1991, she agrees to ride with a complete stranger, Josh Baxter.
Baxter might be the Campus Killer who murdered her best friend and two other innocent college students. With nowhere to run or call for help, Jordan must survive the night to find Baxter's real secret.