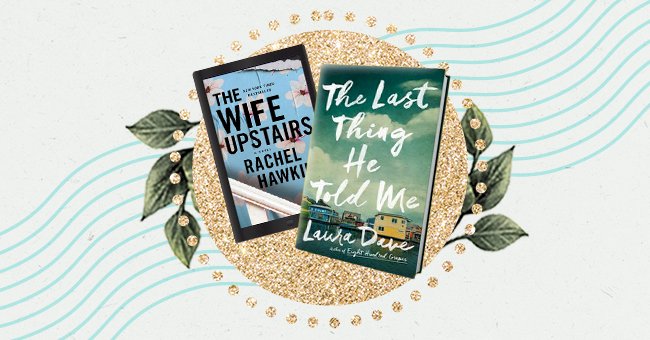 The Best New Fiction Books To Add To Your Reading List
Bring back some adventure into your mundane life with these gripping page-turners. After all, delving into the fantasy world is the least we can do to escape the harsh, mind-boggling, stressful everyday routine.
Last year was not less than a zombie apocalypse (congratulations to us all for surviving it)! While this year is kind of following the same pace, we are now familiar with a myriad of ways to shake the lockdown blues.
Take it from someone who definitely has more books than clothes and shoes (not guilty) - grabbing a good book is never a bad idea. So put on your reading glasses and get ready to indulge in some excellent new fiction books this year. Happy reading!
Outlawed By Anna North
An instant New York Times Bestseller (now that's worth all the shots), this exciting book follows the story of Ada, a 17-year-old young girl who has no choice but to leave her home after a year of marriage and no pregnancy.
The Push By Ashley Audrain
Are you familiar with the sort of books you are triggered to complete in a single sitting? The Push will inspire the same feelings, and before you know it, you'll be immersed in this psychological drama about motherhood and its different experiences.
The Wife Upstairs By Rachel Hawkins
For the lovers of Charlotte Bronte's Jane Eyre, this modern take of the all-time hit classic will captivate your heart. Pretty much a case of forbidden romance, the story explores the possible chemistry between Jane and Eddie, whose past lives might intertwine with their present.
No One Is Talking About This By Patricia Lockwood
No One Is Talking About This actually talks about social media addiction, especially how we get sucked into the world of endless scrolling and doom scrolling. Scary yet profound, you'll be talking about this book long after you're done reading it.
Fake Accounts By Lauren Oyler
Another story with social media as its underlying theme, Fake Accounts, sees a woman discovering her boyfriend's hidden identity as an incognito online conspiracy theorist. This book will invite you to reconsider your stance on the many sides of internet dependency.
What's Mine And Yours By Naima Coster
Family is a rather gripping and emotional subject to choose, captivating the audience with its many loopholes and breakthroughs. Naima Coster's expansive and vibrant read discovers the intertwining lives of two families and everything that brings them together and drives them apart.
The Last Thing He Told Me By Laura Dave
Prepare to be enthralled with this riveting tale of a woman, Hannah, whose husband mysteriously disappears, leaving behind a note most likely pointing to his step-daughter, "protect her."
This evocative read not only ranks high on Amazon Charts but is also a member of the Reese's Book Club.