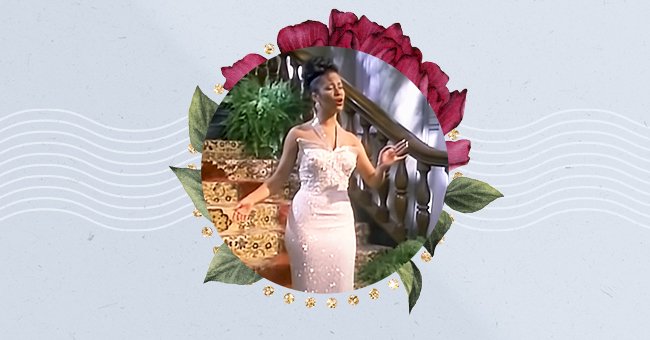 The Best Selena Quintanilla Videos
Selena Quintanilla is a musical legend. Her lasting legacy lives through her music and the amazing music videos which carry her essence.
With five studio albums and countless iconic fashion moments, the Mexican American songstress recorded her first song at twelve years old. The queen of Tejano music would later drop massive hits that reach far and wide.
Her legacy continues to live through the music she shared during her career and the music videos she shot. In them, viewers experience the singer and her passionate energy as she dances and sings throughout. These are some of the most memorable videos from Quintanilla that made our hearts go "bidi bidi bom bom:"
'La Llamada'
Though this song about catching a cheating boyfriend, one might never tell from the upbeat mood of the video. Featured in it is a guitarist and the late singer's husband, Chris Perez. The video was shot at a party set up with Quintanilla dancing.
'La Carcacha'
"La Carcacha" made waves in Mexico and other parts of Latin America when it was released. In the video, Selena, in her sparkly red top and red lips, dances the whole video long in this groovy tune. It almost makes you want to get right up and move your hips along.
'No Me Queda Mas'
The music video for "No Me Queda Mas" was shot in San Antonio's Amtrak station. It subsequently won the regional Mexican video of the year at the Latin Billboard Awards in 1995. The unprecedented song also became the most successful Latin single in the United States at the time.
'Bidi Bidi Bom Bom'
This was one of Quintanilla's biggest songs. Released in 1994 as the second single from her fourth studio album "Amor Prohibido," the video was shot at the Santa Monica Pier. The singer locks eyes with someone at the gas station before she heads onto the pier to have a laid-back party.
'Amor Prohibido'
In the video, the musician gave an iconic look after look. The video features Quintanilla and her love of dancing around in the desert.
'Donde Quiera Que Estes' feat. Barrio Boyz
Quintanilla and the Latin American pop boy band, Barrio Boyz in the streets on New York, busting moves, what could be more 90s?
'I Could Fall in Love'
Released posthumously five months after her death, this moving video features a compilation of images and videos from her personal photos and career. Released in 1995, the video takes an emotional look back on some of the most memorable and most iconic moments from the star's illustrious life.