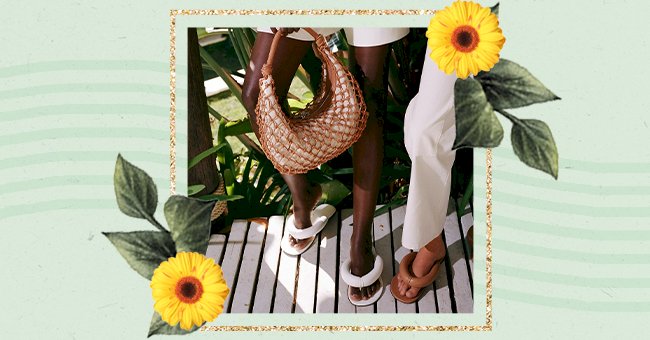 The Best Summer Sandals To Buy On Amazon
With vaccines rolling out in major parts of the world, there's hope for spending the hot weather outside this year. So get ready to replace your flip flops and house slippers with some chic summer-time sandals, courtesy of Amazon.
Spending the warm weather in style is something we've been dreaming about since the pandemic hit our lives. Even though it's nowhere near done wreaking havoc on us, we can still make the most of the sunny days by practicing caution, of course.
We know how overwhelming it is to fumble through the clutter and find the right shoe for yourself, so we're here to ease your stress. Take a good look at all the summer-friendly sandals you'll want to practically live in, even after the hot days are over. You're welcome!
EQuick Cushioned Sandals
If your bathroom sandals have become outdated and you're tired of tripping and slipping, invest in this cushioned sandal pair. Its ergonomic design provides ample support to the feet, and the non-slip outsole gives a good grip while walking.
The Drop Square Toe Two Strap Sandal
Don this lilac beauty on your indoor summer house party, and people will be stunned by how gorgeous your feet look. Its synthetic sole and square toe design will help you flatter the crowd with just one walk.
Cole Haan Women's Zerogrand Sandal II Flat
Chunky sandals are a shoe staple, and there's no way we'll ever get tired of them. These super comfy, padded sole shoes come in 4 different colors, so you can pick the one that matches your style.
Staud Rita Sandals
Staud's unique and chic take on flip flops has our heart. These snug sandals are true to size and fit snugly, featuring a leather sole with a rubber patch to give your feet a perfect blend of style and comfort.
Reiki Nen Open Toe Strap Sandals
If you want to show a little skin this summer season, try these gorgeous open-toe sandals. The snake-embossed heel and wrap-around ankle style will make your feet the center of attention. Quite literally!
Laicigo Braided Quilted Open Slide Sandals
These braided open square toe slip-on come in six different colors to help you choose the one that best compliments your overall style statement. Their elegant design and chic look will give you a relaxing walking experience without breaking the bank.
Toga Pulla Open Toe Mules
These open-toe mules will look equally flattering when attending weddings, engagements, or other formal occasions. The sparkly embellishments on top will pair perfectly with your fancy outfits, allowing you to tread in style.