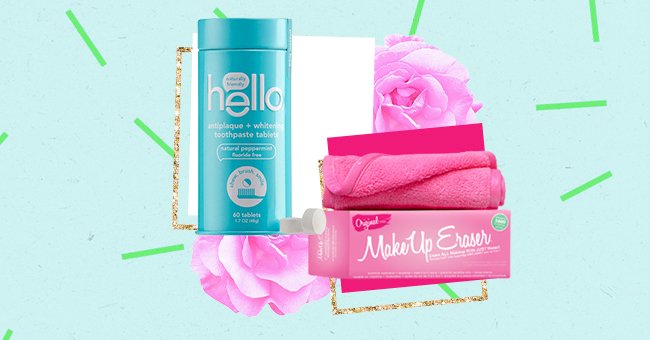 The Best Sustainable Beauty Products To Buy On Amazon
Embracing a sustainable lifestyle doesn't take much, and you can start taking small steps today for a greener, happier future. Decorate your beauty counters with these sustainable beauty buys from Amazon, all the while staying within your budget.
Switching to eco-friendly products doesn't require much effort. However, sometimes it can seem like a lot of hard work, especially when figuring out which brands are sustainable and where to shop for them.
When you don't know where else to look, turn to the giant e-retailer Amazon, which has a wide variety of sustainable products, from biodegradable toothbrushes to natural deodorants. Keep reading to discover the best options you can try for yourself.
The Original MakeUp Eraser
Remove your makeup with these soft MakeUp Erasers made from 100% polyester. You can erase everything from mascara and eyeliner to foundation, lipstick, and much more. They are also reusable and machine washable.
LastSwab Reusable Cotton Swabs
Replace your pack of 1000 swabs with this reusable option, made from compact nylon core with soft silicone on each end. It comes with a handy carrying case to keep your eco-friendly q tip safe and secure.
Hello Antiplaque + Whitening Toothpaste Tablets
Hello Antiplaque + Whitening Toothpaste Tablets can be a worthy addition to your personal care counters. If you're tired of spilling over your regular plastic toothpaste, these intelligent toothpaste tablets will provide you a hassle-free solution.
Biodegradable Bamboo Toothbrushes
Reduce plastic wastage by investing in these biodegradable bamboo toothbrushes, so you don't have to replace your toothbrush every two months. These eco-friendly toothbrushes come with soft bristles made from premium quality nylon for thorough cleaning.
Ethique Natural Deodorant
Ethique claims to be the world's first zero-waste brand, employing biodegradable ingredients and compostable packaging for its products. These solid deo bars combat sweat and body odor, keeping you smelling fresh all day long.
Refillable Bottle Set
Declutter your space by removing plastic bottles, and replace them with a reusable bottle set. These recycled bottles can contain liquid soaps, shampoos, conditioners, cleansers, and body lotions.
Natural Wooden Paddle Hair Brush
Replace your plastic hairbrushes with this paddle brush made from organic bamboo wood and wooden pins. It will make your hair brushing experience seamless, reduce the static charge, and prevent tangles, leaving your hair soft and healthy.