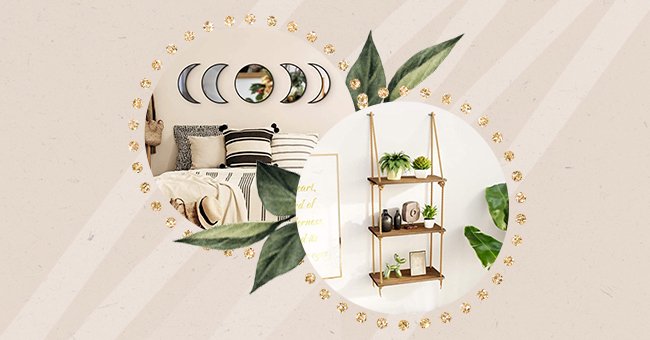 The Best Under $25 Decor Items To Buy On Amazon
Never underestimate the power of a gorgeous decor item. If your homes have been feeling dull and boring, perhaps it's time to give them a makeover with the most transformative decor products.
Every once in a while, our space needs a little touchup to feel lively and fresh. It can include everything from a cleaning session to adding new decorative pieces to fill up your space with a new vibrance and energy.
From buying artsy wall pieces to bringing in mirror sets or installing planters, the options are indeed endless. If you're looking to refresh your space this summer season, here are the most affordable decor items you can buy on Amazon. Happy shopping!
Zonon 9-Piece Art Prints
If you're tired of staring at your empty walls, decorate them with these minimal feminine art prints. You can install them in your living room, bedroom, or home office area and let your space reflect your personality.
Bamfox Hanging Wall Shelves
Give your home a touch of rustic and nature-inspired style with these hanging wall shelves. You can choose between the two and three-tiered options and decorate them with everything from small plant pots to souvenirs.
Balgeli Wall Mirror Set
Adding mirrors to your walls is an exciting way to spruce up your space. This wall mirror set combines the ethereal beauty of the moon's phases and will give your room a dreamy and magical touch.
Mkono Succulent Planters
If you're looking for a way to make your favorite green babies a part of your home decor, these succulent planters might help. They come with a chic modern design and a concrete material to help you add a little greenery to your space.
Vostor Triangle Stand Desktop File Organizer
Declutter your home workstations by bringing this desktop file organizer. It comes in three colors and a triangular rack style to fit all your essential items and add to the elegance of your space.
Mernette Square Throw Pillow (Set of 2)
Replace your old throw pillows with these square-shaped corduroy ones, which come in 26 fun colors. If your sofa and couch have been feeling drab, get a pair of these square throw pillows to make them look fab again!
Sweety Decor Motivational Quote Wall Art
Working from home in these turbulent, pandemic-stricken times can get exhausting. You can give yourself a motivational boost by installing this quote wall art, which will uplift your spirits every time you feel beaten down.