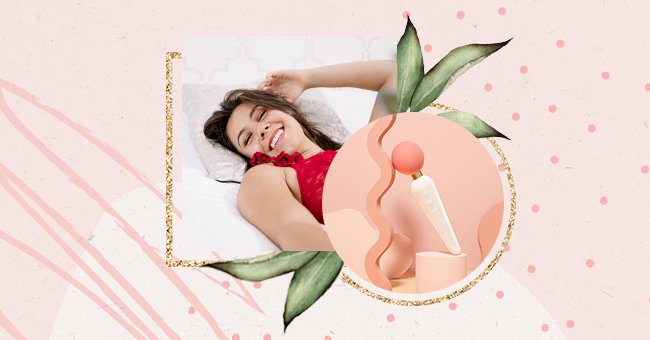 The Best Vibrators in 2021 for Singles And Couples In Quarantine
If this is the first time you're browsing for a new sex toy, you might feel intimidated at first. But don't worry, we're here to help. We've brought the best vibrators for solo pleasure and partner play.
Sexual pleasure has several benefits like stress relief, mental clarity, and relaxation. Unfortunately, as easy and accessible sexual pleasure is to us, there are still so many biases around solo pleasure — from shame, trauma, to lack of sexual education.
Because of the barriers to women's sexual exploration, many females go through life without knowing what real sexual pleasure is. The first step to change this is to get in touch with your own body. Sex toys are a great way to start — whether you're single or have a partner. Here's a list of the best vibrators in 2021.
Satisfyer Pro 2
What makes Satisfyer Pro 2 a brand's best-seller? The patented "Air Pulse Technology" is said to achieve the effect of "touch-free stimulation".
On top of that, some amazing features like 11 (I mean 11!) pressure wave intensities, a 15-year warranty, it is waterproof — makes Satisfyer Pro 2 loved by millions of women.
Satisfyer Curvy 3 +
Another great and brand new vibrator from Satisfyer is the Curvy 3+. It stimulates the clitoris with a combination of air-pulse stimulation and intense vibrations.
Its functions can also be controlled via the Satisfyer free app. Just like its brother Pro 2, this beauty is also waterproof and it has 11 pressure wave settings and 11 vibration settings. Get ready for some crazy orgasms!
Goop Double-Sided Wand Vibrator
Maximize your pleasure with this "dream" vibrator with eight pulsating patterns for endless exploration — a beautiful self-care gift to yourself.
The Goop's double-sided Wand provides a rumbly, powerful external vibration, which is good for those who need more stimulation to get off.
Lovehoney Magic Wand
As the name suggests, this Lovehoney wand is pure magic. And what makes it so unique? It has a flexible neck for hard-to-reach places and it comes in 4 x high speeds and 4 x powerful patterns.
Make things more intimate and start off with a back or feet massage. Then bring your Magic Wand to your vagina and clitoris for the wild intensity of sensation.
Lovehoney Fifty Shades of Grey G-Spot Rabbit Vibrator
For those who prefer internal and external stimulation at the same time, this sleek vibrator comes with a bulbous head perfect for G-spot stimulation.
Whisper-quiet, waterproof, and USB rechargeable, it's perfect for discreet, versatile play, this beauty is approved by Mr Grey's Pleasure Collection and by author E L James.